M54B25 Engine
5 April 2017
Writer
Views: 129
One of the most popular engines of the M54 series is the BMW M54B25 engine. It was launched in 2000. This engine came to replace the M52B25TU engine, and differed from it, primarily with 145-mm connecting rods and light pistons.
In 2003 and 2004, the M54 engine became the best engine in the category "from 2.0 to 2.5 liters".
The head of the cylinder block has not changed, the Double Vanos is still used, but the long intake manifold was replaced with a new short one with wide channels DISA, and this helped to increase the engine power.
In addition, the ICE received an electronic 64mm throttle valve and control system MS43 / MS45 from Siemens.
The engine is installed in:
2000-2002 E36/7 Z3 2.5i
2000-2006 E46 325i, 325xi, 325Ci
2000-2004 E46/5 325ti
2000-2004 E39 525i
2003-2005 E60/E61 525i, 525xi
2003-2006 E83 X3 2.5i
2002-2005 E85 Z4 2.5i
M54B25 engine specs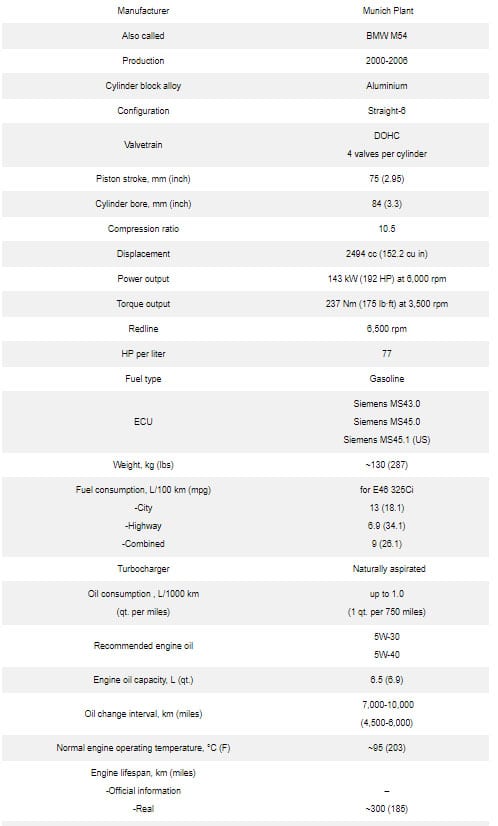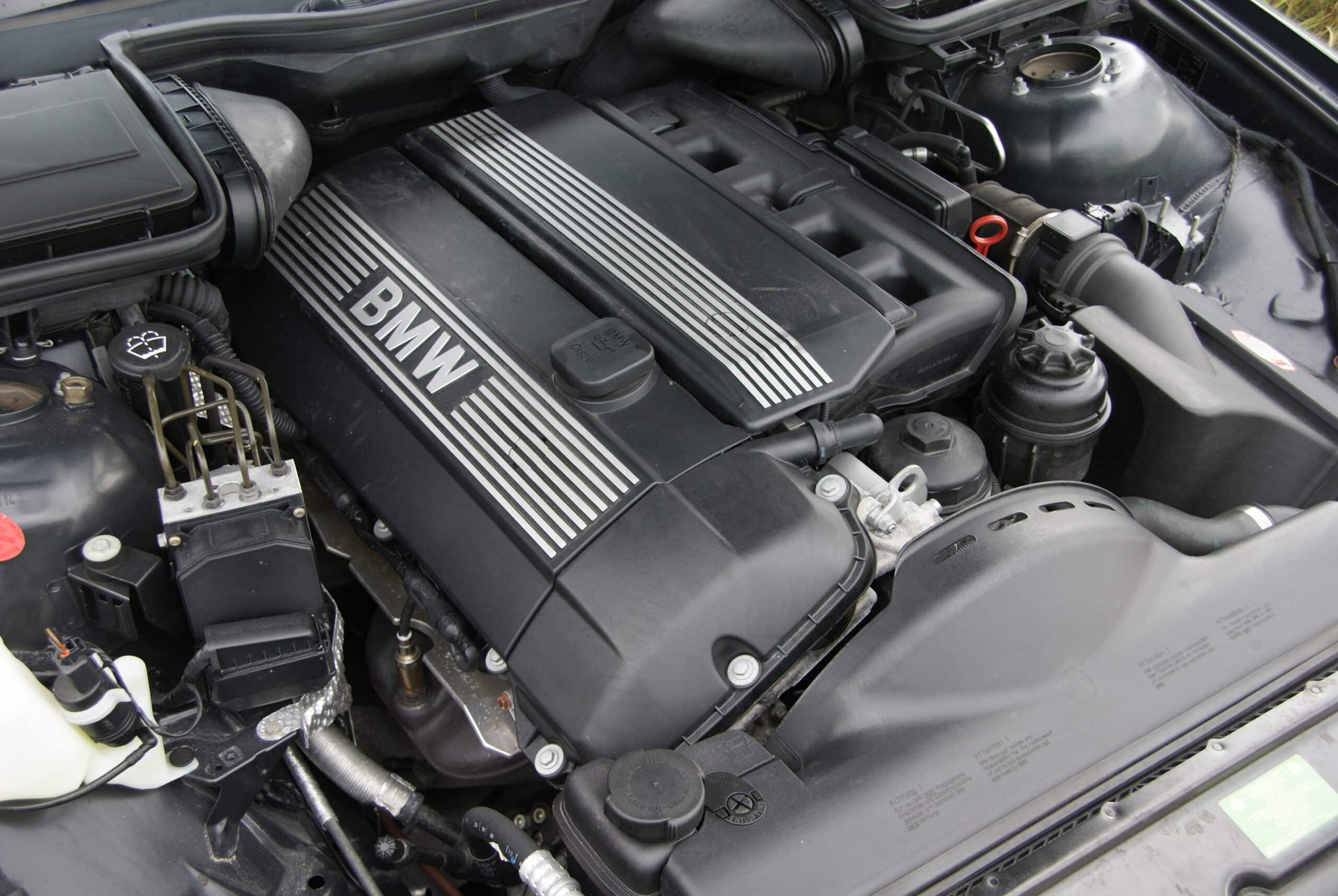 BMW M54B25 engine problems
The M54 engine is considered as one of the most successful BMW engines, but nevertheless, as in any mechanical device, something, sometimes fails:
A crankcase ventilation system with a differential valve;
Stains from the thermostat housing;
Cracks on the plastic engine cover;
Failures of camshaft position sensors;
After overheating, there are problems with thread failure in the block for fastening the cylinder head;
Overheating of the power unit;
Oil waste;
Above listed faults of the motor depend on how the engine was operated, because the BMW car for many is not just a means for everyday movement on the route "home-work-house".
BMW M54B25 engine tuning
Most often to increase the power of this engine it is converted into a three-liter.
For this, it is necessary to replace the crankshaft, connecting rods, injectors, ECU and the entire intake for spare parts from M54V30. In this way, you can increase the power to about 230 forces.
The use of the ESS compressor-kit will increase the engine power to about 300 "horses" on standard pistons. All would be well, but the price of this refinement discourages many owners of engines M54.
M54B25 BMW E46 ENGINE WORKING AT 90*C
BMW OIL BURNING FIX – oil piston rings in M54 engine are bad
Part 1: BMW M54 Engine Disassembly