Posts at this category "Toyota engine"
Writer 5 March 2018 Views: 24
Comments Off

on 1UZ Engine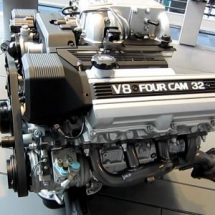 1UZ Engine Specs Manufacturer Tahara Plant Also called Toyota 1UZ Production 1989-2002 Cylinder block alloy Aluminum Configuration V8 Valvetrain DOHC 4 valves per cylinder Piston stroke, mm (inch) 82.5 (3.25) Cylinder bore, mm (inch) 87.5 (3.44) Compression ratio 10 10.4 10.5 (VVTi) Displacement 3969 cc (242.2 cu in) Power output 188 kW (256 HP) at 5,400 rpm 192 kW (261 HP) at 5,400 rpm 213 kW (290 HP) at 5,900 rpm (VVTi) 220 kW (300 HP) at 6,000 rpm (VVTi) Torque...
Writer 27 August 2017 Views: 80
Comments Off

on 3VZ FE Engine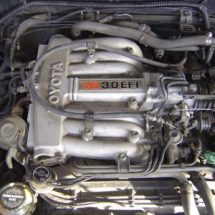 Toyota 3VZ-E Engine The family of petrol engines of the VZ series, manufactured by Toyota, to which the 3VZ-E engine belongs, first saw the light in the fall of 1987. The incentive was the development of the nearest competitor – the Nissan corporation, which in 1983 demonstrated at the Tokyo Motor Show the first in Japan V-shaped six-cylinder engine. The return move did not take long. Having abandoned all efforts to develop, in just four years, Toyota Corporation showed the world an...
Writer 5 July 2017 Views: 92
Comments Off

on 1AZ FE Engine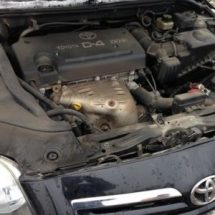 AZ series was introduced since 2000 – to gradually supplant the legendary S series, and for ten years remained the main mid-size engine of company. Installed in many initially FF C/D/E-class cars, vans, light- and medium-SUVs. Engine Displacement, cm3 Bore x Stroke, mm Compression ratio Output, hp Torque, Nm RON Weight, kg EMS Standards Model Year 1AZ-FE 1998 86.0 x 86.0 9.8 147 / 6000 192 / 4000 95 117 EFI-L EEC AZT250 2003 9.8 152 / 6000 194 /...
Writer 28 June 2017 Views: 83
Comments Off

on 2ZZ GE Engine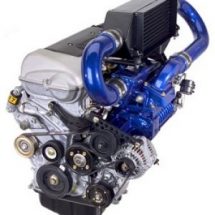 Toyota 2ZZ-GE (1.8 EFI) engine Toyota 2ZZ-GE engine was produced from 1999 to 2006 year. The displacement of the cylinders is 1.8 liters (1796 cubic cm). The cylinder diameter is 82 mm, and the stroke of the piston is 85 mm. Equipped with the MFI fuel injection. The gas distribution system is designed as a DOHC with four valves per cylinder and an additional option VVTL-i. The compression ratio is 11.5: 1, which increases the requirements for gasoline – it is recommended to use no lower...
Writer 25 January 2017 Views: 119
Comments Off

on 5VZ FE Engine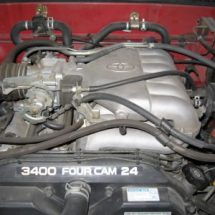 Toyota 5VZ FE Engine VZ engines series has been designed for luxury cars and light off-road vehicles. It is a six-cylinder V-engines with a cylinder capacity of 2.0 to 3.4 liters. 5VZ-FE Engine is the newest, most powerful and reliable engine in the entire VZ series. It has a capacity of 3.4 liters (3378 cu. Cm). The cylinder diameter is increased to 93.5 mm and stroke of 82.0 mm. The compression ratio has remained the same as in the 3VZ-FE engine – 9.6: 1. Its power is 190 hp at 4800...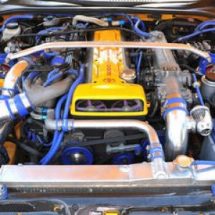 Probably the most legendary and famous engine in the world. 2JZ engines were produced since 1997. Displacement of all modifications were 3 liters (2997 cu. cm). It was the most powerful engine in JZ series. Bore and stroke of the engine forms a square and are 86 mm. It has DOHC with two camshafts and four valves per cylinder. Since 1997, the engines were equipped with a VVT-i system. Comparing this engine with 1JZ we can say that 2JZ is bigger, but the head of cylinder block is pretty the...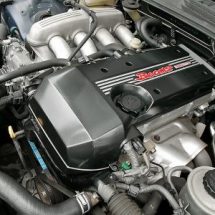 Toyota 3S GE Engine The 3S is a 2.0 L (1,998 cc) inline-four engine with an iron block and an alloy head. While based on the 2S engine of very similar displacement, Toyota went through the trouble of changing the long stroke dimensions of the 2S, giving it a 2 mm wider bore and a 4 mm shorter stroke, allowing for the fitment of larger valves and enabling higher power outputs. First introduced in May 1984, the 3S remained in production until 2007. Toyota 3S engine...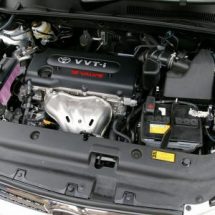 Toyota 2AZ-FE, FSE, FXE Engine The 2AZ-FE is a 2.4 L (2362 cc) version built in Japan (Kamigo Plant and by Toyota Industries Corporation), at TMMK in the USA and also built in China for select Scion xB models, obtains a total displacement of 2362 cc with 88.5 mm (3.5 in) bore and 96.0 mm (3.8 in) stroke, with a compression ratio of 9.6:1. Output is 160 hp (120 kW) at 5600 rpm;162 lb·ft (220 N·m) of torque at 4000 rpm. Later versions of the 2AZ-FE engine were upgraded with...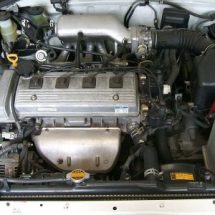 Toyota A-series engines have become a good impetus in the development of the Toyota Group. This development is actively bought by other manufacturers and nowadays the latest generation of engines with A-index uses the automotive industry in developing countries. 7A-FE SPECS Manufacturer Kamigo Plant Shimoyama Plant Deeside Engine Plant North Plant Tianjin FAW Toyota Engine's Plant No. 1 Also called Toyota 7A Production 1990-2002 Cylinder block...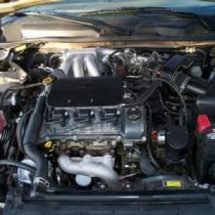 Engine 1MZ-FE – it's the middle brother in the line, its cylinder capacity is about 3.0 liters (2994 cc.). Bore and stroke of 87.5 mm and 83 mm, respectively. Power output varies from model year and the availability of variable valve timing system VVT-i and is in the range of 168-210 hp at 5200-5400 rpm and of 290-300 Nm at 4400 rpm. 1MZ-FE engine has a high fuel efficiency without high losses of power. Later, the gas distribution system of the engine 1MZ-FE complemented with VVTi...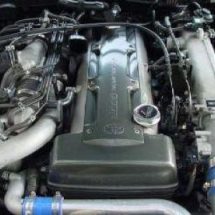 JZ-series engines were manufactured from 1990 to 2007, these engines dates back to the "second wave" of Toyota engine's manufacturing, when the first wave of the engines (and earlier years, as in this case) were replaced with less reliable. The more so that the series JZ replaced by a series of M, which I think is the most successful in the history of Toyota! Toyota 1JZ Engine Specs Manufacturer Tahara Plant Also called Toyota 1JZ Production 1990-2007 Cylinder block...