A16LET engine
29 November 2016
Writer
Views: 28
Four-cylinder internal combustion engine. Engine power is 180 hp. (132 kW) with an engine capacity of 1598 cu. sm (1.6 liters)
The A16LET engine is equipped with a K03 turbocharger which can provide adequate air mass for 34+ Kgm and 240+ Hp.
However the engine's internal parts cannot withstand this level of stress.
In order to take advantage of the maximum reliable turbochargers air mass provision and to perform the maximum possible power it is essential to replace the engine's internal parts to ensure the engine's reliability.
Z16LET engine was throttled by the Euro 5 environmental requirements and was called A16LET, actually, this is the difference between A16LET and Z16LET, which comply with the Euro-4 requirements.
In 2012, Opel has replaced it with the A16XHT engine, very modern, more torque, and in general, a better engine.
A16LET engine Specs
Manufacturer
Plant Szentgotthard
Also called
A16LET/LEL
Production
2006-nowadays
Cylinder block alloy
Cast iron
Configuration
Straight-4
Piston stroke, mm
81,5
Cylinder bore, mm
79
Compression ratio
8.8
Displacement
1598 cc
Power output
180(150 A16LEL, 192 A16LER) hp /5500 (5000, 5850) rpm
Torque output
230(210 A16LEL, 230 LER) Nm/2200-5400 rpm
Fuel type
Gasoline
Fuel consumption, L/100 km (mpg)
-City
-Highway
-Combined
9.9
5.6
7.2
Oil consumption , L/1000 km
up to 0.6
Recommended engine oil
5W-30
Engine oil capacity, L
4.5
Oil change interval, km
15000
Normal engine operating temperature, °C (F)
90-95 (195-203)
Engine lifespan, km
-Official information
-Real
–
200 000 – 250 000
Tuning, HP
-Max HP
-No life span loss
200+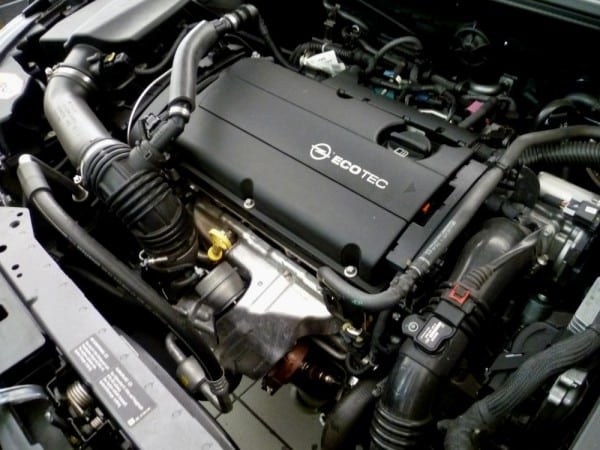 This engine is installed in
Opel Meriva B
Opel Insignia
Opel Astra (Z16LET/A16LET)
Opel Corsa D (Z16LEL/A16LEL/A16LER)
Chevrolet Cruze
Opel Astra 1.6 Turbo Chip-tuning
You can change the whole outlet on the direct flow pipe at 63 mm (no sense in installing bigger), acquire cooler kit on Astra 1.6, chip it and get about 230 hp.
Of course, you can tie KKK K04 from Astra J OPC or Garrett 28, forged pistons to deliver, set up and blow all the money, but then you need to think about the transmission, suspension, brakes, ie, require revision as a whole, it is expensive and is not rational, it is easier to acquire initially rapid Astra OPC and refine it.
References