EnginesWork.com is reader-supported. When you buy through our links, we may earn an affiliate commission at no added cost to you. Read more
Most of you are familiar with windshield wipers, in case you can't remember them you need not worry about it. We will try to make it familiar with you and narrate the process how you can replace windshield wiper blades by yourself without being an expert on the automobile by just following simple steps.
Simply windshield wiper is a part of the motor vehicle which usually a motor-driven device and typically used for keeping the windshield clean from the rain. This is all happens using a rubber blade on the wiper.
When You Need to Replace Windshield Wiper Blades
It is very important to identify faulty windshield wiper blades. To determine if you can simply test your wiper blade by using windshield washer fluid.
Firstly, put some washer fluid in your windshield and wipe it using wiper blades. Now examine and observe it carefully. If you find that your windshield gets messy each time you use the wipers, it is likely that the blades of the wiper need replacing. These rubber wiper blades are quite easy to replace and not expensive and just simply slide into place.
The actual metal blades that hold the rubber component is a little more expensive so if you notice that they are corroding then consider replacing them also.
The Method of Replacing the Windshield Wiper Blade
Initially, you may find it difficult for the first time but trust me gradually you will find that this is an easy job to execute. Moreover, you may find fun in replacing wiper blades and will be able to save a serious amount of money.
That's why we think of writing up this little guide to show you how easy it is to replace the windshield wiper blade. We tried to provide you with the best yet simplest way how you by yourself can replace old wiper blades easily.
Raise the Wiper Arm and lift up the wiper arm away from the windshield until it pops into place.
Do a Side-by-Side Comparison. Wipers have a lot of little pieces that look complicated. Take the new wiper out of its packaging, and hold it up to the old wiper still on the arm. Find the similarities between the two and study how the new wiper will snap attach to the arm. This will make it easier to install.
Remove the Old Wiper. Look for a small tab on the bottom of the wiper. This is what holds the blade onto the arm. Holding the arm steady, press down on the tab, and gently remove the old wiper. Remove by moving the wiper down, not up.
Slowly lower the arms back to their original position against the windshield. Be extra careful with this step. The arms can crack the windshield without a wiper attached to them.
Attach the New Wiper. There should be a clip on the back of the blade part, located between two holes. Rotate the clip so that the rounded side faces the blade. You'll notice that this rounded edge resembles the hook on the arm.
Lower the wiper over the hook. The hook should be between the sides of the wiper and above the clip. Raise the wiper so that the rounded edges of the clip are flush with the hook. Push up until the wiper clicks into place.
Gently move the wiper a bit to make sure it is installed correctly and securely. Lower the arm with the new wiper back to the windshield, and repeat the above steps for the other side.
Importance of Windshield Wipers
Without a properly function-able windshield wiper going out for a drive on a rainy day is equal to suicide. Here are the things that make it so important and made it an essential part in an automobile.
Visibility Issue – visibility is conserved as one of the most important parts of ensuring safe driving. The reason is very simple windshield helps to keep dust, leaves, and rainwater away. As a result, it helps to ensure clear visibility and prevent the chance of accidents and keep you safe on the road.
Protection – windshield wiper helps to protect the windshield from pebbles and stones. As a windshield get protection from being cracked. For this reason, car crash has reduced to a great extent from the last few decades.
You should always remember that windshield wipers are one of the most vital parts of your vehicle. It's important to replace them when they become brittle or streaky because old wipers can drastically reduce visibility in dangerous situations like heavy rain. Yet many people forget to do it or do not know-how. This how-to will make it easy for you to replace your vehicle's windshield wipers quickly and correctly.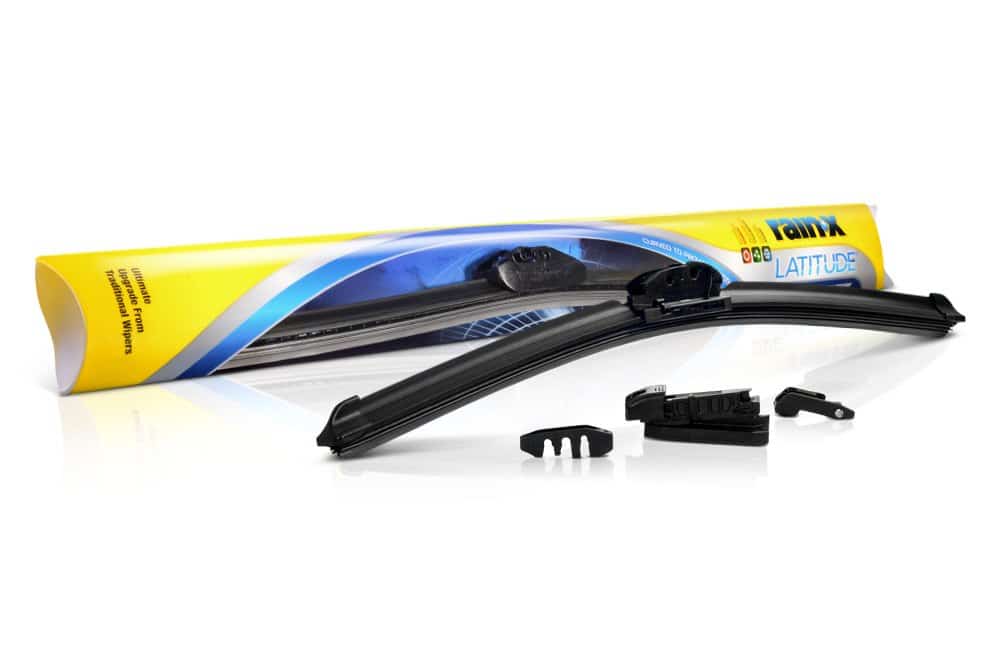 Wiper Blades Buyer's Guide
When winter of the season of rains is near, many of us hurry into a store to buy some replacement wiper blades. These blades intended for wintertime normally feature a rubber membrane which offers better protection against icing. But in any case, before you buy them, check and test them carefully. There are some winter blades and rainy day blades that, although present in aftermarket parts catalogues or recommended by car manufacturers, are not perfect for that purpose.
Several models are shorter than the "summer version" and do not cover enough windshield surface. Others are long enough but do not have the "banana" shape allowing for proper contact on the windshield over the full length. In either case, this results in reduced visibility for the driver.
If you need to replace them do not compromise on the quality and ensure they provide good coverage and adherence to the windshield. If you are unsure if the model you are considering meets those criteria, ask the auto parts store about their return/credit policy. Once tested, you should be allowed to return them if the results are not conclusive.
There are many different windshield wipers on the market today. You want to choose one that fits your windshield. You'll notice that wipers come in a variety of sizes, measured in inches. The best way to determine the correct size is to simply measure the old blade using a ruler or tape measure. Many parts websites also have a search feature that will tell you which wiper will fit your make and model.
Also, don't be afraid to ask your local mechanic for some sound advice. They constantly replace wiper blades on a wide range of car models and they should be able to tell you about the do's and don'ts for your particular vehicle.
| # | Preview | Product | Rating | |
| --- | --- | --- | --- | --- |
| 1 | | Rain-X 5079280-2 Latitude Water Repellency Wiper Blade, 24" (Pack of 1) | 99,775 Reviews | Amazon |
| 2 | | Rain-X 820149 WeatherBeater All-Season OEM Quality Conventional Windshield Wiper Blade - 22" (Pack... | 45,698 Reviews | Amazon |
| 3 | | TRICO Gold® 26 & 19 Inch Pack of 2 Automotive Replacement Windshield Wiper Blades for My Car... | 10,518 Reviews | Amazon |
| 4 | | ACDelco Silver 8-4411 Conventional Wiper Blade, 11 in (Pack of 1) | 156 Reviews | Amazon |
| 5 | | Bosch Automotive Rear Wiper Blade H354 /3397011433 Original Equipment Replacement- 14 (Pack of 1),... | 92,869 Reviews | Amazon |
| 6 | | AUTOBOO 26"+17" Windshield Wipers with 14" Rear Wiper Blade Replacement for 2014-2018 Subaru... | 798 Reviews | Amazon |
| 7 | | Bosch ICON Wiper Blades 26A18A (Set of 2) Fits Acura: 19 RDX, Hyundai: 19-11 Sonata, Toyota: 18-13... | 44,334 Reviews | Amazon |
Bottom Line
We hope that from now you will be able to replace your own windshield wiper blades and will be able to save a handsome amount. Moreover, you can develop your skill also.
Was this article helpful?