Posts at this category "Chevrolet Engine"
Writer 29 November 2016 Views: 54
Comments Off

on A16LET Engine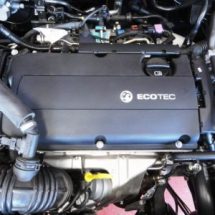 Four-cylinder internal combustion engine. Engine power is 180 hp. (132 kW) with an engine capacity of 1598 cu. sm (1.6 liters) The A16LET engine is equipped with a K03 turbocharger which can provide adequate air mass for 34+ Kgm and 240+ Hp. However the engine's internal parts cannot withstand this level of stress. In order to take advantage of the maximum reliable turbochargers air mass provision and to perform the maximum possible power it is essential to replace the engine's internal...