Toyota Sequoia engine
26 October 2016
Writer
Views: 7
Toyota Sequoia engine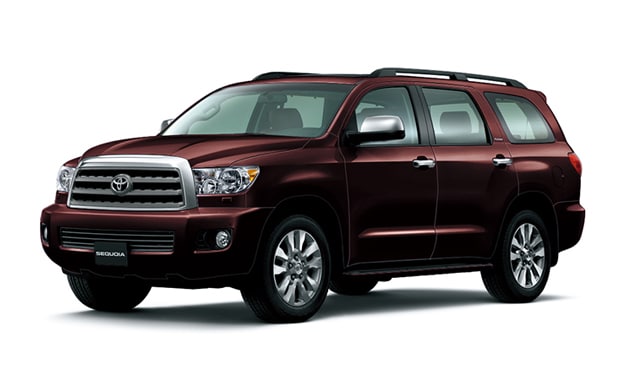 The SUV that time forgot—Toyota's Sequoia—offers a cavernous interior and flexible cargo space, but not much else. A 5.7-liter V-8 drives the rear wheels through a six-speed automatic transmission; four-wheel drive is optional. Standard infotainment with navigation provides adequate connectivity, and the top Platinum trim gets adaptive cruise control and blind-spot monitoring. The Sequoia is simply outclassed by its competition, though, and is in need of an overhaul to remain relevant.
Toyota Sequoia engine model years
The Toyota Sequoia is a full-size SUV manufactured by Toyota and derived from its Tundra pickup truck.
Introduced in 2000 and manufactured at Toyota Motor Manufacturing Indiana in Princeton, Indiana, the Sequoia is the first vehicle from a Japanese marque in the popular mainstream full-sized SUV class in North America, and initial planning done by first-generation Sequoia chief engineer Kaoru Hosegawa aimed the Sequoia directly at the Ford Expedition, also competing with the Chevrolet Tahoe and the later Nissan Armada.
The Sequoia slots in between the mid-size Toyota 4Runner and the premium Toyota Land Cruiser in the North American Toyota SUV lineup, and is the largest SUV currently being produced under the Toyota brand.
As of 2015, the Sequoia is sold in the United States (All regions), Bolivia, Canada, Costa Rica, Honduras, Guatemala, Chile, Mexico, Bahrain, Kuwait, Lebanon, Oman, Qatar, Saudi Arabia, the United Arab Emirates, and Yemen in LHD only.
First Generation, K30/K40 (2000 – 2007)
Toyota Sequoia (240 HP) – 4.7 L
Toyota Sequoia (271 HP) – 4.7 L
Toyota Sequoia (282 HP) – 4.7 L
Second Generation, K60 (2008 – present)
Toyota Sequoia (310 HP) – 4.6 L
Toyota Sequoia (276 HP) – 4.7 L
Toyota Sequoia (381 HP) – 5.7 L