Cars are remarkable machines, intricately designed and precisely engineered. Each component has a specific function, and all work together to deliver a seamless driving experience. The Hyundai Venue, a compact SUV, is one such automotive marvel, reflecting Hyundai's dedication to performance, innovation, and reliability.
Just as blood is vital for the human body, transmission fluid is crucial for a vehicle's smooth functioning. The transmission fluid acts as the vehicle's lifeblood, ensuring that the engine's power is effectively transmitted to the wheels.
Transmission fluid is an integral part of any vehicle. As an essential lubricant, it facilitates smooth gear shifts and helps maintain the overall health of the transmission. Let's delve into the key roles of transmission fluid:
Lubricant: One of the primary functions of transmission fluid is to lubricate the moving parts within the transmission. This reduces friction between the gears and other components, minimizing wear and tear.
Coolant: Transmission fluid also acts as a coolant, helping to absorb and dissipate heat generated within the transmission system. This prevents overheating and contributes to the long-term durability of the transmission.
Power Transmission: In automatic transmissions, like in the Hyundai Venue, the fluid operates as a hydraulic fluid. It aids in transmitting power from the engine to the drivetrain, enabling the vehicle to move.
Cleaning and Protecting: Transmission fluid also helps keep the transmission clean. It contains detergents and other additives that clean metal surfaces, protect against wear, resist oxidation, and enhance the fluid's cooling and lubricating properties.
Given these vital roles, it's crucial to use the right type of transmission fluid and maintain it at the correct level. Incorrect or insufficient transmission fluid can lead to serious transmission issues and costly repairs.
Hyundai Venue Transmission Fluid Capacity And Transmission Fluid Type
The Hyundai Venue is a compact sport utility vehicle (SUV) that has been in production since 2019. As Hyundai's smallest and most affordable SUV, it's built to provide a unique blend of functionality, compactness, and style. With its user-friendly technology and efficient fuel economy, the Venue has been warmly welcomed by city dwellers and those looking for an easy-to-maneuver and practical vehicle.
The Venue is powered by a 1.6-liter four-cylinder engine that generates sufficient power for urban commuting. It comes with a choice of a six-speed manual transmission or an intelligent variable transmission (IVT), Hyundai's version of a continuously variable transmission (CVT).
Since its debut, the Hyundai Venue has primarily remained in its first generation, with several upgrades and enhancements introduced over the years to keep it competitive in its segment. Despite being relatively new to the market, the Venue has rapidly gained recognition for its reliability, abundant features, and value for money.
In terms of transmission fluid, the Hyundai Venue, like any vehicle, requires specific care and attention. The type of transmission fluid used and the maintenance schedule observed can greatly influence the vehicle's performance and longevity.
Hyundai Venue (2020-Present) Transmission Fluid Type and Capacity
Introduced in 2020, the Hyundai Venue comes with a robust and reliable transmission system designed to provide seamless shifting and reliable performance. However, like all mechanical systems, it relies on high-quality lubrication to function optimally.
For the Hyundai Venue's Intelligent Variable Transmission (IVT), the recommended transmission fluid is CVTF (SP-CVT1) Fluid. It is a unique formula, optimized for the IVT system, which provides maximum protection against wear, excellent low-temperature performance, and high-temperature resistance.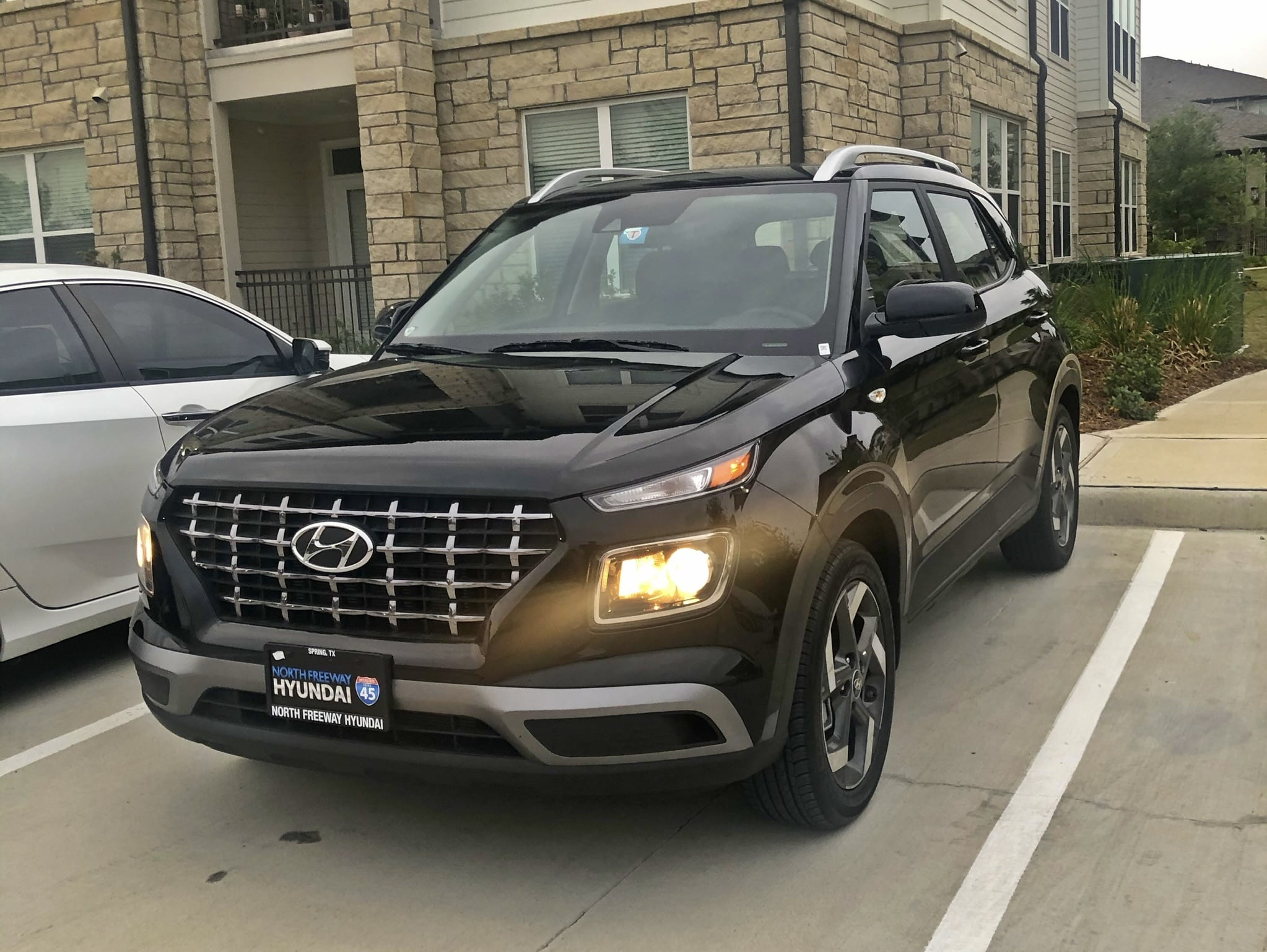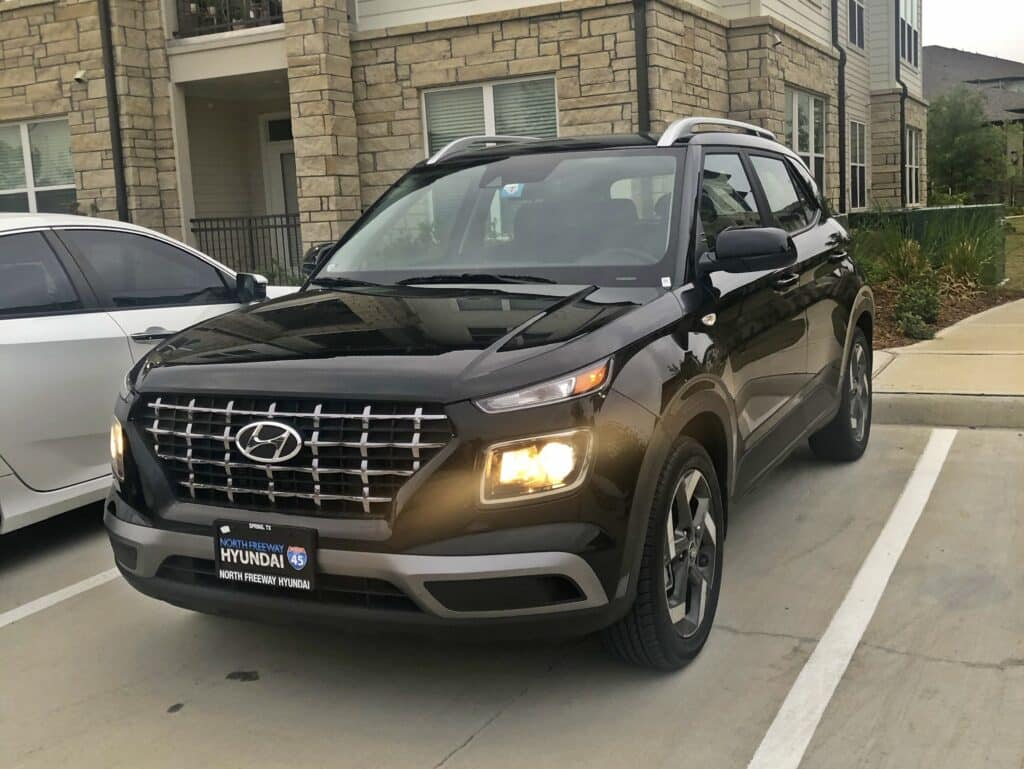 The manual transmission variant of the Venue uses a different fluid, often a GL-4 70W manual transmission fluid. Always refer to your vehicle's owner's manual for the precise fluid type recommended by the manufacturer.
As for the transmission fluid capacity, the Hyundai Venue's IVT holds approximately 6.5 liters (or about 6.9 quarts) for a complete fill. However, during a standard fluid change, not all of this fluid is replaced. Depending on the method used, a fluid change might replace only about 50-60% of the total capacity, as some fluid remains in the transmission's nooks and crannies.
Gearbox
Fluid capacity
Fluid type
Intelligent variable transmission
fluid
Total Fill – 6.9 quarts (6.5 liters)
CVTF (SP-CVT1)
6-speed manual
Total fill – 1.7 quarts (1.6 liters)
HK SYN MTF 70W (SK)
SPIRAX S6 GHME 70W MTF
(H.K.SHELL)
GS MTF HD 70W (GS CALTEX)
API GL-4, SAE 70W, TGO-9
Regular monitoring and maintenance of the transmission fluid level and condition are key to ensuring the longevity and reliability of your Hyundai Venue's transmission system. Consult your vehicle's owner's manual or a professional mechanic for the most accurate and personalized advice.
Common Signs Your Hyundai Venue May Need Transmission Fluid Change
While regularly scheduled maintenance is the best way to keep your Hyundai Venue in peak condition, it's essential to be alert for signs that a transmission fluid change may be required sooner. Here are some common symptoms to watch out for:
Trouble Shifting Gears: If you notice your Venue is having difficulty shifting gears or the shifts are not as smooth as usual, it could be due to low or degraded transmission fluid.
Slipping Gears: A worn-out transmission fluid can cause your car to slip out of gear during operation. This is not only a sign of a needed fluid change but also a serious safety issue.
Delayed Engagement: If there's a noticeable delay before the car starts moving after putting it in drive, it might be due to low or poor quality transmission fluid.
Transmission Overheating: Overheating is a common issue when the transmission fluid is old or low. If your car's temperature gauge is reading high, it could be due to transmission fluid issues.
Noisy Transmission: If you hear unusual noises like whining, humming, or clunking coming from your transmission, it's time to check the transmission fluid.
Check Engine Light: While the check engine light can turn on for many reasons, it might indicate a problem with your transmission fluid.
Burnt Smell or Dirty Fluid: Transmission fluid should be bright red and have a slightly sweet smell. If the fluid is dark, murky, or has a burnt smell, it needs to be replaced.
Leaking Fluid: If you notice red fluid pooling under your car, you could have a transmission fluid leak, necessitating an immediate fluid check and likely replacement.
Notice
Intelligent Variable Transmission (IVT) fluid color is basically light amber. As the vehicle is driven, the Intelligent Variable Transmission (IVT) fluid will begin to look darker. This is a normal condition and you should not judge the need to replace the fluid based upon the changed color.
If you notice any of these signs, consult with a professional mechanic. They can properly diagnose the issue and recommend the necessary service or repairs.
How Often Should You Change Transmission Fluid in Your Hyundai Venue?
The frequency for changing transmission fluid can vary based on the vehicle's make, model, transmission type, driving conditions, and the quality of the fluid used. However, as a general guideline, many automakers recommend changing the transmission fluid every 60,000 to 80,000 miles.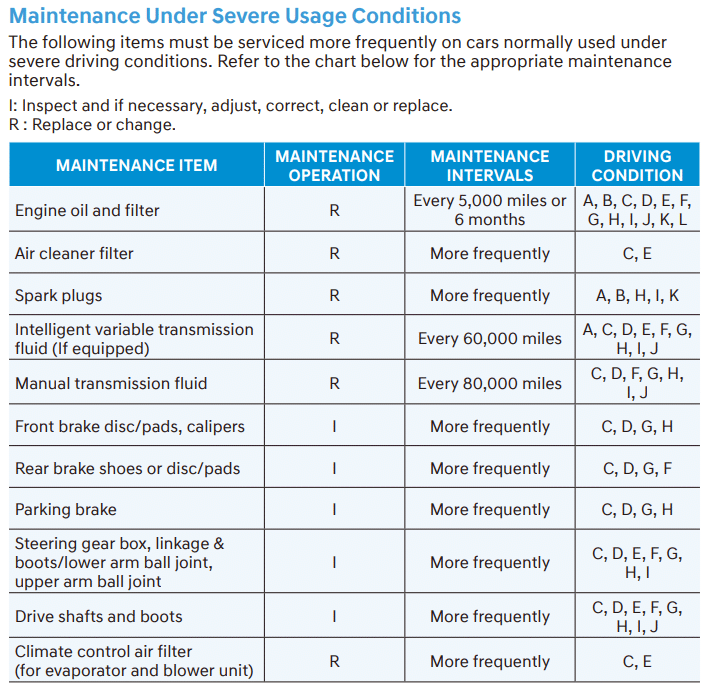 If you drive under severe conditions – such as frequent stop-and-go traffic, heavy towing, or driving in extremely hot or cold temperatures – you might need to change your transmission fluid more frequently.
How Much Does It Cost To Change Transmission Fluid In Hyundai Venue?
The cost to change the transmission fluid in a Hyundai Venue can vary depending on your location, the type of transmission fluid used, and the service provider. On average, you can expect to pay between $100 and $200 for a transmission fluid change. This includes the cost of the fluid and the labor for the service. Some mechanics might also recommend changing the transmission filter, which could add to the total cost.
Remember, although the cost might seem substantial, regular maintenance can prevent more serious and costly transmission problems down the line.
Conclusion
The Hyundai Venue is a reliable and efficient vehicle designed to offer smooth and comfortable rides. To ensure the longevity and performance of your Venue, paying attention to the transmission fluid is essential. Regularly checking the fluid level and quality, adhering to recommended change intervals, and using the right type of transmission fluid can all contribute to your Venue's lifespan and performance.
Remember, while this article provides general guidance, always consult your vehicle's owner's manual or a trusted professional for advice tailored to your specific vehicle and driving conditions. Safe driving!
The information provided in this article is for general informational purposes only. The author and publisher make no representations or warranties of any kind, express or implied, regarding the accuracy, adequacy, validity, reliability, availability, or completeness of any information presented. The reader is advised to consult a qualified professional, such as a mechanic or dealership, before making any decisions related to their vehicle's engine oil or maintenance.