Posts at this category "Subaru engine"
Writer 17 February 2017 Views: 78
Comments Off

on EJ22 Engine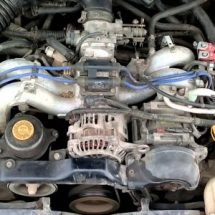 Subaru EJ22 engine was released in 1990, and firstly placed in Impreza and Legacy models. Later, it was applicated on the Outback. During its existence, this engine has gone through many upgrades that were designed not only to increase the power but also on the efficiency and reliability. One of the major engine modifications that the pistons were coated with molybdenum. This reduced friction, and reduced susceptibility to scuffing. Subaru EJ22 engine...
Writer 13 October 2016 Views: 67
Comments Off

on EJ25 Engine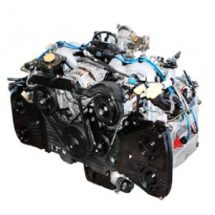 Subaru EJ25 engine The largest member of the EJ family was released in 1995 and carried the designation EJ25, and this engine is widely used in all major car models. The EJ25 Subaru engine used the same aluminum cylinder block with cast iron liners dry, which is applied in EJ20, but the diameter of the cylinder was raised from 92 mm to 99.5 mm, height remains the same (201 mm). The crankshaft was installed with 79 mm piston stroke, instead of 75 mm per 2 liter counterparts. The length of the...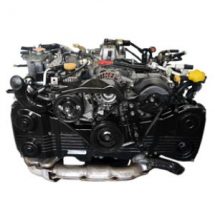 EJ20 Engine The history of this family of engines began in 1989 with the advent of the production program of Subaru Legacy models. In Japan, the debut year of the proposed units of 1.8-liter capacity of 102 hp and the 2-liter 148-hp. In the United States were set at Legacy EJ22 volume of 2.2 liters capacity of 135 hp. In 1993, there was a significant event, which marked a new era in the brand's development. In the Subaru lineup a new model called Impreza WRX were shown (even if they were...
Writer 23 September 2016 Views: 91
Comments Off

on EZ30 Engine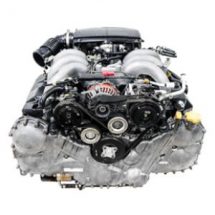 This 3-liter engine was put into production in 1999 and was a successor of EG33 engine. At the time of its production, EZ30 was the flagman engine in the lineup and was installed on the biggest cars. This motor has been designed completely from scratch, he used an aluminum cylinder block height of 202 mm, with cast iron sleeves 2 mm thick. Inside was mounted crankshaft with stroke of 80 mm, crank length is 131.5 mm, the diameter of the piston 89.2 mm, height 30.3 mm, the compression ratio is...