The 2010 Lexus RX 350 is a luxury crossover SUV designed to provide a smooth and comfortable ride while also delivering reliable performance. To keep your vehicle running smoothly and efficiently, it's important to use the right oil type.
In this article, we'll discuss the recommended oil type for the 2010 Lexus RX 350, how to change the oil, how to dispose of used oil safely, and factors affecting engine oil consumption.
Engine Oil Capacity and Recommended Oil Type
The owner's manual recommends an engine oil capacity of 6.4 qt. (6.1 L) with filter and 6.0 qt. (5.7 L) without filter for the 2010 Lexus RX 350. It is important to follow the drain and refill process recommended by the manufacturer to ensure proper oil levels and avoid damage to the engine.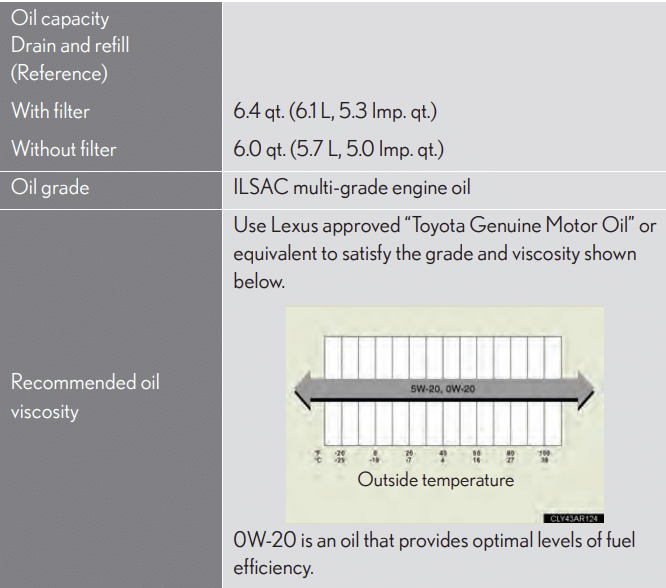 Toyota Genuine Motor Oil or an equivalent oil grade is recommended for the 2010 Lexus RX 350. Using the right oil grade to protect the engine from wear and tear and ensure optimal performance is important.
The recommended oil viscosity for the 2010 Lexus RX 350 is SAE-5W-20 or SAE-0W-20. The "0W" in the viscosity rating allows for easy cold startability, while the "20" indicates the oil viscosity at operating temperature. Choosing the right oil viscosity is important to ensure proper engine lubrication in all conditions.
TOYOTA Case of 12 Quarts Full Synthetic 0W-20 Oil
For new Toyota and Scion purchases, use 0W-20 oil for all oil changes
With the new 0W-20 oil you only needchange your oil every 10,000 miles12 months, dependingoperating conditions
Reduced environmental burdenrecycling and disposalwaste oil
Enhanced engine protectiona wide varietyoperating temperatures
Sale
Valvoline Full Synthetic High Mileage 5W-20 Motor Oil 5 Quart
ENHANCED MAXLIFE TECHNOLOGY PREVENTS engine breakdown in extreme conditions with 50% better wear protection than the industry standard
TREAT AND PREVENT LEAKS with premium seal conditioners to keep oil out of places it shouldn't be
25% EXTRA DEFENSE AGAINST DEPOSITS, sludge, corrosion and rust via interior-cleansing detergents
EXTREME TEMPERATURE PROTECTION through our high-quality base oils and superior viscosity modifiers
Engine Oil Consumption
Engine oil consumption is influenced by several factors, including the oil viscosity, the quality of the oil, and driving conditions. Higher speeds, frequent acceleration and deceleration, and extreme load conditions can cause increased oil consumption. A new engine may also consume more oil.
The maximum oil consumption for the 2010 Lexus RX 350 is 1.1 qt./600 miles (or 1.0 L/1000 km). If your vehicle's oil consumption exceeds this amount, you should contact your Lexus dealer for assistance. Diluted oil can make it difficult to judge the true oil level, so it's important to check the oil level regularly and monitor oil consumption.
Changing Engine Oil
The owner's manual recommends changing the oil every 10,000 miles (or 12 months), whichever comes first. It is important to follow the manufacturer's recommended oil change intervals to maintain engine performance and longevity.
Regular oil changes are essential for keeping your engine clean and reducing engine wear and tear. Fresh oil helps to remove contaminants that can build up in the engine over time, preventing damage to engine components and ensuring optimal performance. Regular oil changes also help to maintain fuel efficiency and reduce emissions.
Using the recommended oil type, such as Toyota Genuine Motor Oil or equivalent with the recommended viscosity, can provide benefits such as improved engine protection, better fuel efficiency, and easy cold startability. Synthetic oil is also a superior type of motor oil that offers better performance and protection than conventional oil. Using the recommended oil type can help to maintain the health and performance of your engine.
Sale
FRAM Ultra Synthetic Automotive Replacement Oil Filter, Designed for Synthetic Oil Changes Lasting up to 20k Miles, XG9972 (Pack of 1)
EASY INSTALLATION: FRAM engine oil filter is perfect for the DIYer like yourself, just screw new filter on until gasket reaches base contact and tighten.
DURABLE DUAL LAYER: Compare to standard oil filters, FRAM Ultra Synthetic provides 99%+ filtration efficiency with pleated media that entraps all kinds of dirt and exhaust for a cleaner output.
SUPERIOR ENGINE PROTECTION: FRAM car oil filter is composed of a slick silicone anti-drainback valve, delivering superior start-up engine protection with up to 3X the hot oil resistance. Keep your filter clean without the dangerous mess.
HIGH TEMP RESISTENCE: Filter combats high heat pressure for longer shelf life with advanced high nitrile gasket for extended durability and quality.
Genuine 04152-YZZA1 oil filter with Genuine 15620-31060 Oil Filter Housing Cap and 15643-31050 Cap Plug includes APSG Wrench and crush washer.
▶GENUINE ◀:The high-quality metal shell can withstand external shock & internal pressure better than plastic shell. cracked or warped oil filter housing may cause engine oil leakage. Made of high-quality aluminum it has long-lasting durability and reliability. If your Vehicle.. has a plastic oil filter cover, This is the Genuine upgrade.
▶ORIGINAL EQUIPMENT UPGRADE -REPLACES NUMBER◀: 15620-31060, 1562031060, 15643-31050, Genuine replacement for plastic oil filter cap
▶METAL◀:This Oil Filter Housing Cap Assembly is the direct fit manufacture Replacement ! Easy to install, screwed in by hand, . Aluminum parts are far easier to work with and last significantly longer than the original plastic covers that come stock with the vehicle.. ORIGINAL EQUIPMENT !
▶O.E.M.◀ Also included Drain Plug Washer ( Crush Washer )
Used Oil Disposal and Handling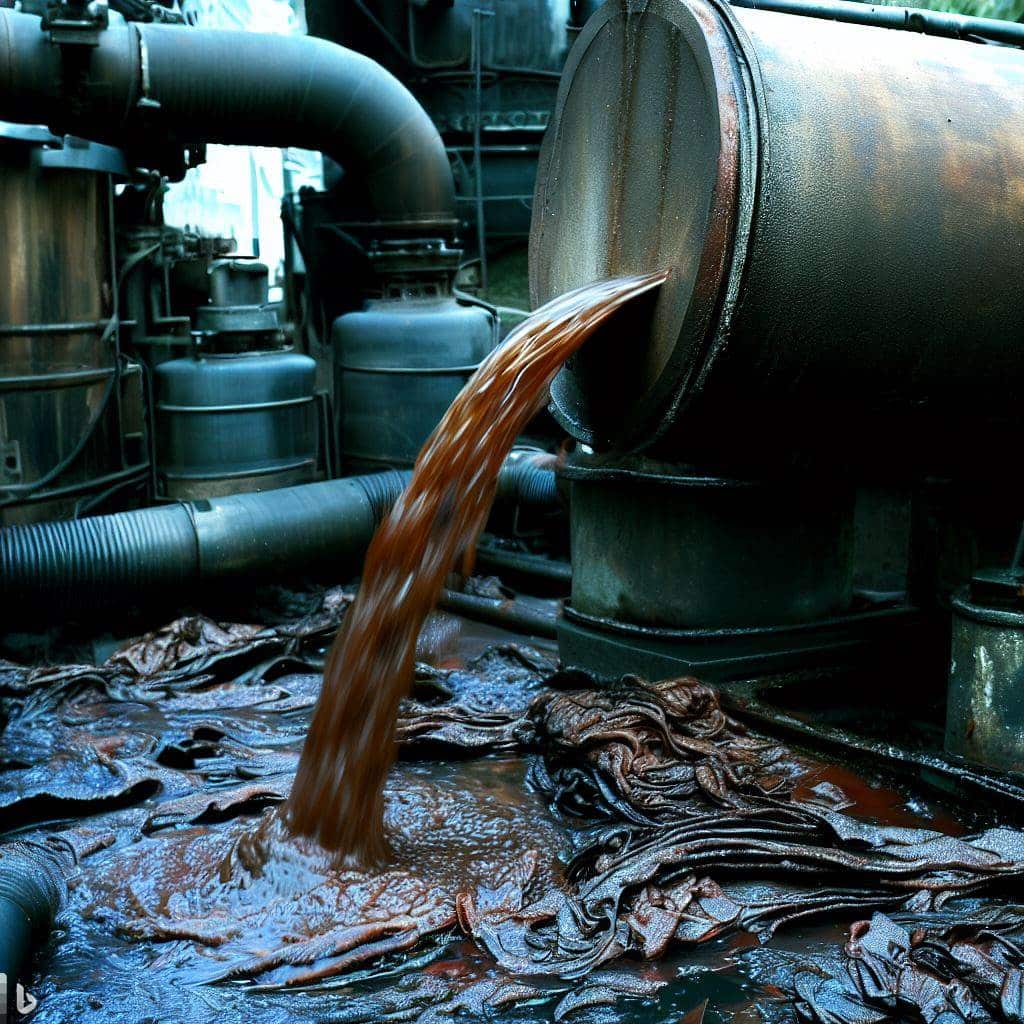 Used engine oil can contain harmful contaminants such as lead, cadmium, and chromium that can cause skin disorders such as inflammation or skin cancer. Inhaling oil vapors can also cause respiratory problems. Therefore, it is important to handle and dispose of used engine oil safely to avoid potential health hazards.
Proper disposal methods for used engine oil include taking it to a local collection center, recycling facility, or auto parts store that accepts used oil for recycling. Used oil filters should also be properly disposed of in the same manner. It is important to avoid pouring used oil down drains or onto the ground, as it can contaminate water sources and harm the environment.
Safety precautions when handling used engine oil include wearing gloves, goggles, and protective clothing to avoid contact with skin and eyes. Used oil should be stored in a sealed container that is labeled properly and kept out of reach of children and animals. After handling used oil, it is important to wash your hands thoroughly with soap and water.
Conclusion
In summary, the 2010 Lexus RX 350 requires Toyota Genuine Motor Oil or equivalent oil grade with a recommended oil viscosity of SAE-5W-20 or SAE-0W-20. It is important to follow the recommended engine oil capacity, drain and refill process, and oil change intervals to ensure proper engine lubrication, performance, and longevity. Used engine oil should be disposed of safely, and proper safety precautions should be taken when handling it.
Following the manufacturer's recommendations for engine oil type, capacity, and change intervals is essential for maintaining the health and performance of your 2010 Lexus RX 350 engine. Regular oil changes with the recommended oil type and viscosity can help reduce engine wear and tear, improve fuel efficiency, and ensure optimal performance. Safe disposal of used engine oil is also important for protecting the environment and avoiding potential health hazards.
Thanks for your feedback!
The information provided in this article is for general informational purposes only. The author and publisher make no representations or warranties of any kind, express or implied, regarding the accuracy, adequacy, validity, reliability, availability, or completeness of any information presented. The reader is advised to consult a qualified professional, such as a mechanic or dealership, before making any decisions related to their vehicle's engine oil or maintenance.
Last update on 2023-06-09 / Affiliate links / Images from Amazon Product Advertising API