The 2018 Audi S4, a compelling blend of luxury and performance, presents the perfect fusion of style, power, and sophistication. With its 3.0L TFSI V6 engine, the S4 delivers an impressive 354 horsepower and 369 lb-ft of torque, offering a driving experience that is both exhilarating and refined. The advanced technology, elegant interior, and superior handling all contribute to the S4's reputation as a standout in the luxury sports sedan segment.
But beneath the hood of this precision-engineered machine, an essential aspect ensures its optimal performance and longevity: the right engine oil. Engine oil is more than just a lubricant; it's a critical component that cools the engine, minimizes friction, prevents corrosion, and keeps the engine clean by reducing the buildup of sludge and debris.
Using the correct type and amount of oil for your 2018 Audi S4 is essential to maintain its performance, protect its engine, and preserve the overall health of your vehicle. In this article, we will explore the specific oil type recommended for the 2018 Audi S4, along with its benefits and the potential issues that can arise from using the wrong type.
Whether you're a new owner or an experienced driver, this guide will help you understand and appreciate the importance of choosing the right oil for your 2018 Audi S4.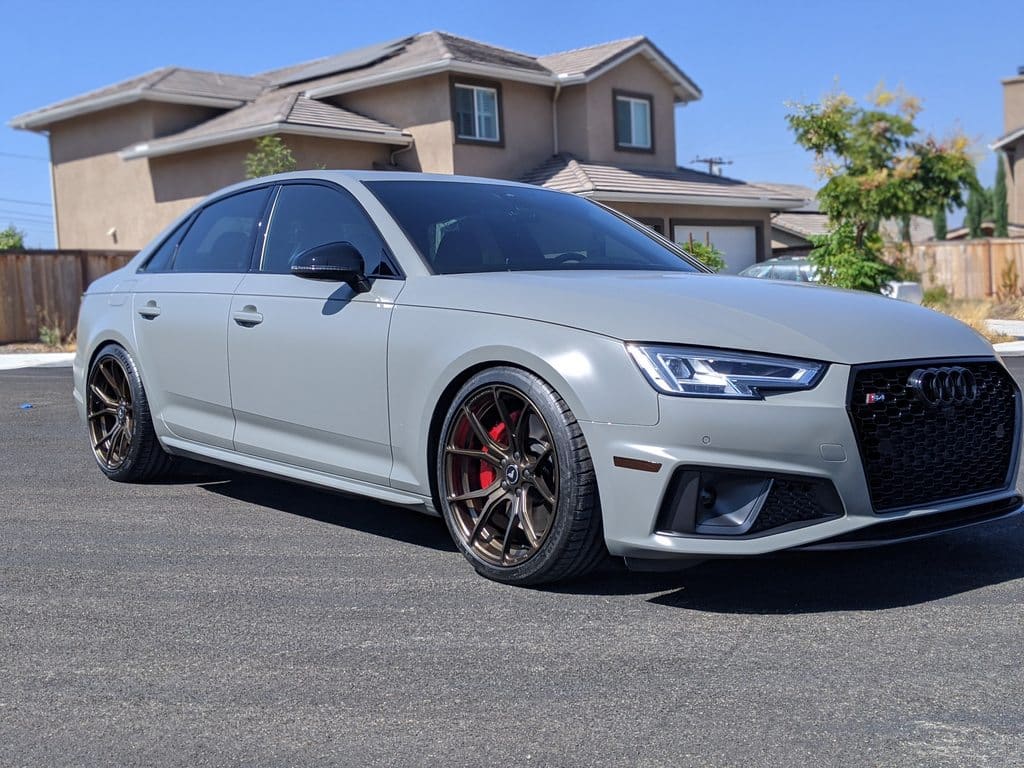 What Kind Of Oil Does A 2018 Audi S4 Take?
The 2018 Audi S4, a luxurious and powerful vehicle, is engineered for performance and comfort. With its 3.0L turbo engine, it's designed to offer a thrilling driving experience. However, to ensure this peak performance and prolong the life of your vehicle, using the right type of engine oil is crucial.
The Audi S4 is a high-performance vehicle that requires a specific type of oil to function optimally. VW 508 00 oil type of 0W-20 oil viscosity is recommended for the 2018 Audi S4 3.0L Turbo models. This type of oil is designed to provide superior engine protection, reduce wear, and improve overall engine performance.
Using the recommended oil type ensures that your vehicle's engine is well-lubricated and functioning properly. It also prevents damage that can be caused by friction and heat, which are common problems when the wrong oil type is used. Moreover, using the right oil type can enhance fuel efficiency and extend the life of your vehicle's engine.
How Much Oil Does A 2018 Audi S4 Take?
The 2018 Audi S4, equipped with a 3.0L 24V Turbocharged engine, has an oil capacity of 7.7 quarts or 7.25 liters. It's crucial to adhere to this recommended capacity when changing the oil in your vehicle. Overfilling can cause excessive oil pressure, oil leaks, or even damage to the seals and gaskets.
Conversely, underfilling can lead to inadequate lubrication, which can result in increased friction and wear on the engine's components. Always ensure that the correct amount of oil is used to maintain optimal engine performance and longevity.
What Is The Best Motor Oil And Engine Oil Filter For 2018 Audi S4?
If you're looking for a luxury sedan that's both impressive and reliable, the 2018 Audi S4 is a great choice. With its powerful 3.0L Turbocharged V6 engine, you can expect exceptional acceleration and handling. To ensure that your Audi S4 continues to perform at its best, it's important to use the right type of engine oil.
Selecting the appropriate engine oil for your car is essential to maintain the health and performance of your vehicle's engine. The oil has various functions, including lubricating the engine parts, reducing friction, cooling the engine, and preventing sludge and other deposits from accumulating. The type of oil you use can have a significant impact on your car's performance, lifespan, and fuel efficiency. Hence, it's advisable to follow the manufacturer's recommended oil type.
The 2018 Audi S4 3.0L Turbo model uses VW 508 00 oil type, which is specifically designed to meet the demanding requirements of Audi's engines. This oil type ensures optimal engine performance, providing the right viscosity that the engine needs for smooth operation​1.
It's also crucial to know the right oil capacity for your vehicle. The oil capacity for the 2018 Audi S4 3.0L Turbocharged engine is 7.7 quarts or 7.25 liters. Sticking to this capacity ensures the oil can effectively lubricate all parts of the engine, prevent overheating, and maintain optimal performance​​.
When it comes to choosing the best motor oil and engine oil filter for your 2018 Audi S4, the Castrol EDGE High Mileage Engine Oil Full Synthetic 0W-20 is a good choice. This engine oil is specially formulated for high-mileage engines and provides superior protection against deposit formation, wear, and heat​​.
Sale
Castrol EDGE High Mileage 0W-20 Advanced Full Synthetic Motor Oil, 5 Quarts
Patented Phosphorus Replacement Technology to help extend the life of your emission system
10X better high temperature performance, as measured in Sequence IIIH engine test vs. API SP test limit
6X better wear protection, as measured in latest Sequence IVA engine test
1.4X better sludge protection, as measured in Sequence VH engine test vs. API SP test limit
For the oil filter, the PG99500EX Extended Life Oil Filter is recommended for its high efficiency and capacity to hold contaminants, ensuring clean oil flows through your engine​4​.
Sale
PG99500EX Extended Life Oil Filter up to 10,000 Miles | Fits 2023-19 Porsche Cayenne, Macan, Panamera, 2023-19 Audi Q8, Q7, SQ5, S5, S4, A6 Quattro, S5 Sportback, RS5, A7 Sportback, A8 Quattro, SQ7
PREMIUM PROTECTION – Synthetic blend resin media is engineered to deliver up to 10,000 miles of filter life with synthetic oil, as well as conventional oil.
ULTRA EFFICIENT FILTER MEDIA – EX Series captures particles as small as 25 microns and offers 99% multi-pass efficiency over the life of the filter.
STOP & GO PROTECTION – Premium Guard Extended Life filters offer advanced protection with high retention power to help protect the engine from oil starvation during start-ups.
EXTREME TEMPERATURE SAFEGUARD – Silicone gasket performs better than more conventional materials during start-up in winter temperatures and also better withstands extreme heat of the engine.
Sale
Remember, maintaining the correct oil type and capacity is a simple yet vital part of your vehicle's maintenance routine. Regular oil changes, as specified by the manufacturer, will help keep your 2018 Audi S4 performing at its best and ensure a long and healthy engine life.
Oil Change Intervals for the 2018 Audi S4
The 2018 Audi S4 is designed to have its oil changed at intervals of 10,000 miles or once a year, whichever comes first. This is known as the fixed oil change interval. However, these intervals can be affected by a variety of factors, including the specific driving conditions and the quality of the oil used.
Drivers who frequently encounter heavy traffic, drive in extreme weather conditions, or use their Audi S4 for towing may need to change their oil more frequently to ensure optimal engine performance and longevity.
The information provided in this article is intended for informational and educational purposes only and should not be construed as professional mechanical advice. While the author has made every effort to ensure the accuracy and completeness of the information contained in this article, we make no warranties or representations as to the accuracy, completeness, reliability, or suitability of the information provided.
Any action you take upon the information provided in this article is strictly at your own risk, and we will not be liable for any losses, damages, or injuries incurred as a result of or in connection with the use of this information. It is strongly advised that you consult with a certified BMW mechanic or service center before attempting any maintenance or repair work.
Last update on 2023-12-06 / Affiliate links / Images from Amazon Product Advertising API