The world of vehicles is a diverse one, with a vast array of makes, models, and the various parts that keep them running smoothly. One key component that requires our attention is the transmission fluid, specifically the Automatic Transmission Fluid (ATF). This essential fluid lubricates, cools, cleans, and protects the components of the transmission, playing a significant role in its performance and longevity.
In this article, we will be focusing on one specific type of ATF – the Honda/Acura ATF Type 3.1. This is a specially designed transmission fluid, formulated for optimal performance in specific Honda and Acura vehicles equipped with certain transmission types.
We'll explore its characteristics, the specific transmissions it's used for, and more importantly, dive into some potential alternatives for those times when the original may not be accessible or when you're looking for a high-quality, cost-effective substitute.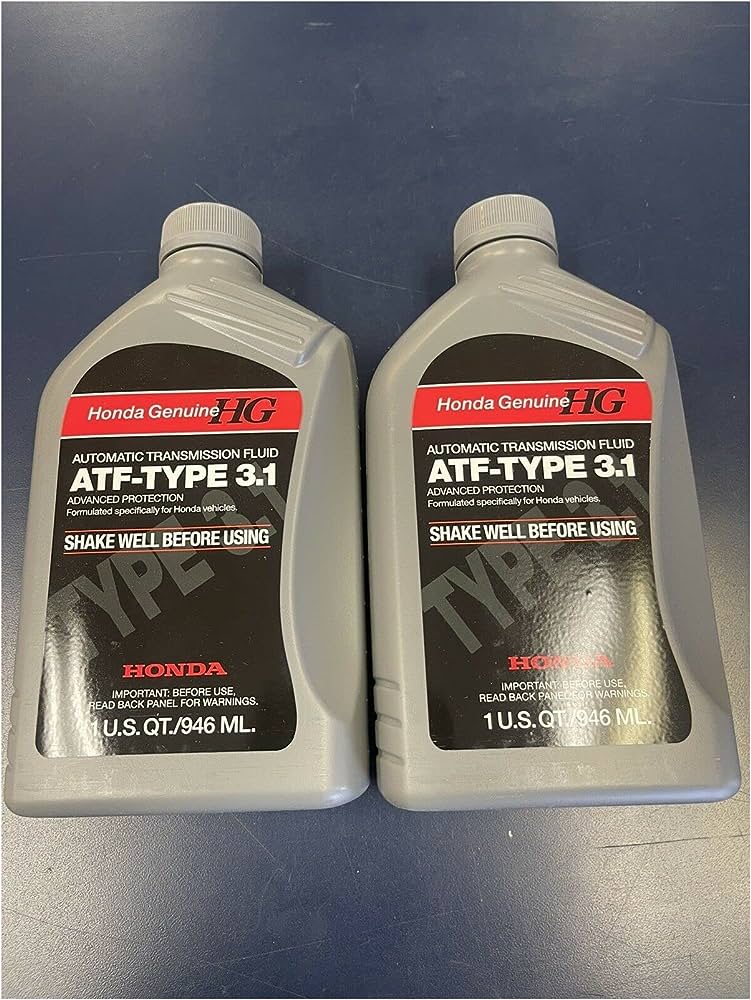 Let's embark on this journey of understanding ATF Type 3.1 and its equivalents, and make an informed choice for the health and performance of your vehicle's transmission. Buckle up, and let's hit the road.
Understanding Honda ATF Type 3.1 Transmission Fluid
To fully comprehend the purpose of ATF Type 3.1 and its suitable alternatives, it's important first to delve into its characteristics and understand its intended applications.
Honda/Acura ATF Type 3.1 is a premium quality transmission fluid, specially formulated for use in particular Honda and Acura vehicles. The fluid is essentially ZF Lifeguard 9 under a different brand, repackaged specifically for Honda/Acura vehicles. It is designed to maintain optimal lubricity, excellent thermal stability, and protection against wear, which are all critical for the efficient operation and longevity of the transmission.
Now, let's focus on the specific transmissions it is used for. ATF Type 3.1 is typically used in vehicles with 9-speed automatic transmissions designed by ZF Friedrichshafen AG, a German-based company renowned for its high-quality automotive parts. These transmissions are intricate pieces of machinery that require a precise blend of lubricants to function efficiently and prevent wear and tear.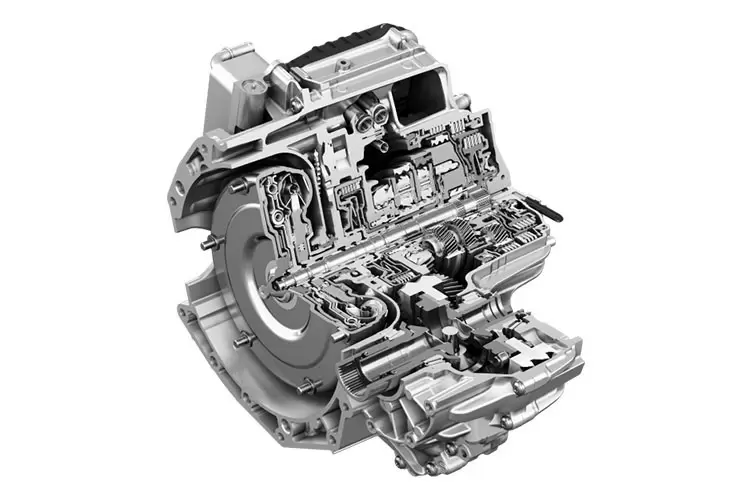 Models of Honda and Acura that typically use ATF Type 3.1 include Acura MDX (2015 and newer), Acura TLX (2015-2017), Acura RLX (2016 and newer), Honda Pilot (2016 and newer), and others featuring the ZF 9-speed transmission.
By understanding the unique properties of ATF Type 3.1 and its specific application, we can begin to discern which alternatives might offer similar performance characteristics and serve as adequate substitutes when needed. Let's move forward and explore these possibilities.
Honda ATF Type 3.1 Equivalents
In the automotive world, there are often several products that can perform a similar function to a particular original equipment manufacturer (OEM) product. These are commonly known as equivalents or substitutes. When it comes to transmission fluids, finding the right equivalent means identifying a fluid that provides similar frictional properties, stability, and protection as the original.
Given the unique formulation of Honda/Acura ATF Type 3.1, it's crucial to choose a substitute that can adequately fulfill its role. With that in mind, let's delve into the specifics of our recommended alternatives.
ZF Lifeguard 9 Transmission Fluid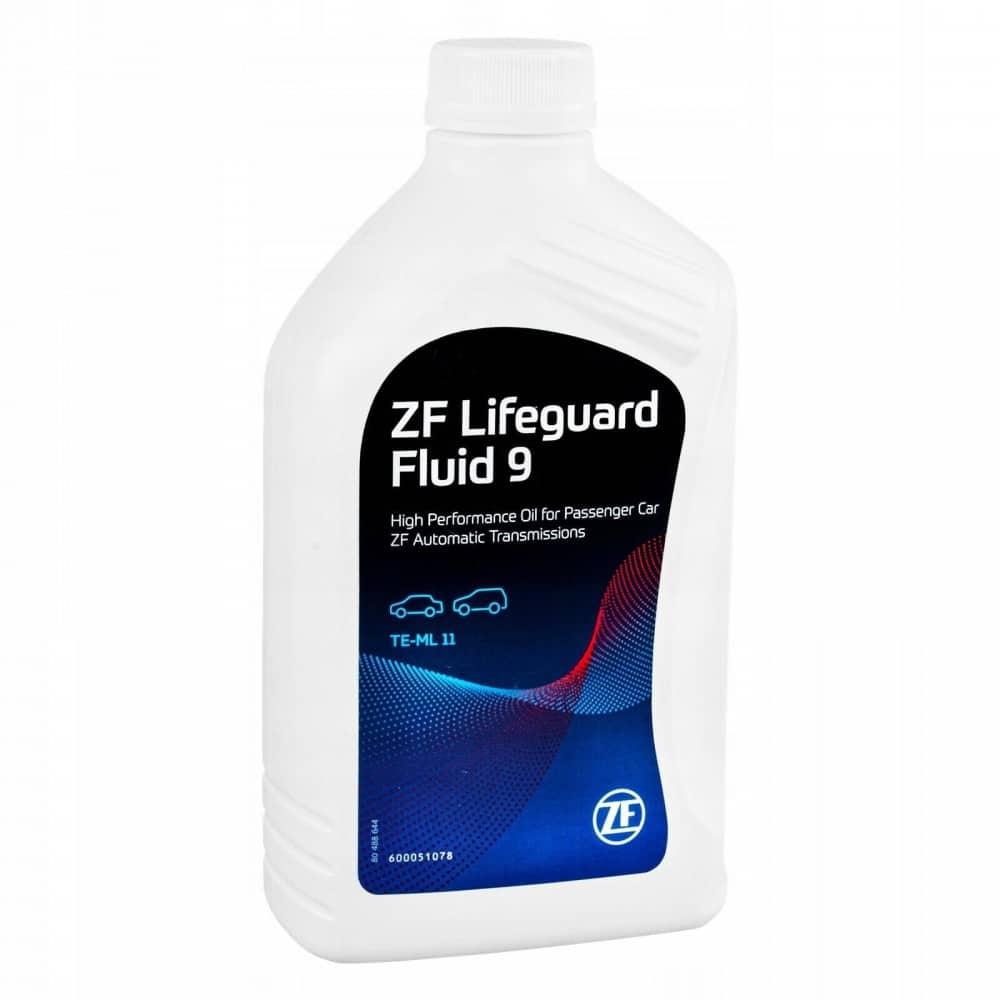 Since Honda/Acura ATF Type 3.1 is essentially ZF Lifeguard 9 repackaged for Honda/Acura vehicles, this fluid is naturally the closest match.
It offers the same optimal frictional properties and excellent protection against wear, delivering the performance and protection that your transmission needs.
Valvoline MaxLife Multi-Vehicle Automatic Transmission Fluid
Sale
Valvoline Multi-Vehicle (ATF) Full Synthetic Automatic Transmission Fluid 1 GA
FOR USE IN 95% of ATF VEHICLES INCLUDING MOST CVTs in operation with US registered light duty applications
HIGH PERFORMANCE CONDITIONING AGENTS prolong seal elasticity to prevent leaks
IMPROVE DURABILITY & TRANSMISSION LIFE with anti-wear technology to avoid costly repairs
ENHANCED HIGH & LOW TEMP PERFORMANCE supports transmission fluid in all weather situations
Valvoline is a respected name in automotive fluids, and their MaxLife Multi-Vehicle ATF is a top-quality, fully synthetic fluid. Not only is it recommended for both Honda/Acura ATF Type 3.1 and ZF Lifeguard 9, but its unique formulation also ensures high performance, excellent heat resistance, and extended fluid life.
Royal Purple Max ATF
Sale
Royal Purple is known for its high-performance, synthetic automotive fluids, and their Max ATF is no exception. Compatible with ATF Type 3.1, this fluid offers superior wear protection and delivers exceptional performance across a wide range of temperatures.
RAVENOL J1D2113 ATF
RAVENOL J1D2113 ATF (Automatic Transmission Fluid) – 8 HP 8-Speed & 6-Speed Compatible with Replacement for ZF Transmissions (1 Liter)
Please see Product Description regarding the California Proposition 65 Warning
Controlled friction properties equal smooth and efficient shifting over the fluid's life, high viscosity index assures proper lubrication in severe hot and protection in cold weather; good protection against foam formation with excellent cooling capacity
Excellent lubricating ability for the transmission even at low temperatures, provides a high, stable viscosity index, and good oxidation stability along with excellent protection against corrosion and foam formation
Excellent anti-wear, corrosion resistance, oxidation, and thermal stability
While each of these alternatives can serve as a reliable Honda ATF Type 3.1 substitute, it's always recommended to consult the fluid specifications or a trusted mechanic before making a switch. Each vehicle is unique, and finding the perfect fit can make a world of difference in the performance and lifespan of your transmission.
Choosing the Right ATF
When it comes to choosing the right automatic transmission fluid for your vehicle, several factors come into play. While we've already identified some potential equivalents to Honda/Acura ATF Type 3.1, it's important to remember that not all vehicles or driving conditions are the same.
First and foremost, you should always consider the recommendations provided by the vehicle manufacturer. These recommendations are based on extensive testing and should be your first point of reference.
Secondly, consider the driving conditions your vehicle is regularly exposed to. If you regularly drive in extreme temperatures, either hot or cold, you may need a transmission fluid that excels under these conditions. Similarly, if your vehicle is used for towing or other heavy-duty applications, a fluid that provides superior protection against wear may be the better choice.
Finally, consider the age and condition of your vehicle. Older vehicles may benefit from transmission fluids that have added detergents or conditioners that help to rejuvenate seals and reduce leaks.
Despite all these considerations, the sheer number of transmission fluids on the market can make the selection process overwhelming. This is where the guidance of a trusted mechanic can be invaluable. A professional with experience in your specific vehicle make and model can provide insights that are tailored to your vehicle's unique needs.
Remember, while finding an equivalent to ATF Type 3.1 might save you money or be more easily accessible, the health of your vehicle's transmission should not be compromised. Always consult with a trusted mechanic or the vehicle manufacturer before making any changes to your vehicle's transmission fluid.
Conclusion
In our journey to understand Honda/Acura ATF Type 3.1 and its potential equivalents, we've delved into what this transmission fluid is, its specific applications, and the factors to consider when selecting an equivalent. We've discovered that ZF Lifeguard 9, Valvoline MaxLife Multi-Vehicle Automatic Transmission Fluid, and Royal Purple Max ATF stand out as solid alternatives, each offering its own benefits while fulfilling similar roles to ATF Type 3.1.
ZF Lifeguard 9, essentially ATF Type 3.1 under a different brand, provides an almost identical performance. Valvoline MaxLife offers excellent heat resistance and longevity, while Royal Purple Max ATF shines with its superior wear protection and wide-range temperature performance.
However, it's critical to remember that choosing the right ATF isn't a one-size-fits-all situation. Your vehicle's specific needs, the conditions you drive in, and the expert advice from your trusted mechanic or vehicle manufacturer should all play a vital role in your decision.
In the end, it's all about ensuring the optimal performance and longevity of your vehicle's transmission. While finding an equivalent to ATF Type 3.1 can provide more options, never compromise on the quality of the fluid you put into your vehicle. As we often say in the world of auto mechanics, the health of your vehicle is a direct reflection of the care you put into it. Drive safe, and take care of your ride.
The information provided in this article is for general informational purposes only. The author and publisher make no representations or warranties of any kind, express or implied, regarding the accuracy, adequacy, validity, reliability, availability, or completeness of any information presented. The reader is advised to consult a qualified professional, such as a mechanic or dealership, before making any decisions related to their vehicle's engine oil or maintenance.
Last update on 2023-09-26 / Affiliate links / Images from Amazon Product Advertising API