Posts at this category "Mazda Engines"
Dan Hoffman 24 December 2018 Views:
Comments Off

on 13B Engine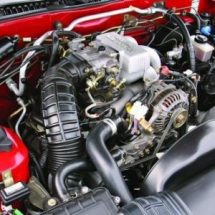 Mazda 13B, also named Mazda Wankel Engine, is a 1.3 L (1308 cc) motor, manufactured for more than 30 years and employed for many brand's vehicles, including celebrated sports car RX-7. Having much in common with 12A engine and looking like its elongated modification, this one also keeps a two-rotor construction without any changes in rotors' radius, which remained the same since the manufacture of 10A. Rotors are 80 mm (3.1 inches) thick. Primary versions of 13B featured carbureted fuel...