Posts at this category "Hyundai engine"
Dan Hoffman 22 September 2016 Views:
Comments Off

on G4GC Engine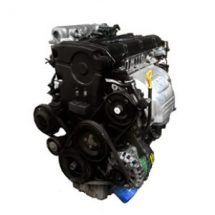 G4GC 2.0 Engine The Hyundai G4GC engine is used to install Kia Cerato, Kia Sportage, Hyundai Elantra, Kia Ceed, Kia Spectra, Hyundai Tucson, Hyundai Sonata EF, Hyundai i30, Hyundai Coupe, Hyundai Trajet, Kia Carens. The engine is equipped with the CVVT timing system. The engine is reliable and unpretentious, has a high resource of more than 300 thousand km. The G4GC is the oldest model of the Beta II family. Four-stroke four-cylinder petrol with electronic control system of fuel injection and...