Posts at this category "Mitsubishi engine"
Writer 21 October 2016 Views: 110
Comments Off

on Mitsubishi 4G64 engine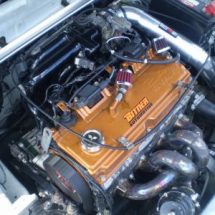 Mitsubishi 4G64 2.4 Engine The Mitsubishi Sirius engine (this family, in addition to our 64th, included: 4G63T, 4G61, 4G62, 4G63, 4G67, 4G69, 4D65 and 4D68) with a displacement of 2.4 liters has been designed on the basis of the two-liter 4G63 and the 4G54 came to replace. The height of the cast-iron cylinder block of the 4G63 was increased from 284 mm to 290 mm, installed with the crankshaft stroke of 100 mm (was 88 mm) diameter cylinders wasted to 86.5 mm (was 85 mm), the balance shafts...
Writer 14 September 2016 Views: 114
1 comment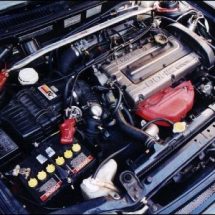 Mitsubishi 4G63 2.0 L engine The most famous, popular and iconic representative of a Mitsubishi Sirius 4G6 series (in the family entered 4G63T, 4G61, 4G62, 4G64, 4G67, 4G69, 4D65 and 4D68) appeared in 1981 and replaced the past inline four-cylinder engine 4G52. It is based on a cast-iron cylinder block with two balancing shafts, covered with a simple single-shaft cylinder head with valves 8, which was later replaced by a more modern 16 valve SOHC with the same configuration, and has been...