Posts with tag "Volkswagen"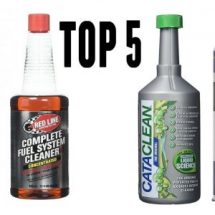 In internal combustion motors, air and fuel mix up, emitting exhaust gases. These gases are extremely toxic and could be harmful pollutants if they got to the atmosphere. Exactly to prevent that, catalytic converters were created. They decrease the level of gases toxicity before they leave the tailpipe. It happens because of the specific chemical reaction, ensuring the process when the converter metals contact with gases. But having served for some period, carbon buildup blocks the catalytic...
Dan Hoffman 9 January 2019 Views:
Comments Off

on 1.8 TSI EA888 Engine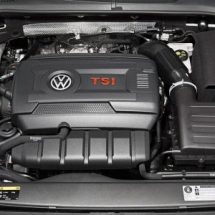 1.8 TSI/TFSI EA888 motor was first manufactured by Audi AG in 2007. EA888 1.8 TSI plus 2.0 TSI were constructed as alternatives to 1.8 and 2.0L motors from EA113 lineup. Being a 4-cylinder gasoline engine featuring turbocharger and direct fuel injection, this motor was modernized three times. So, let's find out a bit more about its variations. VW 1.8 Engine Specs Manufacturer Volkswagen AG Production years 2007-present day Cylinder block material Cast Iron Cylinder head...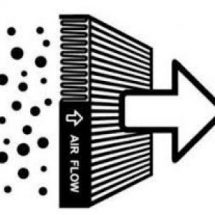 Cabin air filters are a significant detail of every car because they deal with cleaning of air in the car. Today, above 90% of automobiles are supplied with air filters, seizing dust, pollen, dangerous gases plus other pollutants, which enter the automobile via ventilation and air-conditioning systems. Filters provide you with fresh and clean air in the cabin along...
Dan Hoffman 27 December 2018 Views:
Comments Off

on VR6 Engine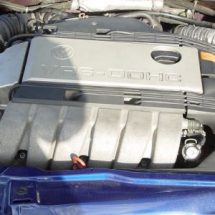 VR6 and subsequently VR5 are internal combustion engines, first released in 1991. They are known for narrow-angle (10.5 or 15 degrees) V shape. Having 6 cylinders, VR cylinder block contains 2 cylinder banks (left 1-3-5 and right 2-4-6), covered by sole cylinder head cover. R32 is a famous representative of EA390 series. This VR6 3.2L naturally aspirated gasoline motor was employed for Volkswagen Golf R32 mk4/5 in addition to being a part of some other Volkswagen and Audi automobiles. Motor...
Dan Hoffman 5 October 2016 Views:
Comments Off

on EA111 Engine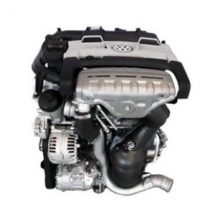 A series of small-EA111 turbo engine (1.2 TSI, 1.4 TSI) became widespread in 2005, thanks to the popular Golf 5 and Jetta sedan models. The main and initially the only engine was the 1.4 TSI in its various modifications, which was intended to replace the 2.0-liter atmospheric. At the heart of the power unit is a cast-iron cylinder block, covered with aluminum 16 valve head with two camshafts with hydraulic lifters, a phase shifter on the intake shaft and direct injection. The drive timing chain...
Dan Hoffman 22 September 2016 Views:
Comments Off

on EA113 Engine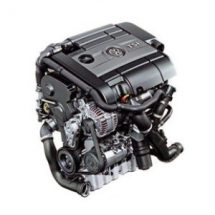 The EA113 engine series began to be established on cars of VAG concern in 2004 year. This series has been developed by engineers who have taken as the basis the 2.0 FSI engine with direct injection of the fuel. The most important difference is the presence of the turbo. Also on the turbocharged engine cylinder block is made of cast iron rather than aluminum alloy, as at atmospheric. Also in the construction of the internal combustion of TFSI engine apply: Improved balancing mechanism (two...