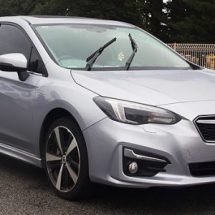 It's easy to forget the importance of regular vehicle maintenance, but changing the oil is one of the simplest, most essential ways to enhance your Subaru vehicle's performance and increase its lifespan. While the general recommendation is that you should change your oil every 3,000 miles, newer vehicles can keep the oil churning for 5,000 to 7,000 miles. 1992 1993 1994 1995 1996 1997 1998 1999 2000 2001 Subaru Impreza oil capacity and oil change interval Engine Oil capacity /...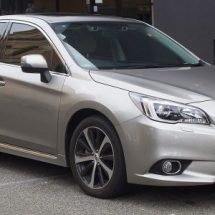 Most Subarus have the oil type printed on the oil cap – it will likely be 5W-20, 5W-30, 5W-40, 10W-30 or 10W-40. If it isn't printed on the oil cap, check your owners manual for the exact type before adding new oil. We recommend wearing safety glasses whenever you are working under your Legacy. You never know what could be dripping down from the engine, battery acid, engine coolant, brake fluid, etc. All of these fluids are extremely harmful to your eyes and skin so it is important...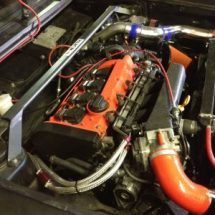 If you notice that your automobile fails to function steadily and run smoothly or your vehicle starts to consume more fuel plus you witness a backfire, it's the right time to inspect the ignition coils. These pieces deal with taking power from the generator and delivering it to the spark plugs. In such a way, they ensure fuel ignition to make the automobile run fast and smooth. If you see that your automobile suffers from ignition coil malfunction, it's advisable to acquire a fresh ignition...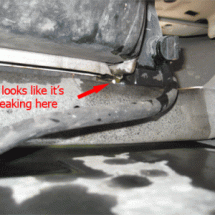 Radiator is a traditional element of automobile cooling system as well as home heating system, which can be applied differently depending on where it's used. Car radiator serves for engine cooling, transmitting motor's heat through the water. It provokes water heating and, consequently, heats up air, entering the cabin. Home radiators function very similar by...
Dan Hoffman 5 March 2018 Views:
Comments Off

on FB20 Engine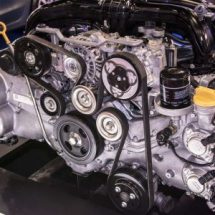 FB20 is a third-generation 2.0L flat-four engine, first released in 2010. It was constructed as a substitute to EJ motors. Though FB20 seems to be alike to EJ, it features a great number of differences. It features a restyled aluminum cylinder block with diminished piston bore. Growth of piston stroke helped to preserve the same offset, but increased torque at low revs.  In order to make the motor exterior look like EJ, Subaru used asymmetrical connecting rods. FB20 keeps cylinder heads with...
Dan Hoffman 5 March 2018 Views:
Comments Off

on FB25 Engine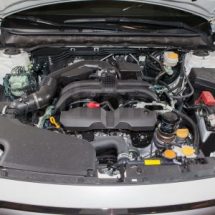 FB25 are a new-generation engine by Subaru brand, first produced in 2010. It is a 2.5L non-turbo boxer 4-cylinder motor, meant to substitute EJ25 in Subaru Legacy and Forester. Being a more powerful modification of FB20, this motor features a great number of new technologies and innovations. It has aluminum cylinder block and identical stroke, but 94 bore cast iron sleeves contribute to greater displacement. Cylinder walls are 3.5 mm thick. To decrease friction inside the block and lessen...
Dan Hoffman 5 March 2018 Views:
Comments Off

on FA20 Engine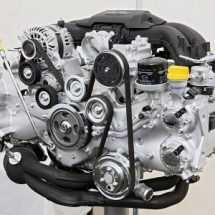 2.0L FA20 motor is a common venture of Subaru and Toyota (4U-GSE). FA20 was employed for Subaru BRZ coupe car while Toyota utilized 4U-GSE for Toyota 86 and Scion FR-S. This motor is built on a framework of FB20. It features an absolutely restyled bottom. Fresh crankshaft, rods and pistons were employed. The motor has a square shape, having identical bore and stroke sizes and reaching 1:1 bore/stroke proportions. In comparison with FB20, compression index is bigger and equals to 12.5:1. Intake...
Dan Hoffman 17 February 2017 Views:
Comments Off

on EJ22 Engine
Subaru EJ22 engine was released in 1990, and firstly placed in Impreza and Legacy models. Later, it was applicated on the Outback. During its existence, this engine has gone through many upgrades that were designed not only to increase the power but also on the efficiency and reliability. One of the major engine modifications that the pistons were coated with molybdenum. This reduced friction, and reduced susceptibility to scuffing. Subaru EJ22 engine...
Dan Hoffman 13 October 2016 Views:
Comments Off

on EJ25 Engine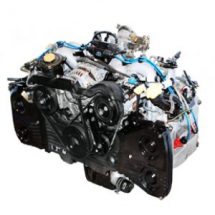 Subaru EJ25 engine The largest member of the EJ family was released in 1995 and carried the designation EJ25, and this engine is widely used in all major car models. The EJ25 Subaru engine used the same aluminum cylinder block with cast iron liners dry, which is applied in EJ20, but the diameter of the cylinder was raised from 92 mm to 99.5 mm, height remains the same (201 mm). The crankshaft was installed with 79 mm piston stroke, instead of 75 mm per 2 liter counterparts. The length of the...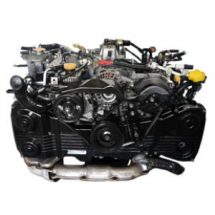 Subaru launched the production of EJ engines in 1989 and 2.0L EJ20 was the debut one of the series. It was created as an alternative to EA82 1.8L motor and soon, it turned into the main engine for all Subaru vehicles. Like its predecessor, EJ20 is a 4-cylinder opposed gasoline motor. It features aluminum cylinder block with dry cast iron sleeves. EJ20E is the most famous engine of the range. It's naturally aspirated and features two SOHC cylinder heads with 4 valves per cylinder. Size of...
Dan Hoffman 23 September 2016 Views:
Comments Off

on EZ30 Engine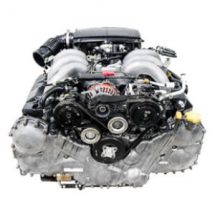 This 3-liter engine was put into production in 1999 and was a successor of EG33 engine. At the time of its production, EZ30 was the flagman engine in the lineup and was installed on the biggest cars. This motor has been designed completely from scratch, he used an aluminum cylinder block height of 202 mm, with cast iron sleeves 2 mm thick. Inside was mounted crankshaft with stroke of 80 mm, crank length is 131.5 mm, the diameter of the piston 89.2 mm, height 30.3 mm, the compression ratio is...