Writer 15 February 2019 Views: 3
Comments Off

on Best mufflers for deep sound and performance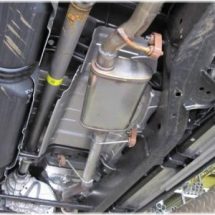 Mufflers are often considered as the main tools for making your automobile sound quieter. And if it's your main purpose, you will find a wide range of appropriate mufflers for sale. They are available in many designs and can suit any budget. Nevertheless, mufflers can be used for some other goals as well. Thus, the one may assist you in making your automobile sound different from other automobiles on the road. Many drivers, who are obsessed with tuning, want their cars to generate the right...
Writer 14 January 2019 Views: 32
Comments Off

on VG30DETT Engine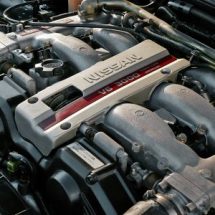 VG30DETT is a 3.0-liter V6 motor. Being for sale in the United States between 1990 and 1996, it was applied for Nissan 300ZX Twin Turbo for the American market and Nissan Fairlady Z in Japan (till 2000). Though 300ZX automobile could be also equipped with VG30DE motor, VG30DETT became the most widespread choice thanks to twin turbochargers. Engine Manufacture Its name can tell a lot about this motor as Nissan opts for engine's name utilizing expository code of letters and numbers. For...
Writer 7 January 2019 Views: 41
Comments Off

on 10 Best Cabin Air Filters in 2019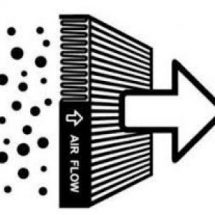 Cabin air filters are a significant detail of every car because they deal with cleaning of air in the car. Today, above 90% of automobiles are supplied with air filters, seizing dust, pollen, dangerous gases plus other pollutants, which enter the automobile via ventilation and air-conditioning systems. Filters provide you with fresh and clean air in the cabin along with avoiding seasonal allergies, which are provoked by pollen, going inside the car. Thus, your car journey becomes more secure...
Writer 5 January 2019 Views: 12
Comments Off

on VQ37VHR Engine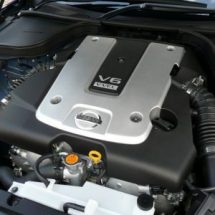 Nissan VQ engines, successors of VE and VG motors, were first released in 1994, but they still remain among the most reliable and powerful motors, constantly getting to Ward's 10 Best Engines list. They are V6 motors with the capacity ranging from 2.0 to 4.0L and featuring aluminum block and heads. Being constantly updated, engines keep modernized variable timing system and direct fuel injection. But let's take a closer look at VQ37VHR, a motor employed for celebrated Nissan 370Z...
Writer 4 January 2019 Views: 53
Comments Off

on 5 Best Car Door Assist Handle in 2019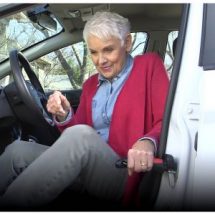 Elderly people and those, who take care of them, know that sometimes getting in and out of car can turn into a real challenge due to feeble muscles and aching bones. As a result, it may take a while to get into a car and leave it even if some help is provided. Moreover, people with disabilities often face identical problems. However, we are confident that senior age or any disability isn't the reason to refrain from trips in cars. Moreover, car journeys can be much easier and more comfortable...
Writer 3 January 2019 Views: 19
Comments Off

on SD25 Engine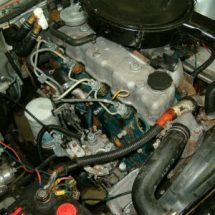 SD25, a variation of Nissan SD engines, is a 2.5L (2.488 cc) inline-4 diesel motor with water cooling. Having compression index of 20.7 and 21.4 for Datsun and Nissan (non-California) and 21.9 for these vehicles within California standards, motor's output is 70 hp (71 PS, 52 kW) at 4,000 rpm. SD25 is the largest motor from the 4-cylinder SD range with 5 main bearing crankshaft and modernized rear main seal, constructed primarily for Nissan 720 (1983-1986) and Nissan D21 (1986-1988) vehicles....
Writer 28 December 2018 Views: 22
Comments Off

on KA24DE Engine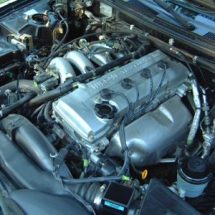 Manufacture of KA24, an alternative to Z24, was launched in 1988. Its first modification, KA24E, is a four-cylinder inline engine with cast-iron cylinder block, having cylinder diameter of 89 millimeters. Forged crankshaft features piston stroke of 96 millimeters plus forged connecting rods of 165 millimeters. It gained aluminum cylinder head featuring single overhead camshaft plus 2 intake and 1 exhaust valves for each cylinder. Diameter of intake valves is 34 millimeters plus exhaust valves...
Writer 21 December 2018 Views: 37
Comments Off

on RB26DETT Engine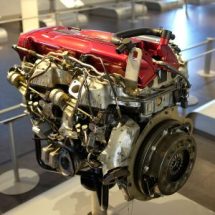 RB26DETT is a famous Nissan motor, production of which was launched in 1989. Initially, it was designed for Nissan Skyline GT-R R32, but was also applied for Nissan 300ZX and 350Z, Ford Mustang, Infiniti G35 and some other automobiles. Unlike RB25DET, this engine utilizes cylinder block with no oil port. It features crankshaft with piston stroke of 73.7 mm, similar rods to the ones applied for RB25DET NEO, 1mm lower pistons and compression index of 8.5. Aluminum head covers cylinder block with...
Writer 21 December 2018 Views: 17
Comments Off

on CA18DET Engine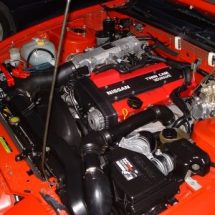 CA18DE is a 1.8L (1,809 cubic centimeters, 110.39 cubic inches) inline-4, 4-cycle gasoline motor of Nissan CA series, manufactured in 1987-1989. CA18DE features DOHC system with 4 valves for each cylinder, block of cast iron, aluminum cylinder head plus well-balanced 5-bearing crankshaft. Motor keeps Multiport Fuel Injection system. It owns cylinder block of cast iron 204.8 millimeters (8.06 inches) wide, a monoblock with specific casting texture, with a 5-bearing support system. Having...
Writer 20 December 2018 Views: 15
Comments Off

on SR20DET Engine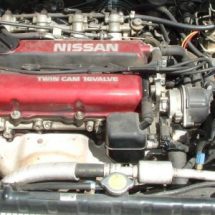 SR20, a celebrated Nissan motor, was first released in 1989 as an alternative to cast-iron CA20. Initially, it was employed for Nissan Bluebird automobile. SR20DE, a well-known motor of the lineup, has a square shape with identical piston stroke and cylinder width of 86 mm. Motor keeps aluminum cylinder block containing dry cast iron sleeves. Rods have length of 136.3 mm. Cylinder head consists of 2 camshafts with four valves per each cylinder. Having multi point fuel injection system, motor...
Writer 20 December 2018 Views: 13
Comments Off

on VQ35HR Engine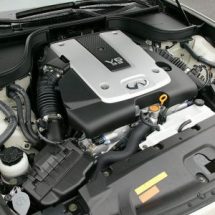 In 2006, a new version of VQ-series motors, 3.5L VQ35HR engine, was presented. It's employed for rear drive Nissan and Infinity automobiles. 80% of old Nissan VQ35DE motor details were subjected to major restyling and updates to make a new motor more durable at high rpm. Engineers consolidated aluminum cylinder block and made it higher by 8.4 mm. As a result, longer connecting rods were utilized (152.2 mm). Compression index was raised due to usage of more lightweight pistons made of...
Writer 22 August 2017 Views: 94
Comments Off

on VQ35DE Engine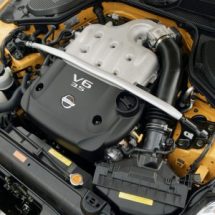 The VQ35 engine is considered to be one of the most mass-produced engines of Nissan. This engine has received more than one award, as  "the best engine of the year." VQ35 replaced the VQ30DE, which belonged to the first generation of VQ engines. This new engine, 3.5 liters in the most common version has a capacity of 280 forces. It should be added that in its (second) generation VQ35 had versions with a capacity of 230-250 forces, and in the third – 260-300. The versions of...
Writer 3 October 2016 Views: 99
Comments Off

on VQ30DE Engine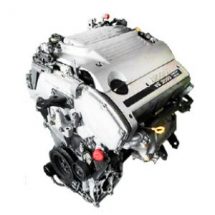 VQ30DE engine has it's own place in the book of records as the best engine. He fell into the list of the ten best engines for six years. From 1995 to 2001. That's a top result for any engine. 3.0 VQ engine series was first introduced in the United States in 1995 on Nissan Maxima and the 1996 Infiniti I30. Special features of it are the finest engine processing camshafts and crankshafts, the presence of digital knock control system, and a new engine cooling system. The engine...
Writer 29 September 2016 Views: 196
Comments Off

on QR25DE Engine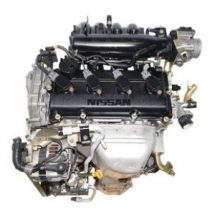 The QR25DE is a 2.5 L (2488 cc) variant of QR20D engine built with cast steel connecting rods, a steel timing chain, counter-rotating balance shafts, and an aluminum intake manifold. The engine bore is 89 mm with a stroke of 100 mm and a compression ratio ranging from 9.5:1 to 10.5:1 depending on the vehicle. 2007+ QR25DE The revised QR25DE found in the 2007+ Sentra, Altima, Rogue, etc. has a number of improvements over the older QR25DE. These include: A simpler, larger diameter single path...