Posts with tag "Mitsubishi"
Dan Hoffman 27 December 2018 Views:
Comments Off

on 4B11 Engine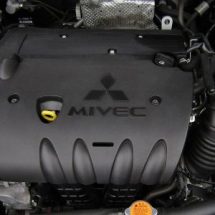 4B11 is a 2.0L motor, released in 2007 as an alternative to legendary 4G63 owing to stricter emission demands. Having naturally aspirated and turbocharged modifications, it was applied for Mitsubishi Lancer and EVO X cars. As a result, 4B11 turns out to be an aluminum motor featuring modern electronics, used in latest 4G6 versions. Gaining aluminum cylinder block with both bore and stroke of 86 millimeters, 4B11 is a steady and free-revving motor. Balance shafts were eliminated. 16V aluminum...
Dan Hoffman 21 October 2016 Views:
Comments Off

on 4G64 Engine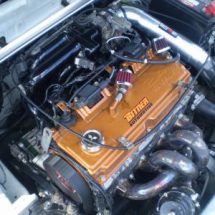 Mitsubishi Motors Corporation (MMC) is a Japanese car manufacturer, which is a division of the Mitsubishi Group, the biggest group of the Japanese multinational companies. Since 2016, MMC pertains to Nissan, which is a member of the Renault-Nissan-Mitsubishi Alliance. Mitsubishi Motors is known for its compact power units, in-line three, 4-cylinder and V6 engines. However, 4-cylinder gasoline engines remain the most widespread among the company's product range. For instance, the 4G63...
Dan Hoffman 14 September 2016 Views:
1 comment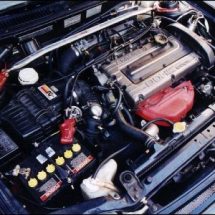 The 4G63 motor is one of the Mitsubishi Sirius 4G6 range. The manufacture of this 2.0 L 4-cylinder naturally aspirated gasoline engine started in 1980. Besides, it has a version with a turbocharger, the 4G63T. 4G63 is built on the framework of G63B, an 8V motor with SOHC carburetor, employed for several Mitsubishi automobiles till 1988. 4G63 was featured in a great amount of cars, including Mitsubishi, Hyundai, Plymouth, Dodge and Eagle. Moreover, the motor was updated several times and some...