Dan Hoffman 11 January 2019 Views: 23
Comments Off

on D16 Engine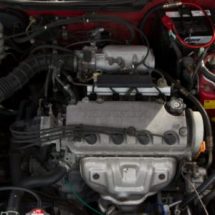 In 1986, Honda decided to expand its D series by creating D16A, a motor with greater capacity. It was built on the framework of 1.5L D15A featuring aluminum cylinder block and block height of 212 mm. The motor kept stroke camshaft of 90 mm, connecting rods of 137 mm plus pistons of 75 mm with 30 mm height. By increasing piston stroke, engineers coped with the task of getting a motor with 1.6L capacity. The cylinder block's top gained a double overhead camshaft with 16 valves. Diameter of the...
Dan Hoffman 10 January 2019 Views: 10
Comments Off

on D15B Engine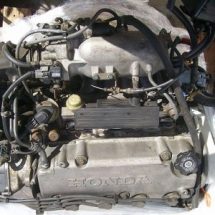 In 1984, Honda launched the manufacture of D15A motor, the debut engine from the D-series, for its CRX automobile. Having the block height of 207 mm, this 1.5L engine featured aluminum cylinder block and cast iron sleeves. Its other characteristics comprised stroke crankshaft of 85.5 mm, pistons of 74 mm and connecting rods of 134 mm. Cylinder block contained single overhead camshaft without VTEC variable valve timing with three valves for each cylinder. The further motor versions included a...