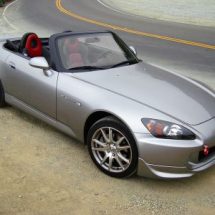 Please take good care of your S2000, keep it by your side for long and enjoy it from the bottom of your heart. And share the quality and legacy of the S2000 with many friends so that the legend of the S2000 will continue for long. 1999 2000 2001 2002 2003 Honda S2000 oil capacity and oil change intervals Engine Oil capacity / Filter capacity Recommended oil type Oil change interval F20C1 S2000 (AP1) 4.8 L 5.07 US Quarts / Filter: 0.3 L 0.32 US...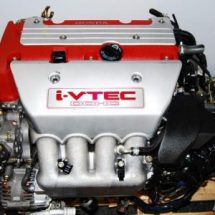 Honda initiated the production of K-series, 4-cylinder 4-cycle motors, in 2001. Keeping dual overhead camshaft valvetrains, they reach lower attrition thanks to roller rockers. K-series motors employ coil-on-plug ignition system without distributor but featuring a coil for every spark plug. Refraining from application of classic ignition timing system with distributor, these motors feature a computer-controlled system, allowing the ECU to regulate ignition timings depending on sensor inputs....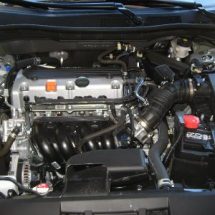 Not everyone knows that by changing your engine oil, you have a chance to enhance your motor's fuel efficiency by about 2%. It seems to be a trifle, but if 1/3 of American car owners reduced their fuel use by 2%, about 1 billion gallons of gasoline would be saved, contributing to lower carbon dioxide emissions by 8 million tons. It's identical to taking 1.5 million automobiles off the road. Actually, the quality of oil has a direct impact on your automobile's performance plus lifespan....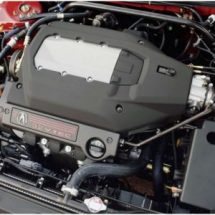 Honda J-series is the 4th generation of V6 gasoline motors, production of which was initiated in 1996, following the C-line with its 3 different modifications. Being constructed by the brand's American engineers, these motors were manufactured at Anna, Ohio and Lincoln plants in Alabama. While C motors were 90° V6, these ones are 60°, being built for transverse mounting. Newer motors are more compact than their foregoers, featuring smaller bore spacing (98 mm/3.86 inches), shorter rods plus...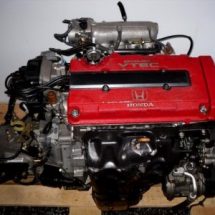 Honda B-series, first presented in 1988, are inline 4-cylinder automotive motors with dual overhead camshafts. They were for sale contemporaneously with economical D-line motors, featuring single overhead camshaft, but B-lineup had better performance thanks to double overhead camshafts and the brand's VTEC system, which was applied for the first time. Along with letter B, the names of these motors denote engine's displacement and have one more letter. The American versions also keep one...
Dan Hoffman 11 January 2019 Views:
Comments Off

on D16 Engine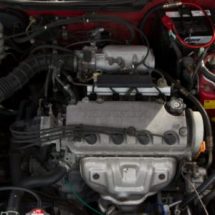 In 1986, Honda decided to expand its D series by creating D16A, a motor with greater capacity. It was built on the framework of 1.5L D15A featuring aluminum cylinder block and block height of 212 mm. The motor kept stroke camshaft of 90 mm, connecting rods of 137 mm plus pistons of 75 mm with 30 mm height. By increasing piston stroke, engineers coped with the task of getting a motor with 1.6L capacity. The cylinder block's top gained a double overhead camshaft with 16 valves. Diameter of the...
Dan Hoffman 10 January 2019 Views:
Comments Off

on D15B Engine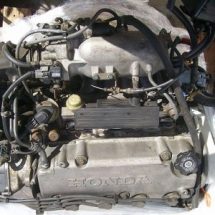 In 1984, Honda launched the manufacture of D15A motor, the debut engine from the D-series, for its CRX automobile. Having the block height of 207 mm, this 1.5L engine featured aluminum cylinder block and cast iron sleeves. Its other characteristics comprised stroke crankshaft of 85.5 mm, pistons of 74 mm and connecting rods of 134 mm. Cylinder block contained single overhead camshaft without VTEC variable valve timing with three valves for each cylinder. The further motor versions included a...