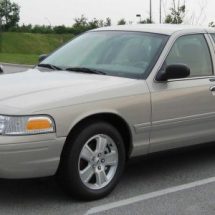 Owners of other vehicles equipped with the Ford Modular 4.6L V8 engine such as the Lincoln Town Car, Mercury Grand Marquis, Thunderbird, Mercury Cougar, F-150, Expedition, Explorer, Mustang, Rover 75, MG ZT-T, and MV-1 may also find these DIY oil change instructions to be helpful. The items needed to complete this procedure include a floor jack, jack stands, a 16mm socket with ratcheting wrench, a funnel, a used oil catch container, a new oil filter, and 6 quarts of SAE 5W-20 oil. 1998 1999...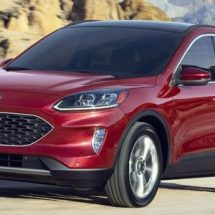 Oil is essential for your vehicle to function properly. Your engine is made of several moving parts that constantly rub against each other. After a while, this leads to them heating up and creating friction. Oil acts as a lubricant for these metal parts. It helps them to function properly without causing friction because oil was designed to disperse heat. Oil goes into your engine with a golden brown color. When it reaches the end of its life span, it looks black and sludgy and...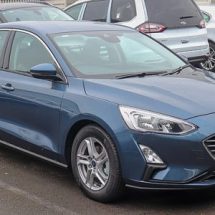 By lubricating the engine the oil is not simply keeping it running smoothly, it's protecting it and preventing damage. Ford Focus 2003 2004 2005 2006 2007 oil capacity and change intervals Engine Oil type Capacity/Filter capacity L Oil Change Intervals Focus 2.0 16V (2003 – 2004) Zetec E 5W-20, 5W-30 4.25 / 0.5 8 000 km Focus 2.0 16V (2005 – 2007) Duratec 5W-20, 5W-30 4.3 9 600 km or 6 months Focus 2.3 16V (2003 – 2004) Duratec-HE 5W-20, 5W-30 4.3 / 0.5 6 000 km or 6...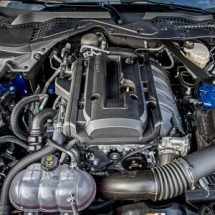 EcoBoost series are turbocharged gasoline motors with direct injection, manufactured by Ford. The debut motor of this type was a joint venture of FEV Engineering (Germany) and Mazda (Japan). Ford 2.0-liter and 2.3-liter motors are turbocharged modifications of Mazda L motors. Motors of this range were created to reach the identical efficiency with naturally aspirated motors featuring cylinders with larger capacity, but, simultaneously, reduce the fuel consumption and emissions. Basically, the...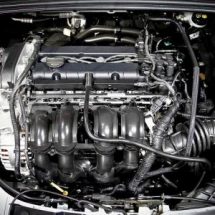 Ford 1.4 Duratec 16v 80 hp engine raised mainly on small cars (Fiesta, Fusion), but even these cars with him extremely sluggish behave, not to mention the larger Ford Focus 2, with 1.4 liters. motor he was not going. Currently, replaced by a new, more powerful 1.4-liter. The resource engine Ford Focus 1.4, according to the manufacturer, is 155 thousand. miles., but the actual service life is 200 thousand miles. Like all Ford Duratec to 1,6l (inclusive), timing belt drive, be sure to once every...
Dan Hoffman 28 July 2016 Views:
Comments Off

on Duratec 1.6 Ti-VCT 125hp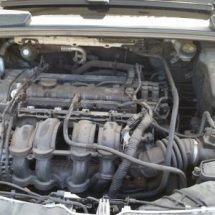 Ford Focus mkIII 1.6 125 hp Ford Focus Duratec Ti-VCT 1,6 l. 125 hp engine is the same as the Duratec Ti-VCT 1,6 105 hp with variable valve timing, but with different camshafts, modified valve timing and exhaust, earlier cut-off, here we have the power increase of 20 hp. The resource of Ford Focus 1.6 125 hp engine according to the plant is 155 thous. miles. Ford 1.6 Specs Manufacturing Bridgend Engine Production Years 2010 – nowadays Cylinder block alloy Aluminum The power...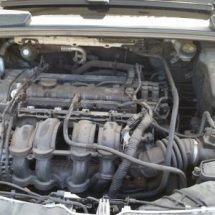 Duratec Ti VCT 1.6 105 hp Engine Specs Manufacturing Bridgend Engine Production Years 2010 – nowadays Cylinder block alloy Aluminum The power supply system Injector Configuration Row Cylinders/Valves 4/16 Piston stroke, mm (inch) 81.4 (3.20) Cylinder bore, mm (inch) 79.00 (3.11) Compression ratio 11.0 Displacement, cc. (cu. in) 1596 (97.39) Power output 105 hp / 6000 rpm Torque output 185 nm / 4000 – 4,500 rpm Fuel type 95 Gasoline Environmental...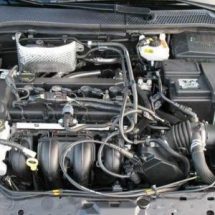 Engine Ford Duratec HE 2.0 with 145 hp by its construction is the same as 1.8 liter, but with cylinders with larger diameter (83 mm to 87.5 mm). Was developed by Japanese company Mazda MZR series model LF, used Ford in the framework of cooperation between the two companies. Comparing it with the 1.8 liter, the 2.0 on all sides of it seems less preferable. The 1.8 is more elastic, more powerful, quieter running, without flaws floating speed. Resource of Duratec engine Ford / Mazda LSB 2.0...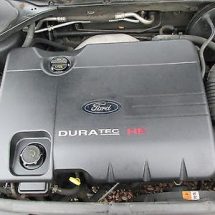 Ford Duratec HE 1,8 l 125 hp engine is also known as Mazda MZR L8, developed by the Japanese manufacturer, and is a next generation of Mazda engines «F» series. Ford originally placed it into Mondeo, but then it was upgraded, appeared intake manifold channels control system with turbulence, the system of direct ignition of the ignition coil, the electronic throttle and more. Resource of Duratec engine Ford / Mazda LSB 1.8 according to the plant is 217 000 miles., The actual service life of...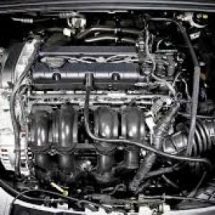 Ford Focus engine 1.6 Duratec TI VCT differs from the 1.6 100 hp by variable valve timing, intake manifold, pistons in the bore and has a different firmware. Zetec SE series itself dates back to 1995 and developed with the help of the Japanese company Yamaha whose owners can be proud of. Engine resource of Duratec TI-VCT 1.6 115 hp is up to  155 300 miles according to the manufacturer, but on the opinion of enthusiast – 200 thousand miles with no problems. Weak points are the timing...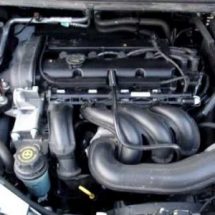 Ford Duratec 16V Sigma Engine Ford Focus Duratec 1,6 l engine issued in 1998, in 2004 was renamed Zetec in the Duratec, grew torque from 145 Nm to 150 Nm at the same engine was strangled by the environmental standard Euro-4 and has undergone other small and insignificant for ordinary owner change . Motors are the history since 1995, developed by a Japanese company Yamaha. Lifespan of the engine Ford Focus 1.6 -. 155 300 miles according to the manufacturer, according to enthusiasts – 186...