Posts with tag "Chevrolet"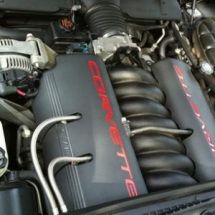 Motors of LS series, nicknamed by GM as Gen-III Small-Block, first appeared in 1997. They were available in iron-block variations for trucks while all-aluminum LS1 was applied for C5 Corvette automobile. While the company prefers to call its contemporary V8 motors Gen III and Gen IV, the real car enthusiasts, who has got excited by the high-productive motors, prefer to refer to all the engines of platform as LS. LS1 engine specs Keeping 5.7-liter displacement, LS1 is the 3rd generation of...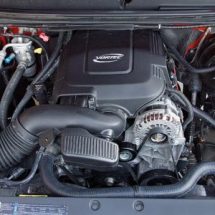 GM's 5.3L Vortec motor is built on the small block V8 framework, applied for the creation of many LS lineup motors for Chevrolet Corvette. However, the 5.3L is mainly employed for trucks and SUVs. 5.3L Vortec has minimum 9 variations, but in general, they are either Generation III or Generation IV V8 small block motors. The main difference between these motors is modifications of block construction for ensuring more efficient fuel consumption able to switch off cylinders if they aren't...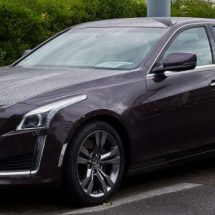 The Cadillac CTS is a luxury vehicle that comes in three body styles: sport sedan, coupe and sport wagon. The engines of all three styles require the same type of synthetic oil. Cadillac CTS 2003 2004 2005 2006 2007 oil capacity and oil change Engine Oil capacity / Filter capacity Recommended oil type Oil change interval LY9 CTS 2.6 V6 4.8 l 5.07 US Quarts / Filter: n/a 5W-30 12 months or every 10000 km or 6000 miles LP1 CTS 2.8 V6 5.7 l 6.02 US Quarts / Filter: n/a 5W-30 12 months or...
The GM oil life monitors use a few criteria, including mileage, time, and engine temperature. Generally the car hits 7,500 miles or one year has passed, the oil life will go to zero, indicating it should be changed. With the Volt, the oil reminder calendar can go up to two years before dropping to zero and prompting you to change it. Even with an extended range electric car or plug-in hybrid powered by an electric motor, I still wouldn't want to go more than a year without an oil change. The...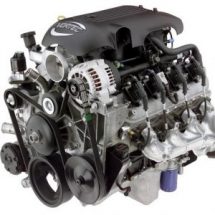 Being very alike from a mechanical point of view, GM's LS motors and Vortec ones, built on their framework, were employed for almost every brand of the company, comprising Chevrolet, Pontiac, Buick, GMC, Cadillac, Saab, Izuzu and Hummer. As both LS and Vortec motors are pretty widespread, they are treated as contemporary motors of high efficiency. Having fantastic output, these motors can be susceptible to various modifications, including turbo and superchargers, high-flow cylinder heads,...
Dan Hoffman 13 March 2019 Views:
Comments Off

on LM4 Engine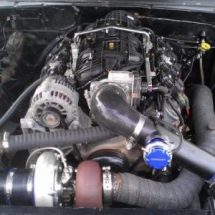 Having the capacity of 5.3 liter (325 cu in), GM/Chevrolet LM4 is a naturally aspirated V8 90° 4-stroke gasoline motor. It's a representative of Generation Three V8 truck motors with small blocks. LM4 resembles LM7 (released between 2003 and 2005), but it differs by having an aluminum block. Chevrolet LM4 (Vortec 5300) keeps V8 90° aluminum cylinder block featuring 5-bearings crankshaft, 2 aluminum heads, one cast camshaft and 2 valves per cylinder (16 in total). The motor is supplied with...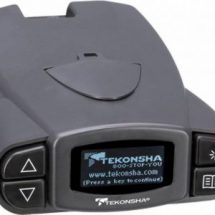 In case you often deal with trailer hauling, a brake controller is one of significant pieces, which is able to protect your automobile, trailer and life. Initially, these items were created for large trucks; however, they are suitable for smaller automobiles as well. You may wonder what this controller is. In short, it's an outer device, wired in and located on the dash of the hauling automobile. As soon as you employ brakes, this tool transmits an immediate message to the trailer's brakes...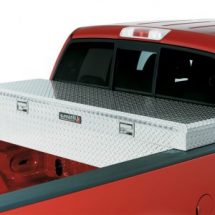 Many drivers adore pickups for their practicality and multifunctionality. However, it can be rather a big problem to store the tools for such a vehicle. If you store them in open boxes, you won't avoid much rattle during driving. Moreover, the improper storage can be dangerous. Some drivers keep all the tools directly on the back seat. However,...
Dan Hoffman 29 November 2016 Views:
Comments Off

on A16LET Engine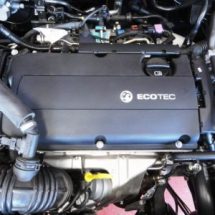 Four-cylinder internal combustion engine. Engine power is 180 hp. (132 kW) with an engine capacity of 1598 cu. sm (1.6 liters) The A16LET engine is equipped with a K03 turbocharger which can provide adequate air mass for 34+ Kgm and 240+ Hp. However the engine's internal parts cannot withstand this level of stress. In order to take advantage of the maximum reliable turbochargers air mass provision and to perform the maximum possible power it is essential to replace the engine's internal...