Posts at this category "Engines"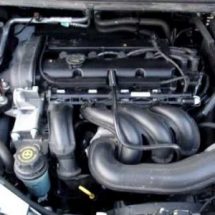 Ford Duratec 16V Sigma Engine Ford Focus Duratec 1,6 l engine issued in 1998, in 2004 was renamed Zetec in the Duratec, grew torque from 145 Nm to 150 Nm at the same engine was strangled by the environmental standard Euro-4 and has undergone other small and insignificant for ordinary owner change . Motors are the history since 1995, developed by a Japanese company Yamaha. Lifespan of the engine Ford Focus 1.6 -. 155 300 miles according to the manufacturer, according to enthusiasts – 186...
Dan Hoffman 20 April 2016 Views:
Comments Off

on S85B50 Engine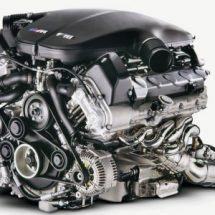 BMW S85 engine is a V-shaped 10-cylinder piston engine with two overhead camshafts (DOHC), which replaced the S62 engine and was produced from 2005 to 2010 for the M5 (E60 / E61) and M6 (E63 / E64) and Wiesmann MF5. Power unit technology is based on the Williams F1 engine. S85B50 cylinder blocks are made mainly of aluminum alloys using low pressure, except some special steels and they form an angle of 90 °. This angle is considered the best to balance the weight and reduce vibration,...
Dan Hoffman 23 June 2015 Views:
Comments Off

on 1MZ-FE Engine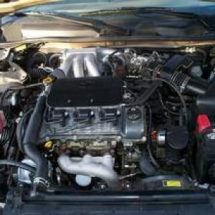 Engine 1MZ-FE – it's the middle brother in the line, its cylinder capacity is about 3.0 liters (2994 cc.). Bore and stroke of 87.5 mm and 83 mm, respectively. Power output varies from model year and the availability of variable valve timing system VVT-i and is in the range of 168-210 hp at 5200-5400 rpm and of 290-300 Nm at 4400 rpm. 1MZ-FE engine has a high fuel efficiency without high losses of power. Later, the gas distribution system of the engine 1MZ-FE complemented with VVTi...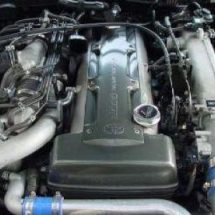 JZ-series engines were manufactured from 1990 to 2007, these engines dates back to the "second wave" of Toyota engine's manufacturing, when the first wave of the engines (and earlier years, as in this case) were replaced with less reliable. The more so that the series JZ replaced by a series of M, which I think is the most successful in the history of Toyota! Toyota 1JZ Engine Specs Manufacturer Tahara Plant Also called Toyota 1JZ Production 1990-2007 Cylinder block...
Dan Hoffman 7 March 2015 Views:
Comments Off

on N54B30 Engine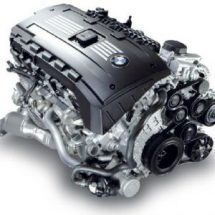 N54 is the first BMW engine with turbocharging and direct injection of the fuel under high-pressure, which is different from its predecessor's outstanding combination of performance and fuel economy. For the first time the single turbo N54 engine was introduced in 2006 along with a new coupe BMW 335i, in the future, this engine has appeared on the following models of BMW X6 3.5, BMW 535i, BMW 135i, BMW Z4 3.5 and BMW 740i. Also, it is based on the BMW 335i ALPINA company released cars...