Disclosure: we may earn a small commission from the companies mentioned in this post via affiliate links to products. This doesn't make any additional cost to you. All products are selected independently.
Ford Focus engine 1.6 Duratec TI VCT differs from the 1.6 100 hp by variable valve timing, intake manifold, pistons in the bore and has different firmware. Zetec SE series itself dates back to 1995 and developed with the help of the Japanese company Yamaha whose owners can be proud of. Engine resource of Duratec TI-VCT 1.6 115 hp is up to  155 300 miles according to the manufacturer, but on the opinion of enthusiast – 200 thousand miles with no problems.
Weak points are the timing mechanism of the engine clutch and the timing belt itself, so be sure to once in every 100 thousand miles spend money on replacement of rollers and belt. In addition, the Focus Duratec TI VCT 1.6 115 HP has no lash of backlashes of valves and periodically (every 100 thousand miles) you need to adjust these same valves, this will prompt a knock on the motor. With regards to knocks, noise, vibration, and heat, these problems described for the 1.4 engine here and completely relevant to Duratec TI VCT 115 HP.
There is a version for 5 hp weaker for the Ford Fusion and on such a large sedan, he does not pull.
The engine 1.6l 115 hp is fairly reliable and more fun than a simple 100 horsepower engine, this is the best choice for system price/performance, but fans of active driving should look towards the Duratec HE.
Duratec Ti VCT 1.6 specs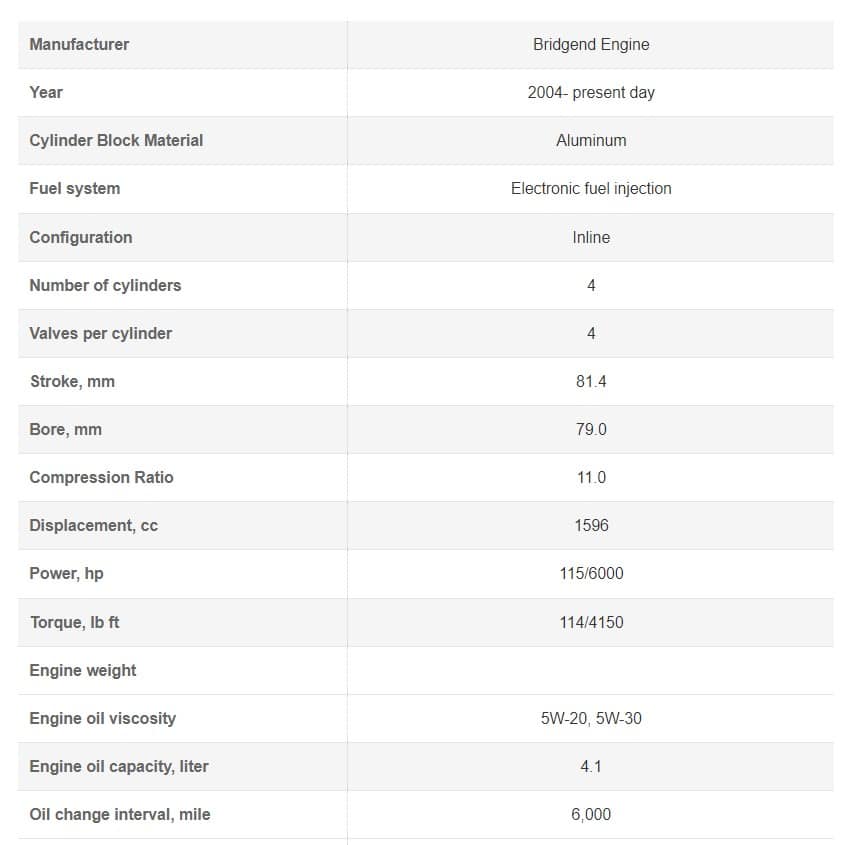 FORD DURATEC TI-VCT 16V SIGMA engine Resource
According to the manufacturer – 155 300 miles
In practice – 186 000 – 220 000 miles.
THE ENGINE IS INSTALLED IN:
Ford C-Max
Ford Focus Mk. II
Ford Mondeo Mk IV
FORD – ECOSPORT-FOCUS-FIESTA SEDAN 16V 1.6L – SIGMA I-4 DOHC TIVCT
Ford focus MK2 1.6 Ti-Vct / Drive and Top-Speed on the german Autobahn