Writer 10 April 2018 Views: 3
Comments Off

on VR38DETT Engine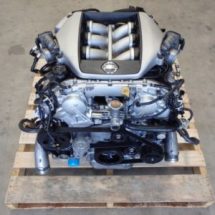 In 2007, after a short break, the famous Nissan GTZ was revived and as an engine in it, instead of the last row-six RS26DETT, a new 3.8 liter VR38DETT was used. This engine was based on a successful VQ37VHR, but the cylinder block was completely redesigned: it is still an aluminum V6 with a breakdown of 60 °, but instead of the sleeves a plasma application of a layer of low-carbon steel (0.15 mm thickness) is used. The height of the block of cylinders on the GTR is 244 mm, it has a crankshaft...
Writer 8 April 2018 Views: 1
Comments Off

on RB20DET Engine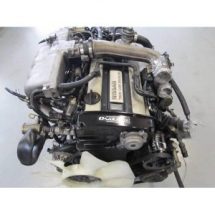 Legendary series of Nissan RB appeared in 1984 and its smallest representative, called RB20, was produced as a replacement for the old L20. The RB20E engine, namely the so-called first version, is a row-six in the cast-iron block of cylinders, with a short-cranked crankshaft. The top motor is covered with an aluminum single-shaft cylinder head with 2 valves per cylinder. Power from 115 to 130 hp, depending on the generation. In general, this version is poorly distributed and nothing interesting...
Writer 7 April 2018 Views: 4
Comments Off

on RB26DETT Engine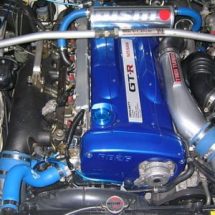 The legendary Japanese engine RB26DETT, the age-old rival of the 2JZ-GTE, was released in 1989, especially for the new, at that time, Nissan Skyline GT-R R32 car, the main purpose of which was a victory in JTC (Group A). The RB26DETT engine is a bit like the younger RB25DET, but it differs from it with a cylinder block without an oil channel, crankshaft with a stroke of 73.7 mm, its connecting rods (used on RB25DET NEO), new pistons (lower by 1 mm), compression ratio 8.5. The block is covered...
The Nissan has a mileage of 70k and the Toyota Camry has a mileage of 101k. I've read about problems with the Toyota Camry accelerating abnormally and problems with a blown head gasket on the Nissan Sentra. Both cars are selling for $4,495. The Toyota Camry also has clean title. I don't know if the Nissan has a clean title but looked not as well taken care of on the inside. Which do you think would be better to buy?
Writer 22 August 2017 Views: 49
Comments Off

on VQ35DE Engine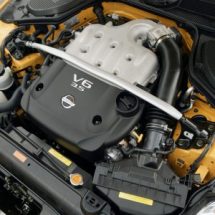 The VQ35 engine is considered to be one of the most mass-produced engines of Nissan. This engine has received more than one award, as  "the best engine of the year." VQ35 replaced the VQ30DE, which belonged to the first generation of VQ engines. This new engine, 3.5 liters in the most common version has a capacity of 280 forces. It should be added that in its (second) generation VQ35 had versions with a capacity of 230-250 forces, and in the third – 260-300. The versions of...
Writer 9 August 2017 Views: 10
Comments Off

on Nissan Navara D21 & Pathfinder 1986 – 1996 Haynes Owners Service & Repair Manual
Nissan Navara D21 & Pathfinder 1986 – 1996 Haynes Owners Service & Repair Manual covers Nissan/Datsun pickups from 1980 – 1997 & Nissan Pathfinders from 1987 – 1995. The manual covers 2WD & 4WD petrol engined models. Engines Covered: 2.0 litre "L20B" 4 cylinder SOHC 1980 onwards 2.0 litre "Z20" 4 cylinder SOHC 1984 – 1985 2.2 litre "Z22" 4 cylinder SOHC 1981 – 1983 2.4 litre "Z24" 4 cylinder SOHC 1986 onwards 2.4 litre "Z24i" 4 cylinder SOHC 8...
Writer 3 October 2016 Views: 76
Comments Off

on VQ30DE Engine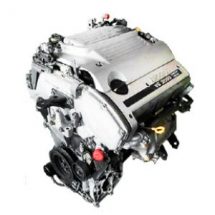 Nissan VQ30DE Engine VQ30DE engine has it's own place in the book of records as the best engine. He fell into the list of the ten best engines for six years. From 1995 to 2001. That's a top result for any engine. 3.0 VQ engine series was first introduced in the United States in 1995 on Nissan Maxima and the 1996 Infiniti I30. Special features of it are the finest engine processing camshafts and crankshafts, the presence of digital knock control system, and a new engine cooling...
Writer 29 September 2016 Views: 136
Comments Off

on QR25DE Engine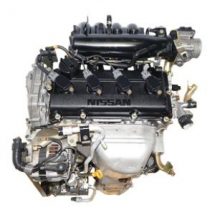 Nissan QR25DE Engine The QR25DE is a 2.5 L (2488 cc) variant of QR20D engine built with cast steel connecting rods, a steel timing chain, counter-rotating balance shafts, and an aluminum intake manifold. The engine bore is 89 mm with a stroke of 100 mm and a compression ratio ranging from 9.5:1 to 10.5:1 depending on the vehicle. Source Products from Amazon.com ...
Writer 9 August 2016 Views: 55
Comments Off

on SR20DET engine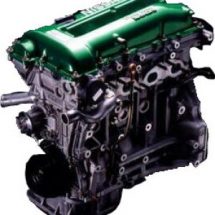 Nissan SR20DET engine This is a series of in-line, 4-cylinder engine has its origins in 1989. The new series has been developed to replace the series of engines CA (CA16, CA18, CA20) and structurally different from the latter in the following main points: All SR engines are equipped with electronic fuel injection (in the CA Series both carbureted and fuel injected engines were represented); All SR engines has head with 4 valves per cylinder; SR series are more forced, and a maximum power of...