I'm considering buying my first car soon, and I've been looking at reliable used cars (Toyota, etc.) but I've also been drawn to German brands such as BMW and Mercedes-Benz. So my question is…would a 2010 BMW 5 Series or 2010 Mercedes S-Class be a good first car? Do they have any well-known mechanical issues? Anything I might need to know? Thanks! FYI I'm aware that they might cost more to maintain, I'm just wondering if there's anything else I should kn
Writer 5 April 2017 Views: 61
Comments Off

on M54B25 Engine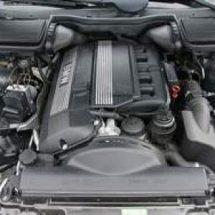 M54B25 Engine review One of the most popular engines of the M54 series is the BMW M54B25 engine. It was launched in 2000. This engine came to replace the M52B25TU engine, and differed from it, primarily with 145-mm connecting rods and light pistons. In 2003 and 2004, the M54 engine became the best engine in the category "from 2.0 to 2.5 liters". The head of the cylinder block has not changed, the Double Vanos is still used, but the long intake manifold was replaced with a new short...
Writer 2 March 2017 Views: 63
Comments Off

on M44 Engine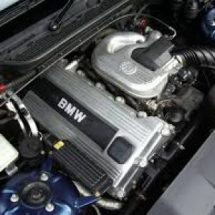 The BMW M44 is a 4-cylinder engine, which replaced the M42 engine and was produced from 1995 to 2001 at Steyr. This power unit has taken a leading position in the program of four-cylinder engines of BMW and compared to the M42, M44 has been made on the set of structural changes in the engine and the control system and the exhaust system. M44 is a powerful engine with high torque created on the basis of the M42 engine. It's concept is so that allowed the engine to comply with all legal...
Writer 14 February 2017 Views: 57
Comments Off

on N20B20 Engine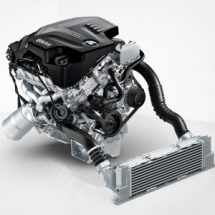 BMW N20B20 Engine The BMW N20 engine is a four-cylinder BMW engine with turbocharging and direct fuel injection, which is mounted on various BMW models with indexes 1.8i, 2.0i and 2.8i at the end of the name after 2011. This engine gradually replaced the 4-cylinder N46 and N43, and 6-cylinder N52 and N53. Efficiency of modern  engines is a common question. Using less fuel without loss of capacity is necessary, but first you need to ensure there is no residual combustion it; secondly, to reduce...
Writer 2 February 2017 Views: 46
Comments Off

on S54 Engine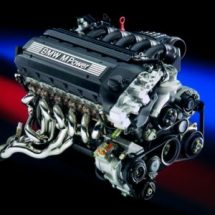 BMW S54 Engine BMW S54 Engine – much more productive and high-revving engine in comparison to BMW S52 engine. The S54 engine is based on a cast iron base. The cylinder head is cast from an aluminum alloy, but a little lighter than on the M54 series. Engine's chain is double and has rollers. The Dual Variable Valve Timing system called Double VANOS timing on intake and exhaust camshafts began to work in a wider range, which affected the more precise responsiveness of the engine at...
Writer 23 January 2017 Views: 78
Comments Off

on M52B25 Engine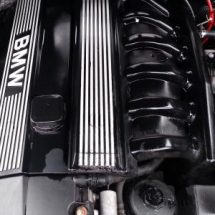 BMW M52B25 and M52TUB25 Engine Like the previous 2-liter engine, this BMW M52B25 engine is also based on the M50 engine, but unlike its predecessor, it has less horsepower (22 hp less). Produced from 1995 to 2003. M52B25 in 1998 was recognized as the best engine in the United States and established on Produced from 1995 to 2003. In 1998 the M52B25 engine was nominated as the best engine in the United States. In 2000, the engine began to be gradually replaced by a new 2.5-liter six cylinder...
Writer 29 December 2016 Views: 75
Comments Off

on M52B20 Engine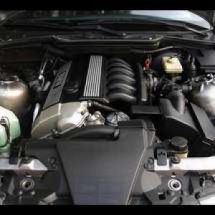 The basic version of the BMW M52 engine created on the basis of a 2-liter M50 engine and was produced from 1994 to 2003. M52B20 engine was introduced to the market in 1994. The diameter of the cylinders is equal to 80 mm and stroke of 66 mm. Engine power and torque of 150 hp at 5900 rpm and 190 Nm at 4200 rpm. The engine is installed in: 1994-1999 BMW 320i E36 1995-1999 BMW 520i E39 BMW M52TUB20 engine M52TUB20 engine is an upgraded version of the M52B20 engine. It appeared on the market in...
Writer 6 December 2016 Views: 68
Comments Off

on M50B20 Engine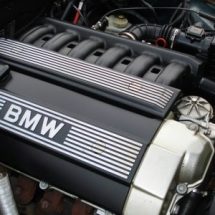 BMW M50B20 Engine BMW M50 engine – six-cylinder piston engine with two overhead camshafts, which was submitted in January 1989 on 5-Series E34, and thus replacing the previously installed 2-valve M20. A little later, this engine was installed on the BMW 3 series E36 (sedan, touring, coupe, convertible and Baur). BMW M50 engine is available in two versions, with a volume of 2.0 and 2.5 liters and produced in the Steyr factory. Until 1996, all 943,795 engines were produced. M50B20 /...
Writer 25 November 2016 Views: 47
Comments Off

on M40B18 Engine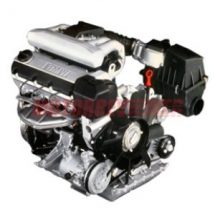 BMW 318i M40B18 engine BMW M40 engine is a four-cylinder eight-valve engine with a volume up to 1.8 liter, and  is installed on the BMW 3 Series (E30 and E36) and E34 5 Series. After extensive preliminary testing, which mainly concerned the configuration of the cylinder head and combustion chamber – the final draft of the 4-cylinder BMW M40 engine was developed. Powertrain manufacturing started in mid-1987 at the BMW plant in Steyr (Steyr) and continued until 25 April 1994. Total of...
Writer 20 November 2016 Views: 47
Comments Off

on M40B16 Engine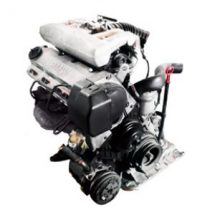 BMW 316I E36 M40B16 Engine The M40B16 is a lightweight modification of M40 1.8-liter (marking M40B18). According to some sources, this engine has a M43 code, but that is not quite correct. M40 is widely used to equip younger models of BMW E30, E36, Z3. The 1.6-liter engine firstly was combined with Bosch Motronic 1.3 on the BMW E30 316i (sedan, coupe and station wagon since 1988). Since 1991, with the DME digital engine electronics control system, less powerful version M40B16 engine was...
Writer 10 October 2016 Views: 94
Comments Off

on M43TUB19 Engine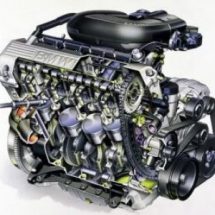 BMW M43TUB19 Engine (M43B19) BMW M43TU engine is a modernized version of the M43 engine, particularly in such parts as the operation of vibration and acoustic parameters, torque, fuel consumption. It has the same motor  specification as M43. 1.9-liter M43 engine was introduced in 1998 and is known also as M43B19. M43TUB19 Specs Manufacturer Steyr Plant Also called BMW M43TU Production 1998-2002 Cylinder block alloy Cast...
Writer 30 August 2016 Views: 86
Comments Off

on S52 Engine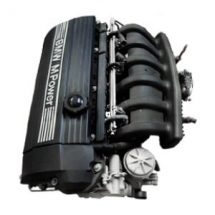 BMW S52 Engine The S52 engine — the high-performance version of the 6-cylinder engine developed on the basis of the M52 engine for the sedan, a coupe and a cabriolet of BMW M3 in E36 chassis. The engine was intended only for North America as an alternative to 3,2-liter S50B32. The power S52B32US unit was issued from 1994 to 2000, and was made in a number of 37 790 units. Then the engine was replaced by S54B32. BMW M3 E36...
Writer 20 April 2016 Views: 68
Comments Off

on S85 engine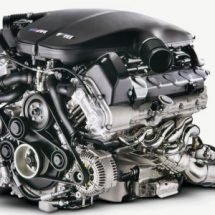 BMW S85 Engine (S85B50) BMW S85 engine is a V-shaped 10-cylinder piston engine with two overhead camshafts (DOHC), which replaced the S62 engine and was produced from 2005 to 2010 for the M5 (E60 / E61) and M6 (E63 / E64) and Wiesmann MF5. Power unit technology is based on the Williams F1 engine. S85B50 cylinder blocks are made mainly of aluminum alloys using low pressure, except some special steels and they form an angle of 90 °. This angle is considered the best to balance the weight...
Writer 7 March 2015 Views: 111
Comments Off

on N54 Engine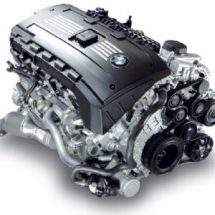 BMW N54 Engine (N54B30) N54 is the first BMW engine with turbocharging and direct injection of the fuel under high-pressure, which is different from its predecessor's outstanding combination of performance and fuel economy. For the first time the single turbo N54 engine was introduced in 2006 along with a new coupe BMW 335i, in the future, this engine has appeared on the following models of BMW X6 3.5, BMW 535i, BMW 135i, BMW Z4 3.5 and BMW 740i. Also, it is based on the BMW 335i...