Posts at this category "Engines"
Writer 29 September 2016 Views: 115
Comments Off

on QR25DE Engine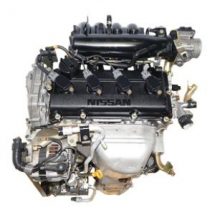 Nissan QR25DE Engine The QR25DE is a 2.5 L (2488 cc) variant of QR20D engine built with cast steel connecting rods, a steel timing chain, counter-rotating balance shafts, and an aluminum intake manifold. The engine bore is 89 mm with a stroke of 100 mm and a compression ratio ranging from 9.5:1 to 10.5:1 depending on the vehicle. Source Nissan QR25 engine specs Manufacturer Nissan Decherd Powertrain Plant Yokohama Plant Also called Nissan...
Writer 23 September 2016 Views: 87
Comments Off

on EZ30 Engine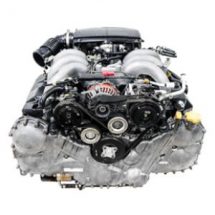 This 3-liter engine was put into production in 1999 and was a successor of EG33 engine. At the time of its production, EZ30 was the flagman engine in the lineup and was installed on the biggest cars. This motor has been designed completely from scratch, he used an aluminum cylinder block height of 202 mm, with cast iron sleeves 2 mm thick. Inside was mounted crankshaft with stroke of 80 mm, crank length is 131.5 mm, the diameter of the piston 89.2 mm, height 30.3 mm, the...
Writer 22 September 2016 Views: 91
Comments Off

on G4GC engine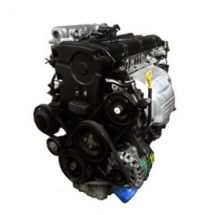 G4GC 2.0 Engine The Hyundai G4GC engine is used to install Kia Cerato, Kia Sportage, Hyundai Elantra, Kia Ceed, Kia Spectra, Hyundai Tucson, Hyundai Sonata EF, Hyundai i30, Hyundai Coupe, Hyundai Trajet, Kia Carens. The engine is equipped with the CVVT timing system. The engine is reliable and unpretentious, has a high resource of more than 300 thousand km. The G4GC is the oldest model of the Beta II family. Four-stroke four-cylinder petrol with electronic control system of fuel injection and...
Writer 22 September 2016 Views: 91
Comments Off

on EA113 TFSI engine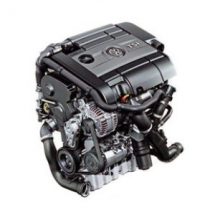 Volkswagen-Audi EA113 2.0 TFSI The EA113 engine series began to be established on cars of VAG concern in 2004 year. This series has been developed by engineers who have taken as the basis the 2.0 FSI engine with direct injection of the fuel. The most important difference is the presence of the turbo. Also on the turbocharged engine cylinder block is made of cast iron rather than aluminum alloy, as at atmospheric. Also in the construction of the internal combustion of of TFSI engine...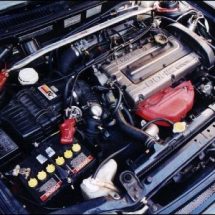 Mitsubishi 4G63 2.0 L engine The most famous, popular and iconic representative of a Mitsubishi Sirius 4G6 series (in the family entered 4G63T, 4G61, 4G62, 4G64, 4G67, 4G69, 4D65 and 4D68) appeared in 1981 and replaced the past inline four-cylinder engine 4G52. It is based on a cast-iron cylinder block with two balancing shafts, covered with a simple single-shaft cylinder head with valves 8, which was later replaced by a more modern 16 valve SOHC with the same configuration, and has been...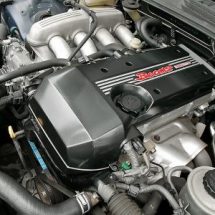 Toyota 3S GE Engine The 3S is a 2.0 L (1,998 cc) inline-four engine with an iron block and an alloy head. While based on the 2S engine of very similar displacement, Toyota went through the trouble of changing the long stroke dimensions of the 2S, giving it a 2 mm wider bore and a 4 mm shorter stroke, allowing for the fitment of larger valves and enabling higher power outputs. First introduced in May 1984, the 3S remained in production until 2007. Toyota 3S engine...
Writer 30 August 2016 Views: 89
Comments Off

on S52 Engine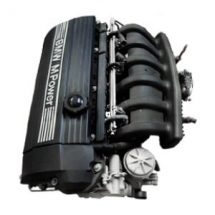 BMW S52 Engine The S52 engine — the high-performance version of the 6-cylinder engine developed on the basis of the M52 engine for the sedan, a coupe and a cabriolet of BMW M3 in E36 chassis. The engine was intended only for North America as an alternative to 3,2-liter S50B32. The power S52B32US unit was issued from 1994 to 2000, and was made in a number of 37 790 units. Then the engine was replaced by S54B32. BMW M3 E36...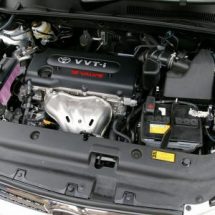 Toyota 2AZ FE-FSE-FXE Engine The 2AZ-FE is a 2.4 L (2362 cc) version built in Japan (Kamigo Plant and by Toyota Industries Corporation), at TMMK in the USA and also built in China for select Scion xB models, obtains a total displacement of 2362 cc with 88.5 mm (3.5 in) bore and 96.0 mm (3.8 in) stroke, with a compression ratio of 9.6:1. Output is 160 hp (120 kW) at 5600 rpm;162 lb·ft (220 N·m) of torque at 4000 rpm. Later versions of the 2AZ-FE engine were upgraded with 9.8:1...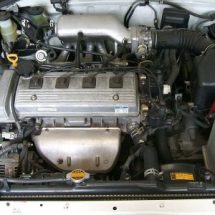 TOYOTA 7A ENGINE SPECS Toyota A-series engines have become a good impetus in the development of the Toyota Group. This development is actively bought by other manufacturers and nowadays the latest generation of engines with A-index uses the automotive industry in developing countries. 7A-FE specs Manufacturer Kamigo Plant Shimoyama Plant Deeside Engine Plant North Plant Tianjin FAW Toyota Engine's Plant No. 1 Also called Toyota 7A Production 1990-2002 Cylinder block...
Writer 9 August 2016 Views: 50
Comments Off

on SR20DET engine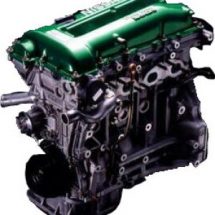 Nissan SR20DET engine This is a series of in-line, 4-cylinder engine has its origins in 1989. The new series has been developed to replace the series of engines CA (CA16, CA18, CA20) and structurally different from the latter in the following main points: All SR engines are equipped with electronic fuel injection (in the CA Series both carbureted and fuel injected engines were represented); All SR engines has head with 4 valves per cylinder; SR series are more forced, and a maximum power of...
Writer 20 April 2016 Views: 71
Comments Off

on S85 engine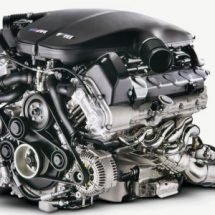 BMW S85 Engine (S85B50) BMW S85 engine is a V-shaped 10-cylinder piston engine with two overhead camshafts (DOHC), which replaced the S62 engine and was produced from 2005 to 2010 for the M5 (E60 / E61) and M6 (E63 / E64) and Wiesmann MF5. Power unit technology is based on the Williams F1 engine. S85B50 cylinder blocks are made mainly of aluminum alloys using low pressure, except some special steels and they form an angle of 90 °. This angle is considered the best to balance the weight...
Writer 7 March 2015 Views: 116
Comments Off

on N54 Engine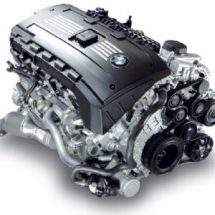 BMW N54 Engine (N54B30) N54 is the first BMW engine with turbocharging and direct injection of the fuel under high-pressure, which is different from its predecessor's outstanding combination of performance and fuel economy. For the first time the single turbo N54 engine was introduced in 2006 along with a new coupe BMW 335i, in the future, this engine has appeared on the following models of BMW X6 3.5, BMW 535i, BMW 135i, BMW Z4 3.5 and BMW 740i. Also, it is based on the BMW 335i...