Posts at this category "Ford engine"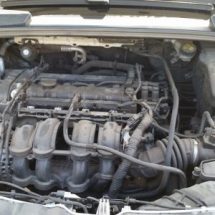 Ford Focus mkIII 1.6 125 hp engine specs Ford Focus Duratec Ti-VCT 1,6 l. 125 hp engine is the same as the Duratec Ti-VCT 1,6 105 hp with variable valve timing, but with different camshafts, modified valve timing and exhaust, earlier cut-off, here we have the power increase of 20 hp. The resource of Ford Focus 1.6 125 hp engine according to the plant is 155 thous. miles. Manufacturing Bridgend Engine Production Years 2010 – nowadays Cylinder block...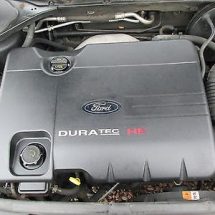 Ford Duratec HE 1,8 l. 125 hp engine is also known as Mazda MZR L8, developed by the Japanese manufacturer, and is a next generation of Mazda engines «F» series. Ford originally placed it into Mondeo, but then it was upgraded, appeared intake manifold channels control system with turbulence, the system of direct ignition of the ignition coil, the electronic throttle and more. Resource of Duratec engine Ford / Mazda LSB 1.8 according to the plant is 217 000 miles., The actual...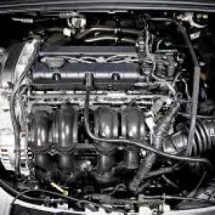 Ford Focus engine 1.6 Duratec TI VCT differs from the 1.6 100 hp by variable valve timing, intake manifold, pistons in the bore and has a different firmware. Zetec SE series itself dates back to 1995 and developed with the help of the Japanese company Yamaha whose owners can be proud of. Engine resource of Duratec TI-VCT 1.6 115 hp is up to  155 300 miles according to the manufacturer, but on the opinion of enthusiast – 200 thousand miles with no problems. Weak points are the timing...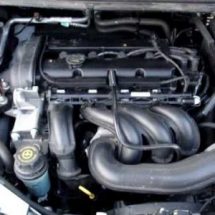 Ford Duratec 16V Sigma Engine Ford Focus Duratec 1,6 l engine issued in 1998, in 2004 was renamed Zetec in the Duratec, grew torque from 145 Nm to 150 Nm at the same engine was strangled by the environmental standard Euro-4 and has undergone other small and insignificant for ordinary owner change . Motors are the history since 1995, developed by a Japanese company Yamaha. Lifespan of the engine Ford Focus 1.6 -. 155 300 miles according to the manufacturer, according to enthusiasts – 186...