Toyota Sienna engine
26 October 2016
Writer
Views: 14
Toyota Sienna Engine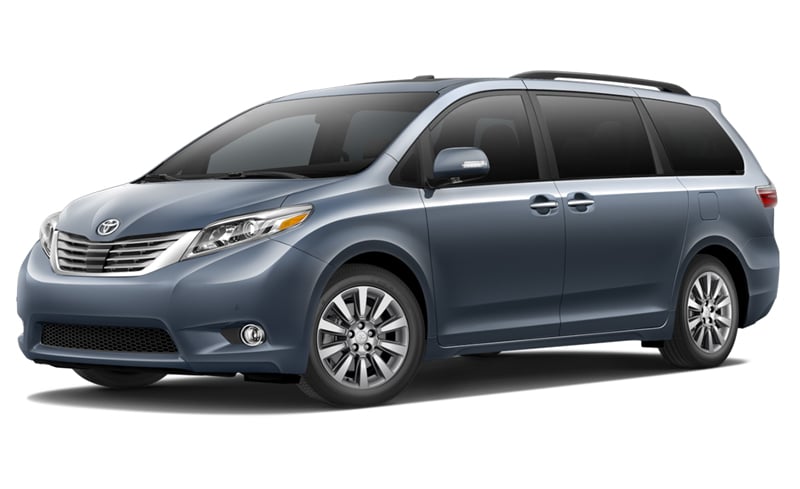 It's the Camry of minivans: The Sienna appeals to a wide range of families looking for roomy, comfortable, and high-quality transport—and it succeeds. A 296-hp 3.5-liter V-6 paired to an eight-speed automatic drives the front or—in a segment exclusive—all four wheels, a bonus when the weather turns nasty. An intercom allows front-seat occupants to address the third row, and a Blu-Ray entertainment display keeps the kids in line. Unfortunately, amusement isn't on the menu for enthusiasts.
Toyota Sienna Engine Model Years
The Toyota Sienna is a minivan manufactured by Toyota at the Toyota Motor Manufacturing Indiana facility, in Princeton, Indiana, United States, for the North American market. It replaced the first-generation Previa van in 1997 with a more conventional front wheel drive layout and shares a heavily revised platform with the Camry. Both the Previa and original Sienna were smaller than the other minivans they competed against, but a redesign in 2003 (for the 2004 model year) increased the dimensions to match those of its competitors. The Sienna is currently the only minivan in its class to offer all-wheel-drive.
It was redesigned a second time in 2010 (for the 2011 model year). The third generation Sienna was put on sale in the US in February 2010 and is the first Sienna to ever receive a "Top Safety Pick" award from the Insurance Institute for Highway Safety. Exports from the US to Korea began in November 2011.
First Generation, XL10 (1997 – 2002)
Second Generation, XL20 (2003 – 2010)
Toyota Sienna (233 HP) – 3.3 L
Toyota Sienna (270 HP) – 3.5 L
Third Generation, XL30 (2010 – present)
Toyota Sienna (233 HP) – 2.7 L
Toyota Sienna (270 HP) – 3.5 L