Toyota Mark II engine
26 October 2016
Writer
Views: 24
Toyota Mark II engine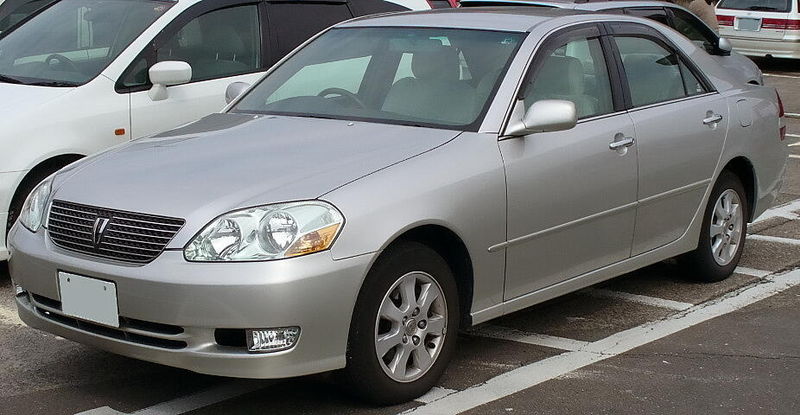 The Toyota Mark II is a mid-size sedan manufactured and marketed in Japan by Toyota between 1968 and 2004. In export markets, the Toyota marketed the vehicle as the Toyota Cressida between 1976 and 1992 across four generations as Toyota's flagship sedan. Toyota replaced the Cressida in North America with the Toyota Avalon.
Every Mark II and Cressida was manufactured at the Motomachi plant at Toyota, Aichi. The nameplate Cressida derives from the female Trojan character.
Toyota Mark 2 engine model years
Sixth generation (X80; 1988–1992)
2.4 L 22R I4
2.8 L 5M I6
3.0 L 7M-GE I6
2.4 L 2L-T I4
Seventh generation (X90; 1992–1996)
1.8L 4S-FE petrol I4
2.0L 1G-FE petrol I6
2.4 2L-TE turbo-diesel I4
Eighth generation (X100; 1996–2000)
2.0 L 1G-FE I6
2.4 L 2L-TE turbodiesel I4
Ninth generation (X110; 2000–2007)
This last generation of Mark II hosted several new technologies for Toyota. The new 2.5L with the designation of 1JZ-FSE is the first application of Direct Injection for mass production on a Toyota passenger vehicle. This version of the JZ series engine features a redesign head to optimize fuel economy and performance. Along with the 1JZ-FSE, the 1G-FE, 1JZ-GE and 1JZ-GTE are available and all with VVT-i technology. This generation of Mark II also host a new feature call Navi AI-shift, which uses GPS signals and shifts the automatic transmission into the appropriate gear.