Toyota FJ Cruiser engine
27 October 2016
Writer
Views: 12
Toyota FJ Cruiser engine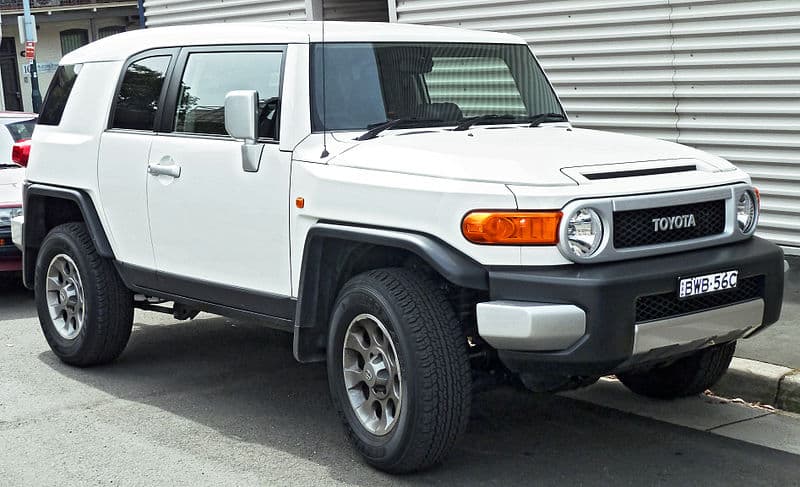 The Toyota FJ Cruiser is a retro style, mid-size SUV with styling and off road performance reminiscent of the original Toyota Land Cruiser (FJ40). Introduced as a concept car at the January 2003 North American International Auto Show, the FJ Cruiser was approved for production after positive consumer response and debuted at the January 2005 North American International Auto Show in final production form. The FJ Cruiser is built by Toyota subsidiary Hino Motors in Hamura, Japan since 2006 and shares many structural underpinnings from the Toyota Land Cruiser Prado.
On 5 November 2013, Toyota USA announced the 2014 model year Trail Teams edition would be called the "Ultimate Edition" and that the 2014 model year would be the last for the FJ Cruiser in that market. It will however continue to be made for sale in other markets such as Australia and the Middle East.
Toyota FJ Cruiser engines model years
The FJ Cruiser uses the 4.0-liter 1GR-FE DOHC V6. For the 2007 to 2009 model years, the engine came with single variable valve timing (VVT-i) which produces 239 hp (178 kW) at 5200 rpm, and 278 lb·ft (377 N·m) of torque at 3,700 rpm on 91 octane fuel. For the 2010 model year, the FJ Cruiser's engine gained Dual VVT-i technology which adjusts timing on both intake and exhaust camshafts resulting in 259 hp (193 kW) at 5600 rpm, and 270 lb·ft (370 N·m) on 91 octane, in addition to slightly improved fuel economy on 91 octane fuel. For model year 2011, these figures rose to 260 hp (194 kW) at 5600 rpm, and 271 lb·ft (367 N·m). The 2011 onwards engine meets stringent LEV II/Tier 2 Bin 5 emissions certification Both versions of the 1GR-FE engine run normally on 87 octane fuel though they produce less power thus Toyota recommends premium fuel for demanding situations such as towing, off-roading, and driving at high elevation.
Four-wheel drive models equipped with the RA61F manual transmission have a full-time 4WD system that is permanently engaged; it employs a center TORSEN differential, with a locking feature and distributes the engine's power 40:60 under most driving conditions. The TORSEN unit varies power distribution as needed, based on steering angle and wheel slippage. In the Lock position, the differential switches to 50:50 power distribution.
Rear-wheel drive models are only available with automatic transmission, and come standard with a limited-slip rear differential.
5-speed A750E automatic transmission on rear-wheel drive models.
5-speed A750F automatic transmission with VF2A transfer case on part-time 4×4 models
6-speed RA61F manual transmission with VF4B transfer case on full-time 4×4 models.
First Generation, SJ15 (2006 – present)
Toyota FJ Cruiser 4.0 L 1GR-FE V6 engine