Toyota Camry engine
27 October 2016
Writer
Views: 39
Toyota Camry engine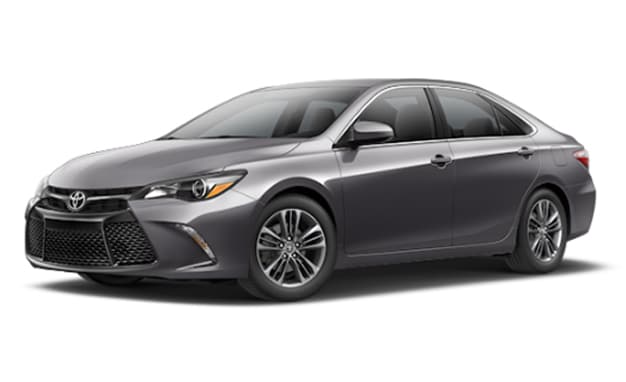 For the majority of people to whom a car is merely an appliance, the Camry meets their needs perfectly. Those seeking a zestier ride should look elsewhere. A 178-hp four-cylinder is standard, while a 268-hp V-6 offers some serious zip. Both have a six-speed automatic; a manual is not available. There's a hybrid, rated up to 38 mpg on the highway. The XSE aims at enthusiasts with a stiffer suspension and some extra styling bits, but its steering is numb, its braking and handling unexceptional.
Toyota Camry engine model years
The name "Camry" is an Anglicized phonetic transcription of the Japanese word kanmuri (冠, かんむり), meaning "crown". This follows Toyota's naming tradition of using the crown name for primary models starting with the Toyota Crown (1955), continuing with the Toyota Corona (1957) and Corolla (1966); the Latin words for "crown" and "small crown", respectively. Maintaining this theme was the Toyota Tiara (1960) named after the "tiara" form of crown. The Atara trim level name used on the Camry in Australia since 2011 means "crown" in Hebrew. The rebadged Camry variant for Japan, the Toyota Scepter (1991)—took its name from "scepter", a royal accessory to a crown.
Toyota Camry V20 engine (1986–1990)
1.8 L I4 gasoline (1S-i)
1.8 L I4 gasoline (4S-Fi)
2.0 L I4 gasoline (3S-FC)
2.0 L I4 gasoline (3S-FE)
2.0 L V6 gasoline (1VZ-FE)
2.5 L V6 gasoline (2VZ-FE)
2.0 L I4-T diesel (2C-T)
Toyota Camry V30 engine (1990–1994)
1.8 L I4 gasoline (4S-FE)
2.0 L I4 gasoline (3S-FE)
2.0 L V6 gasoline (1VZ-FE)
2.5 L V6 gasoline (4VZ-FE)
2.0 L I4-T diesel (2C-T)
Toyota Camry XV10 engine (1991–1996)
Toyota Camry (136 HP) – 2.2 L
Toyota Camry (185 HP) – 3.0 L
Toyota Camry XV20 engine (1996 – 2001)
Toyota Camry (133 HP) – 2.2 L
Toyota Camry XV30 engine (2001 – 2006)
Toyota Camry (225 HP) – 3.3 L
Toyota Camry XV40 engine (2006 – 2011)
Toyota Camry (169 HP) – 2.5 L
Toyota Camry (178 HP) – 2.5 L
Toyota Camry (272 HP) – 3.5 L
Toyota Camry (272 HP) – 3.5 L
Toyota Camry XV50 engine (2011 – present)
The new Camry was produced from 21 August 2011, introduced on 23 August 2011, and began U.S. sales in September 2011. The interior received a major restyling, while the exterior received all-new sheet metal and more angular styling.
The US Camry carried over three different engine choices from the previous model. Starting with a 2.5-liter four-cylinder hybrid model rated at 150 kW (200 hp), a 2.5-liter four-cylinder gasoline engine rated at 133 kW (178 hp) and 230 N·m (170 lb·ft), and a 3.5-liter V6 rated at 200 kW (268 hp) and 336 N·m (248 lb·ft). Power output has been increased mostly by switching to electro-hydraulic power steering. The trim levels include the L, LE, SE, XLE, SE V6, XLE V6, Hybrid LE, Hybrid XLE and for 2014 a Hybrid SE model. All models except for the hybrids are standard with six-speed automatic transmissions. No manual transmissions are offered. Hybrids are equipped with an eCVT transmission. The SE model gets paddle shifters, and a stiffer suspension. The new model has increased fuel economy due to lighter weight, a sleeker body, and low rolling-resistance tires.
A major facelift released to North America in April 2014 for the 2015 model year updated most of the exterior panels.
The Toyota Camry took the top spot in 2015 as the most American-Made car with over 75 percent of its parts and manufacturing coming from the United States.
Toyota Camry (145 HP) – 2.0 L
Toyota Camry (180 HP) – 2.5 L
Toyota Camry Hybrid (200 HP) – 2.5 L
Toyota Camry (272 HP) – 3.5 L