Toyota Caldina engine
27 October 2016
Writer
Views: 25
Toyota Caldina engine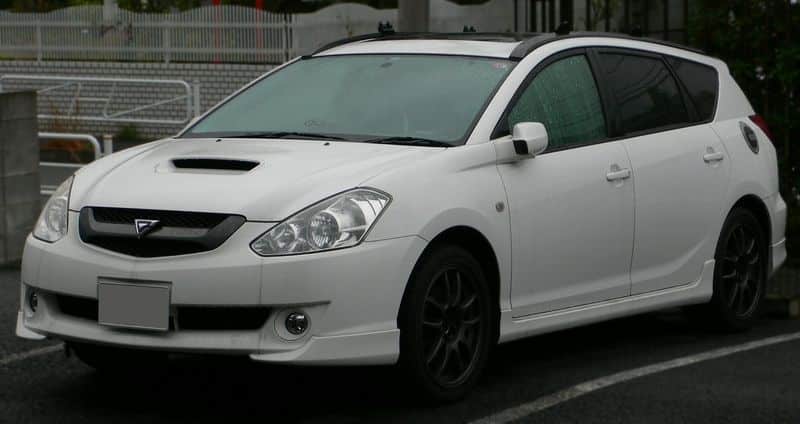 The Toyota Caldina is an automobile manufactured by Toyota for the Japanese market and released in 1992. It replaced the Toyota Carina and Toyota Corona wagons, and was sold at both Toyota Store and Toyopet Store locations in Japan.
While the Caldina has never been officially exported by Toyota outside of Japan, its All-Trac 4WD capability and large capacity have made it a popular grey import in Australia, New Zealand, Russia and many South American countries.
The Caldina was discontinued in 2007, with the Toyota Avensis wagon assuming the market position previously held by the Caldina.
Toyota Caldina Engine model years
First generation (T190, 1992–1997)
1.5 L 5E-FE I4
1.8 L 4S-FE I4
2.0 L 2C I4 diesel
2.0 L 2C-T I4 Turbodiesel
2.2 L 3C-E I4 diesel
Second generation (T210, 1997–2002)
2.0 L 2C-T I4 Turbodiesel
2.2 L 3C-TE I4 Turbodiesel
Third generation (T240, 2002–2007)
The all-new Caldina launched in September 2002 is a pure sports wagon and does not share body panels with Allion, Premio and Avensis. Engines for the Caldina are 1.8 L 1ZZ-FE, 2.0 L 1AZ-FSE, or 2.0 L turbo 3S-GTE. Trim levels are 1.8 X, 1.8 Z, 2.0 Z, 2.0 ZT, and 2.0 GT-Four (the latter is coded ST246). There is also an MKII Model for the years 2005-2007 with a minor refresh given to them. All models have an automatic transmission and the GT-Four only comes in a Tiptronic transmission. With the discontinuation of Celica, the Caldina was one of the sportiest Toyota models sold in Japan.