Toyota 4Runner engine
25 October 2016
Writer
Views: 34
Toyota 4Runner engine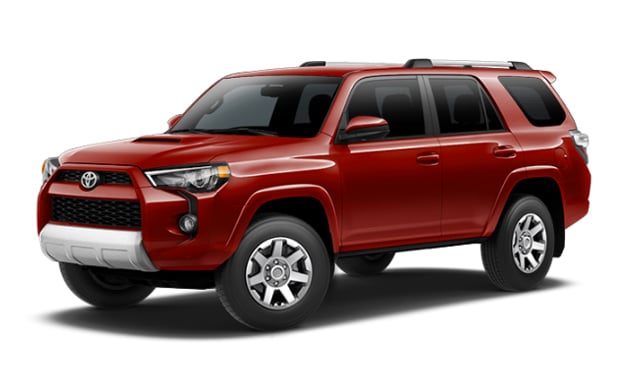 The Toyota 4Runner is a mid-size sport utility vehicle (SUV) produced by the Japanese manufacturer Toyota and sold throughout the world from 1984 to present. In Japan it was known as the Toyota Hilux Surf (トヨタ ハイラックスサーフ). The original 4Runner was a compact SUV and little more than a Toyota pickup truck with a fiberglass shell over the bed, but the model has since undergone significant independent development into a cross between a compact and a mid-size SUV. All 4Runners have been built at Toyota's Tahara plant at Tahara, Aichi, Japan, or at Hino Motors' Hamura, Japan plant.
Hilux Surf models in Japan are widely exported as used vehicles to Somalia, Pakistan, Afghanistan, United Kingdom, Ireland, New Zealand, and Australia.
For Southeast Asia the Hilux Surf was replaced in 2005 by the similar Fortuner, which is based on the Hilux platform.
As of 2014, the 4Runner is sold in the United States, Canada, Central America, Bahamas, Ecuador, Peru, and Chile.
The 4Runner came in at number three in a 2016 study by iSeeCars.com ranking the top 10 longest-lasting vehicles in the US. The 4Runner had 5.2 percent of vehicles over 200,000 miles (320,000 km), according to the study.
Toyota 4Runner Engine Model years
Second generation (N120; N130; 1989–1995)
2.0 L 3Y I4 engine
2.2 L 4Y I4 engine
2.4 L 22R-E I4 engine
3.0 L 3VZ-E V6 engine
2.4 L 2L-TE turbodiesel I4 engine
2.4 L 2L-TII turbodiesel I4 engine
2.8 L 3L diesel I4 engine
3.0 L 1KZ-T/TE turbodiesel I4 engine
Third generation (N180; 1995–2002)
Toyota 4Runner (152 HP) – 2.7 L
Toyota 4Runner TD (125 HP) – 3.0 L
Fourth generation (N210; 2002–2009)
Toyota 4Runner (245 HP) – 4.0 L
Toyota 4Runner (235 HP) – 4.7 L
Toyota 4Runner TD (125 HP) – 3.0 L
Toyota 4Runner TD (175 HP) – 3.0 L
Fifth generation (N280; 2009–present)
Toyota 4Runner (157 HP) – 2.7 L
Toyota 4Runner (273 HP) – 4.0 L
Toyota 4Runner TD (125 HP) – 3.0 L
Toyota 4Runner TD (175 HP) – 3.0 L