Nissan Versa Note engine
31 October 2016
Writer
Views: 8
Nissan Versa Note engine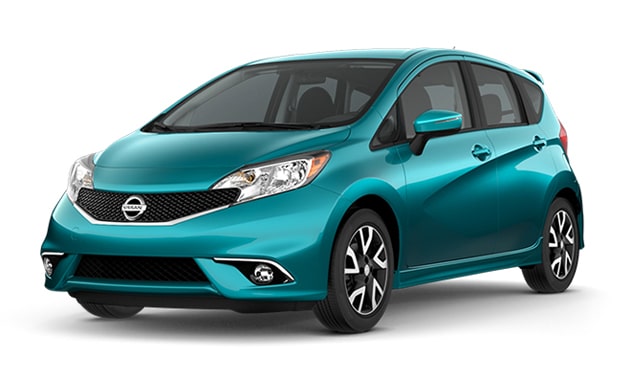 Handsome styling, a roomy back seat, and the promise of astronomical fuel economy are not enough to make the Versa Note an appealing car. Its weak 1.6-liter four-cylinder makes 109 hp and pairs with either a sloppy five-speed manual or a drone-inducing CVT.
We could forgive the Versa Note its faults if it were fun to drive, but alas, its road behavior is bland thanks to a soft suspension and grip-free tires. Pick a competitor or even a used car before dropping your cash on one of these.
Nissan Versa Note engine model years
First generation (2004–2013)
1.4 L CR14DE I4 88HP / 137Nm (EU-made models)
1.5 L HR15DE I4 109HP / 148Nm (Japan-made models)
1.6 L HR16DE I4 110HP / 153Nm (EU-made models)
1.5 K9K dCi 86HP / 200Nm (EU-made models)
Second generation (2012–present)
The Nissan Versa Note is a version of Nissan Note for the US market, as a replacement of outgoing Nissan Versa hatchback.
The vehicle was unveiled in 2013 North American International Auto Show.
US model went on sale in Summer 2013 as 2014 model year vehicle. Early models include 1.6-liter DOHC 4-cylinder engine with dual fuel injection and Twin CVTC (Continuously Variable Timing Control), 5-speed manual or Xtronic CVT transmission, 5 grade levels (S, S Plus, SV, SL). A sporty SR model has been added to the 2015 lineup.
1.2 L HR12DE I3
1.2 L HR12DDR I3
1.6 L HR16DE I4 (US Model)
1.5 K9K dCi (EU Models)
| Engine Type | code | Power, torque@rpm |
| --- | --- | --- |
| 1,198 cc (1.198 L; 73.1 cu in) I3 (79PS) | HR12DE | 79 PS (58 kW; 78 hp)@6000, 10.8 kg·m (106 N·m; 78 lbf·ft)@4400 |
| 1,198 cc (1.198 L; 73.1 cu in) I3 supercharged (98PS) | HR12DDR | 98 PS (72 kW; 97 hp)@5600, 14.5 kg·m (142 N·m; 105 lbf·ft)@4400 |
| 1,598 cc (1.598 L; 97.5 cu in) I4 (111PS) | HR16DE | 111 PS (82 kW; 109 hp)@6000, 14.8 kg·m (145 N·m; 107 lbf·ft)@4400 |