Nissan Titan engine
31 October 2016
Writer
Views: 6
Nissan Titan engine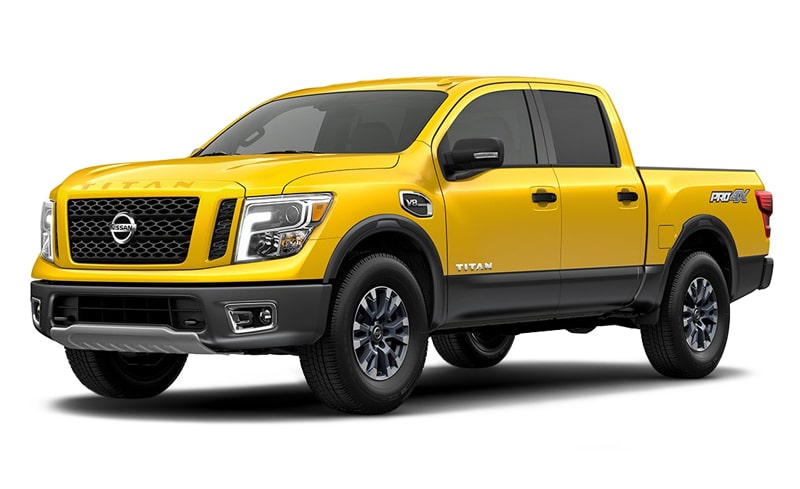 The Nissan Titan is a full-size pickup truck manufactured in the United States for the North American market by Nissan. It was named for the Titans of Greek mythology.
Long relegated to the back of the pack, the Titan has new duds that finally give it a fighting chance. A 5.6-liter V-8 makes 394 lb-ft of torque and mates to a seven-speed automatic and rear- or four-wheel drive. Supportive seats and a quiet cabin make the Titan practical and comfortable for cruising the highway as well as the job site, and it can tow up to 9390 pounds. The crew cab with a 5.5-foot bed is available now; single- and king-cab models, plus 6.5- and 8.0-foot beds, arrive in 2017.
Nissan Titan engine model years
First generation (2003–2015)
Second generation (2016-Present)
Nissan unveiled the second generation Titan at the 2015 North American International Auto Show. The second generation Titan was designed in California, engineered in Michigan and is assembled in Mississippi. The V8 Cummins are built in Indiana and Tennessee.
Cummins has partnered with Nissan and has announced that the next generation Titan will offer a 310-horsepower (230 kW) Cummins 5.0-liter turbo diesel V8 (after plans with Dodge fell though) that produces almost 555 pound-feet (752 N·m) of torque. The engine is referred to as the ISV. The engine will be built in Columbus, Indiana, and have a different version of the engine for commercial trucks.The 5.6-liter gasoline engine will remain standard.
The Titan will be available in two forms, regular and XD, with the XD being released for sale first. The XD version will be built on a heavy-duty frame based on Nissan's commercial vehicle line and will include the Cummins diesel engine as an option. The platform is shared with the Nissan NV.
5.6 L VK56VD V8
5.0-liter turbo diesel V8 (Cummins)