Nissan Quest engine
31 October 2016
Writer
Views: 6
Nissan Quest engine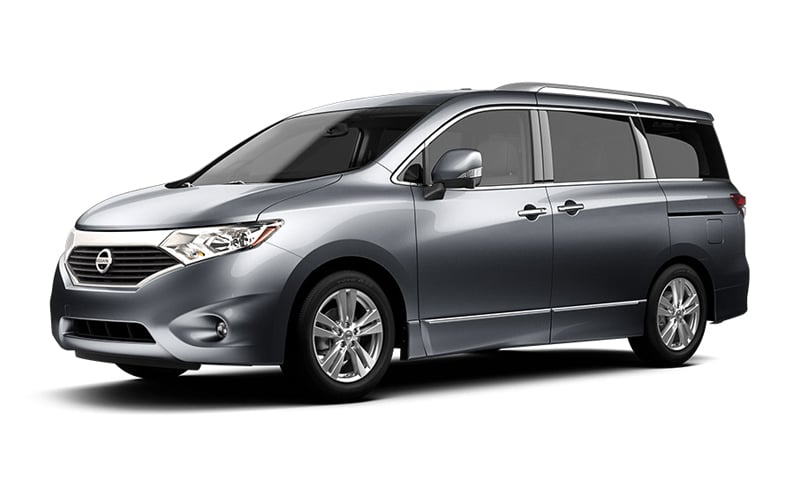 The Nissan Quest is a minivan manufactured since 1992 by Nissan, and is now in its fourth generation. The first two generations of the Quest were a joint venture with Ford, which marketed a rebadged variant as the Mercury Villager. The vans debuted at the 1992 North American International Auto Show in Detroit.
Both vehicles were initially powered by the 3.0 L Nissan VG30E V6 engine until 1998, when the Quest received the 3.3 L version of the same engine and a few minor updates, including a driver side sliding door, and grille and rear redesigns. The Quest was completely redesigned for 2004, while the Villager was discontinued and replaced with the Freestar-based Mercury Monterey. The third generation model was built on the FF-L platform, which it shares with the Altima, Maxima, Teana, and Murano. It also shares the 3.5 L VQ engine with those cars. The fourth generation model is built on the same platform as the 2011 Nissan Elgrand.
Nissan Quest engine model years
First generation series V40 (1992–1998)
3.0L 151 hp (113 kW) VG30E V6
Second generation series V41 (1998–2002)
Third generation series V42 (2003–2009)
Fourth generation series RE52 (2010-present)
The fourth generation Quest has been built at the Shatai, Kyūshū plant in Japan since 2010. The design was based on the Nissan Forum concept. The platform is shared with the current generation Nissan Elgrand. It is powered by Nissan's 3.5L VQ series engine with 260 hp (194 kW). Front wheel drive is standard, and the USDM version has an extra full 5 inches (13 cm) of width. The Quest went on sale in North America in early 2011 as a 2011 model. Nissan provided five teaser images of the 2011 Quest revealing the exterior and interior.
In Japan, the Elgrand competes with the Toyota Alphard and the Honda Elysion, whereas in the American and Canadian markets, the Quest competes with the Kia Sedona, Toyota Sienna, and the North American Honda Odyssey. Even though the 4th generation Quest is not sold in Japan, it is still built there. The 2011 Nissan Quest was unveiled at the 2010 Los Angeles International Auto Show.
In mid-2014 the Quest was dropped from regular production in Canada due to low sales and the Quest might get discontinued after the 2016 model year in the United States due to slow sales.