Nissan Juke engine
31 October 2016
Writer
Views: 8
Nissan Juke engine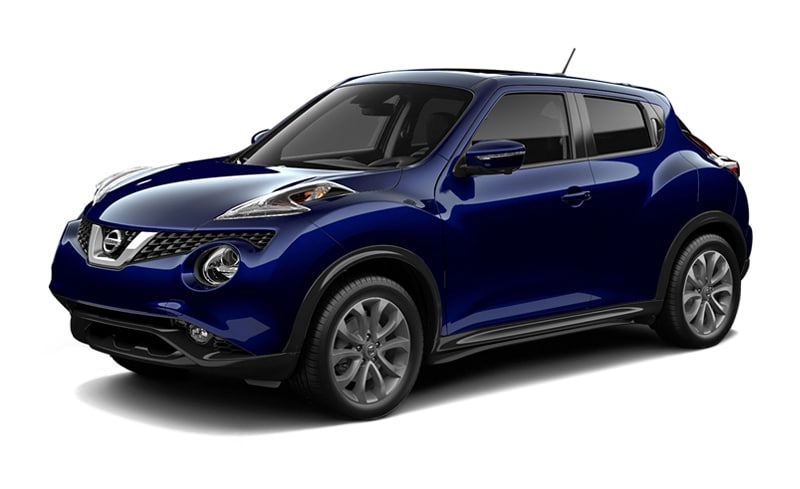 The Juke puts the "fun" in "funky," making it perfect for those who want a spry and speedy little runabout that also stands out in traffic. It's powered by a 188-hp 1.6-liter turbo four-cylinder with front-wheel drive; all-wheel drive is optional. Sadly, a CVT is the only available transmission, which takes some joy out of driving. On the plus side, its light and informative steering makes it easy to fling around back-country curves or to jockey for position on a crowded interstate.
Nissan Juke engine model years
The Nissan Juke is a Subcompact crossover SUV produced by the Japanese manufacturer Nissan since 2010. The production version made its debut at the 2010 Geneva Motor Show in March, and was introduced to North America at the 2010 New York International Auto Show to be sold for the 2011 model year.
On 11 February 2009, Nissan announced that the model would go into production at the Nissan Motor Manufacturing (UK) Ltd (NMUK) plant in Washington, UK, during 2010 following its appearance as the Nissan Qazana concept car at the 2009 Geneva Motor Show. The Washington plant manufactures for the European market, while Nissan's facility in Oppama, Japan, produces the vehicle for all other countries and is the sole supplier of the all-wheel drive variant. The car was launched in the UK on September 24, 2010.
In Japan, where the car was launched on 9 June 2010, orders totalled 10,943 units in its first month, surpassing Nissan's monthly target of 1,300. By 5 October 2010, Japanese sales had increased to 20,000 while European and US figures also exceeded expectations with orders for 30,000 and 17,500 cars taken for the respective markets.
2014 Nissan Juke
The Juke is sold in China as the rebadged Infiniti ESQ.
In 2014, at the International Auto Show in Geneva, Nissan unveiled the revised Nissan Juke for 2015 model year, which went on sale in the summer of 2014.[6] On the exterior, the revision is basically limited to LED accent lights in front, while new standard equipment includes a rear-view camera, keyless go and Bluetooth hands-free phone system.
A NISMO version powered by an uprated variant of the standard 1.6L Turbo joined the lineup for the 2013 model year and was followed by a NISMO RS for the 2015 model year.
First Generation, F15 (2010 – present)
1.5 L HR15DE I4 (petrol)
1.6 L MR16DDT Turbo I4 (petrol)
1.6 L HR16DE I4 (petrol)
3.8 L VR38DETT Twin-Turbo V6 (Juke-R, petrol)
1.5 L Renault K9K I4 (diesel)