Nissan GTR engine
31 October 2016
Writer
Views: 11
Nissan GTR engine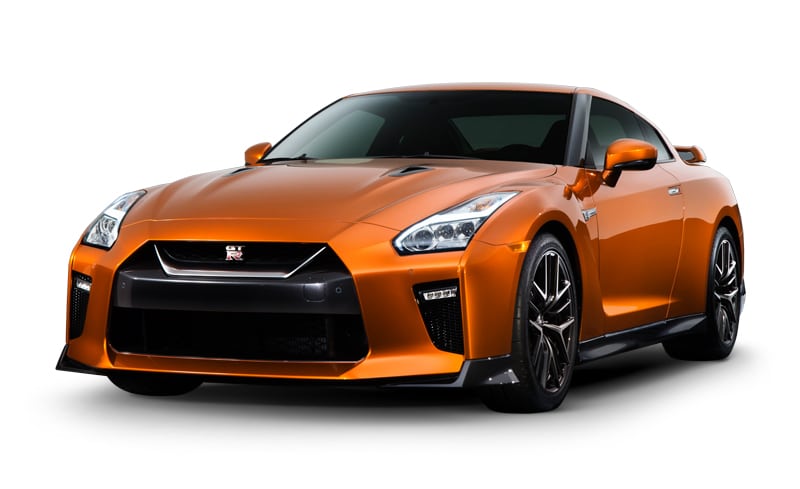 Doesn't matter what you call it—GT-R or, more fittingly, Godzilla—Nissan's range topper is a supercar-stomping, high-tech dynamo. Its 3.8-liter twin-turbo V-6 makes a mighty 565 hp while a six-speed dual-clutch automatic and all-wheel drive team up to put all that power to the pavement. The GT-R's quick steering, rigid structure and adjustable suspension can make even amateurs feel positively heroic from behind the wheel. Want more? Check out the track-ready NISMO-tuned variant with 600 hp.
Nissan GT-R engine model years
First Generation, R35 (2007 – present)
3.8 L VR38DETT twin-turbo V6
The Nissan GT-R is powered by the VR38DETT V6 engine, a 3,799 cc (3.8 L; 231.8 cu in) DOHC V6 with plasma transferred wire arc sprayed cylinder bores. Two parallel Ishikawajima-Harima Heavy Industries (IHI) turbochargers provide forced induction. Models manufactured between 2007 and 2010 produce a manufacturer-claimed engine output of 485 PS (357 kW; 478 hp) at 6400 rpm and 434 lb·ft (588 N·m) at 3200–5200 rpm. The engine also meets California Air Resources Board Ultra Low Emission Vehicle (ULEV) standards.
A curb weight of 1,730 or 1,736 kg (3,814 or 3,827 lb) with side curtain airbags is achieved using a jig welded steel chassis with aluminum used for the hood, trunk, and doors. A rear mounted six-speed BorgWarner designed dual clutch semi-automatic transmission built by Aichi Machine Industry is used in conjunction with the ATTESA E-TS system to provide power to all four wheels and along with Nissan's Vehicle Dynamics Control (VDC-R) to aid in stability. Three shift modes can also be selected for various conditions. Beginning in 2010, engine power and torque were upgraded to 390 kW (530 PS; 523 hp) at 6400 rpm and 612 N·m (451 lbf·ft) at 3200–6000 rpm respectively. Models produced in 2012 again featured improved engine output (406.5 kW (553 PS; 545 hp) at 6400 rpm and 628 N·m (463 lbf·ft) at 3200–5800 rpm). In the near future, it is speculated that the GT-R might even be available as a hybrid.