Nissan Armada engine
31 October 2016
Writer
Views: 11
Nissan Armada engine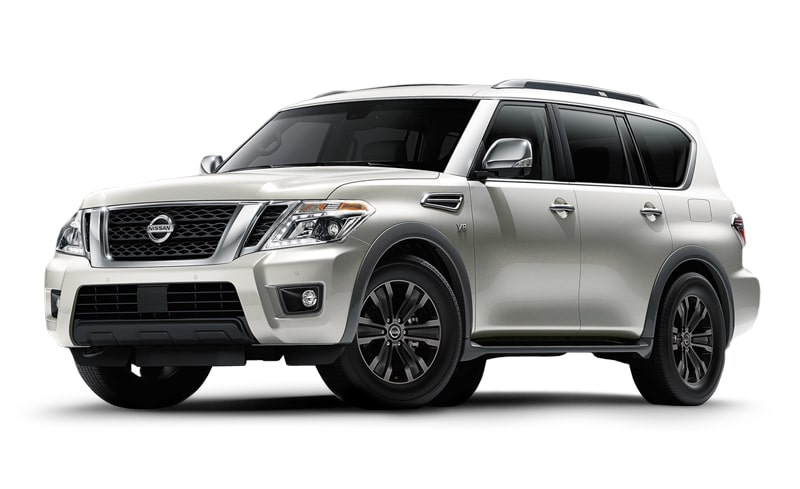 As Nissan's double-duty SUV, the Armada can tow up to 8500 pounds and has space for eight. Sold in Infiniti showrooms as the QX80, the Armada inherits its luxury-branded counterpart's plush interior and comes standard with navigation, Bose audio, and an eight-inch touchscreen infotainment system. Adaptive cruise control and automated emergency braking are optional on SL models and standard on the Platinum. A 390-hp 5.6-liter V-8 drives the rear or all four wheels through a seven-speed automatic.
Nissan Armada engine model years
First generation (2003–2015)
Related
Infiniti QX56 (2004–2010)
Nissan Frontier
Nissan Xterra
Second generation (2016–)
On August 28, 2013, Nissan announced that the next generation Armada would be based on the next-generation Titan and remain a body-on-frame full-size SUV, but streamlined a bit to conform within constricting environmental regulations in order to boost efficiency. It also hinted that it would feature a hybrid version as well. However, on August 18 2015, Nissan announced that it would make a decision on the Armada's future, but did not give out any details, as the 2015 models continued to be sold into the 2016 calendar year.
On February 10, 2016, Nissan unveiled the second generation Armada at the Chicago Auto Show, and will go on sale in August 2016 as a 2017 model. This version is based on the Nissan Patrol and Infiniti QX80, and will be assembled in Japan, except for the Endurance V8 engine, which will be assembled in Decherd, Tennessee. The Armada grew in length and width, but the wheelbase and height were moderately reduced. In addition to the Endurance V8, a seven-speed transmission was introduced to improve fuel economy, acceleration and torque, along with an increase in horsepower from 317 to 390 hp at 5,200 rpm. The exterior moderately differs from the updated Patrol, that was introduced in early 2014. As with the previous generation, the Armada will continue to offer 2WD and 4WD and available in SV, SL, and Platinum trims.
The move is part of Nissan's plan to have the Armada and Patrol share the same global platform instead of sharing the platform with the American-built Titan, due to Nissan investing in expansion of its truck production in Mississippi. In a statement from Nissan North America VP Michael Bunce about the updated SUV: "While the new Armada is intended primarily for family adventures here in North America, Armada owners will benefit from its underpinnings as a strong, durable and authentic full-size SUV with ruggedness to spare.
Related