BMW X4 engine
3 November 2016
Writer
Views: 11
BMW X4 engine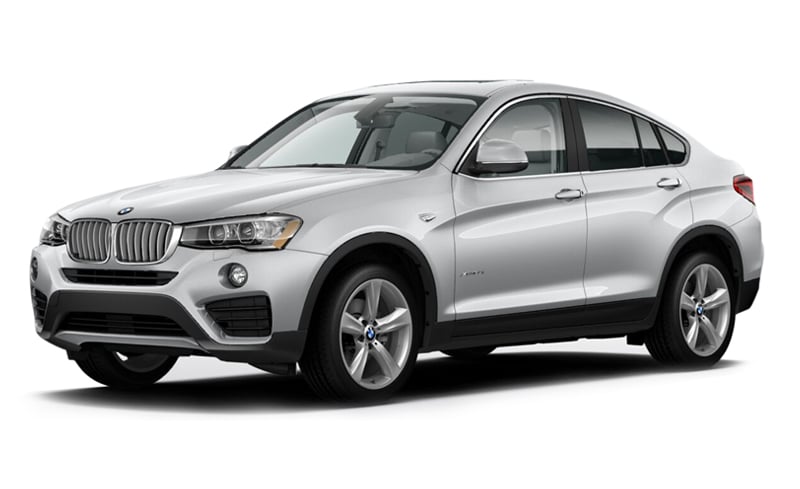 BMW X4 – in the history of BMW is the second four-wheel drive Sport Activity Coupe, the world premiere of which took place at the Geneva Motor Show in 2014, soon after the concept car of the compact SUV was introduced.
BMW X4 was based on F25 crossover, but compared to the X3, it looks more sporty and dynamic. One reason is that the body of X4th is longer on 230 mm, 70 mm lower and 20 mm wider.
All versions are fitted with modern gasoline and diesel 4- and 6-cylinder engines working in tandem with the automatic 8-speed transmission, except xDrive20d, which is equipped with a 6-speed manual transmission.
BMW X4 engine model years
BMW X4 First Generation (F26, 2014–)
2.0L B47D20 turbodiesel I4
3.0L N55B30M0 turbo I6
3.0L N57D30 turbodiesel I6
3.0L N57D30TOP turbodiesel I6
Petrol engines

[]

Model
Years
Engine type/code
Power, torque@rpm
xDrive20i
2014-
1,997 cc (121.9 cu in) I4 twin scroll turbo (N20B20)
184 PS (135 kW; 181 hp)@5200-6250, 270 N·m (199 lb·ft)@1250-4500
xDrive28i
2014-
1,997 cc (121.9 cu in) I4 twin scroll turbo (N20B20)
245 PS (180 kW; 242 hp)@5000-6500, 350 N·m (258 lb·ft)@1250-4800
xDrive35i
2014-
2,979 cc (181.8 cu in) I6 twin scroll turbo (N55B30M0)
306 PS (225 kW; 302 hp)@5800-6400, 400 N·m (295 lb·ft)@1200-5000
M40i
2015-
2,979 cc (181.8 cu in) I6 twin scroll turbo (N55B30T0)
360 PS (265 kW; 355 hp)@5800-6000, 465 N·m (343 lb·ft)@1350-5250
Diesel engines

[]

Model
Years
Engine type/code
Power, torque@rpm
xDrive20d
2014-
1,995 cc (121.7 cu in) I4 turbo (B47D20)
190 PS (140 kW; 187 hp)@4000, 400 N·m (295 lb·ft)@1750-2500
xDrive30d
2014-
2,993 cc (182.6 cu in) I6 turbo (N57D30)
258 PS (190 kW; 254 hp)@4000, 560 N·m (413 lb·ft)@1500-3000
xDrive35d
2014-
2,993 cc (182.6 cu in) I6 turbo (N57D30TOP)
313 PS (230 kW; 309 hp)@4400, 630 N·m (465 lb·ft)@1500-2500