BMW X1 engine
4 November 2016
Writer
Views: 17
BMW X1 engine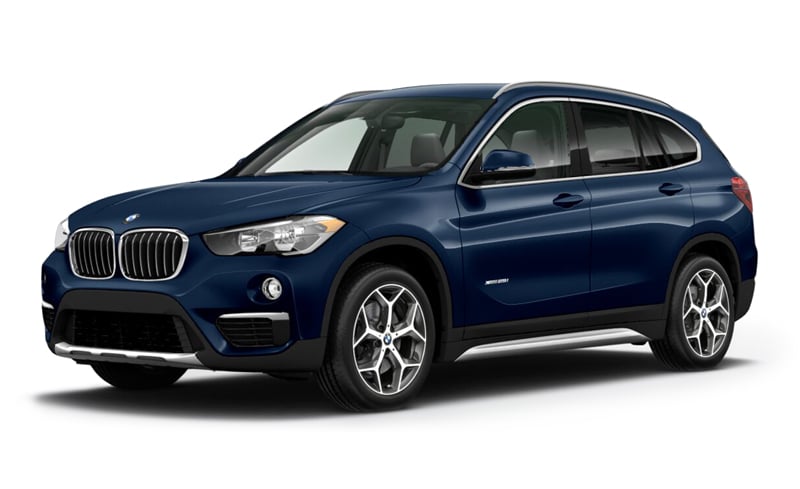 BMW X1 – compact rear-wheel drive (sDrive) and all-wheel drive (xDrive) crossover produced from 24 October 2009 at the factory in Leipzig, and in 2012, BMW produces the car, along with its Chinese partner Brilliance factory in Shenyang, as well as in Chennai (India) and Kaliningrad (Russia).
After the presentation of BMW X1 Concept at the 2008 Paris Motor Show, the first X1 was sent into production.
In July 2012 X1 has been updated. Restyled cars were technically upgraded in the field of transmission, was slightly updated exterior, interior and new models added.
Second generation of X1 was presented in early 2015, and this version has front-wheel drive. Started mass production took place in 2016 at the plant in Leipzig, Shenyang and the new facility in Brazil.
BMW X1 engine model years
First generation (2009-2015)
2.0L 143 hp (107 kW) I4
2.0L 170 hp (127 kW) I4
2.0L 241 hp (180 kW) turbo I4
3.0L 258 hp (192 kW) I6
3.0L 300 hp (224 kW) turbo I6
2.0L 143 hp (107 kW) Diesel I4
2.0L 177 hp (132 kW) Diesel I4
2.0L 184 hp (137 kW) Diesel I4
2.0L 204 hp (152 kW) Diesel I4
2.0L 218 hp (163 kW) Twin-Turbo Diesel I4
Petrol engines

[hide]

Model
Year(s)
Type/code
Power, Torque@rpm
sDrive18i
2010-
1,995 cc (122 cu in) I4 (N46B20)
150 PS (110 kW; 148 hp)@6400, 200 N·m (148 lb·ft)@3600
xDrive25i
2010-
2,996 cc (183 cu in) I6 (N52B30)
218 PS (160 kW; 215 hp)@6100, 280 N·m (207 lb·ft)@2500-3500
xDrive28i (N52)
2009-
2,996 cc (183 cu in) I6 (N52B30)
258 PS (190 kW; 254 hp)@6600, 310 N·m (229 lb·ft)@2600-3000
xDrive28i (N20)
2011-
1,997 cc (122 cu in) I4 twin scroll turbo (N20B20)
245 PS (180 kW; 242 hp)@5000, 350 N·m (258 lb·ft)@1250
Diesel engines

[hide]

Model
Year(s)
Type/code
Power, Torque@rpm
sDrive18d
2009-
1,995 cc (122 cu in) I4 turbo (N47D20)
143 PS (105 kW; 141 hp)@4000, 320 N·m (236 lb·ft)@1750-2500
xDrive18d
2009-
1,995 cc (122 cu in) I4 turbo (N47D20)
143 PS (105 kW; 141 hp)@4000, 320 N·m (236 lb·ft)@1750-2500
sDrive20d
2009-
1,995 cc (122 cu in) I4 turbo (N47D20)
177 PS (130 kW; 175 hp)@4000, 350 N·m (258 lb·ft)@1750-3000
xDrive20d
2009-
1,995 cc (122 cu in) I4 turbo (N47D20)
177 PS (130 kW; 175 hp)@4000, 350 N·m (258 lb·ft)@1750-3000
xDrive23d
2009-
1,995 cc (122 cu in) I4 twin turbo (N47D20)
204 PS (150 kW; 201 hp)@4400, 400 N·m (295 lb·ft)@2000-2250
BMW X1 2011 update
Petrol engines

[hide]

Model
Year(s)
Type/code
Power, Torque@rpm
sDrive18i
2011-
1,995 cc (122 cu in) I4 (N46B20)
150 PS (110 kW; 148 hp)@6400, 200 N·m (148 lb·ft)@3600
sDrive20i
2011-
1,997 cc (122 cu in) I4 twin scroll turbo (N20B20)
184 PS (135 kW; 181 hp)@5000-6250, 270 N·m (199 lb·ft)@1250-4500
xDrive20i
2011-
1,997 cc (122 cu in) I4 twin scroll turbo (N20B20)
184 PS (135 kW; 181 hp)@5000-6250, 270 N·m (199 lb·ft)@1250-4500
xDrive28i
2011-
1,997 cc (122 cu in) I4 twin scroll turbo (N20B20)
245 PS (180 kW; 242 hp)@5000-6500, 350 N·m (258 lb·ft)@1250-4800
Diesel engines

[hide]

Model
Year(s)
Type/code
Power, Torque@rpm
sDrive18d
2011-
1,995 cc (122 cu in) I4 turbo (N47D20)
143 PS (105 kW; 141 hp)@4000, 320 N·m (236 lb·ft)@1750-2500
xDrive18d
2011-
143 PS (105 kW; 141 hp)@4000, 320 N·m (236 lb·ft)@1750-2500
sDrive20d
2011-
177 PS (130 kW; 175 hp)@4000, 350 N·m (258 lb·ft)@1750-3000
sDrive20d EfficientDynamics Edition
2011-
163 PS (120 kW; 161 hp)@4000, 380 N·m (280 lb·ft)@1750-2750
xDrive20d
2011-
177 PS (130 kW; 175 hp)@4000, 350 N·m (258 lb·ft)@1750-3000
xDrive23d
2011-
1,995 cc (122 cu in) I4 twin turbo (N47D20)
204 PS (150 kW; 201 hp)@4400, 400 N·m (295 lb·ft)@2000-2250
BMW X1 2012-2013 update
Petrol engines

[hide]

Model
Year(s)
Type/code
Power, Torque@rpm
sDrive18i
2012-
1,995 cc (122 cu in) I4 (N46B20)
150 PS (110 kW; 148 hp)@6400, 200 N·m (148 lb·ft)@3600
sDrive20i
2012-
1,997 cc (122 cu in) I4 twin scroll turbo (N20B20)
184 PS (135 kW; 181 hp)@5000-6250, 270 N·m (199 lb·ft)@1250-4500
xDrive20i
2012-
1,997 cc (122 cu in) I4 twin scroll turbo (N20B20)
184 PS (135 kW; 181 hp)@5000-6250, 270 N·m (199 lb·ft)@1250-4500
sDrive28i
2012-
1,997 cc (122 cu in) I4 twin scroll turbo (N20B20)
245 PS (180 kW; 242 hp)@5000-6500, 350 N·m (258 lb·ft)@1250-4800
xDrive28i
2012-
1,997 cc (122 cu in) I4 twin scroll turbo (N20B20)
245 PS (180 kW; 242 hp)@5000-6500, 350 N·m (258 lb·ft)@1250-4800
xDrive35i
2012-
2,979 cc (182 cu in) I6 twin scroll turbo (N55B30M0)
304 PS (224 kW; 300 hp)@5800, 400 N·m (295 lb·ft)@1300-5000
Diesel engines

[hide]

Model
Year(s)
Type/code
Power, Torque@rpm
sDrive16d
2012-
1,995 cc (122 cu in) I4 turbo (N47D20)
116 PS (85 kW; 114 hp)@4000, 260 N·m (192 lb·ft)@1750-3000
sDrive18d
2012-
143 PS (105 kW; 141 hp)@4000, 320 N·m (236 lb·ft)@1750-2750
xDrive18d
2012-
143 PS (105 kW; 141 hp)@4000, 320 N·m (236 lb·ft)@1750-2750
sDrive20d
2012-
184 PS (135 kW; 181 hp)@4000, 380 N·m (280 lb·ft)@1750-2750
sDrive20d EfficientDynamics Edition
2012-
163 PS (120 kW; 161 hp)@4000, 380 N·m (280 lb·ft)@1750-2750
xDrive20d
2012-
184 PS (135 kW; 181 hp)@4000, 380 N·m (280 lb·ft)@1750-2750
xDrive25d
2012-
1,995 cc (122 cu in) I4 twin turbo (N47D20)
218 PS (160 kW; 215 hp)@4000, 450 N·m (332 lb·ft)@1500-2500
BMW X1 2014 update
Petrol engines

[hide]

Model
Year(s)
Type/code
Power, Torque@rpm
sDrive18i
2014-
1,995 cc (122 cu in) I4 (N46B20)
150 PS (110 kW; 148 hp)@6400, 200 N·m (148 lb·ft)@3600
sDrive20i
2014-
1,997 cc (122 cu in) I4 twin scroll turbo (N20B20)
184 PS (135 kW; 181 hp)@5000-6250, 270 N·m (199 lb·ft)@1250-4500
xDrive20i
2014-
1,997 cc (122 cu in) I4 twin scroll turbo (N20B20)
184 PS (135 kW; 181 hp)@5000-6250, 270 N·m (199 lb·ft)@1250-4500
sDrive28i
2014?-
1,997 cc (122 cu in) I4 twin scroll turbo (N20B20)
245 PS (180 kW; 242 hp)@5000-6500, 350 N·m (258 lb·ft)@1250-4800
xDrive28i
2014-
1,997 cc (122 cu in) I4 twin scroll turbo (N20B20)
245 PS (180 kW; 242 hp)@5000-6500, 350 N·m (258 lb·ft)@1250-4800
xDrive35i
2014?-
2,979 cc (182 cu in) I6 twin scroll turbo (N55B30M0)
304 PS (224 kW; 300 hp)@5800, 400 N·m (295 lb·ft)@1300-5000
Diesel engines

[hide]

Model
Year(s)
Type/code
Power, Torque@rpm
sDrive16d
2014-
1,995 cc (122 cu in) I4 turbo (N47D20)
116 PS (85 kW; 114 hp)@4000, 260 N·m (192 lb·ft)@1750-2500
sDrive18d
2014-
143 PS (105 kW; 141 hp)@4000, 320 N·m (236 lb·ft)@1750-2500
xDrive18d
2014-
143 PS (105 kW; 141 hp)@4000, 320 N·m (236 lb·ft)@1750-2500
sDrive20d
2014-
184 PS (135 kW; 181 hp)@4000, 380 N·m (280 lb·ft)@1750-2750
sDrive20d EfficientDynamics Edition
2014-
163 PS (120 kW; 161 hp)@4000, 380 N·m (280 lb·ft)@1750-2750
xDrive20d
2014-
184 PS (135 kW; 181 hp)@4000, 380 N·m (280 lb·ft)@1750-2750
xDrive25d
2014-
1,995 cc (122 cu in) I4 twin turbo (N47D20)
218 PS (160 kW; 215 hp)@4000, 450 N·m (332 lb·ft)@1500-2500
Second generation (2015-current)
1.5 L I3 turbo
2.0 L I4 turbo
2.0 L I4 Diesel turbo
Petrol engines

[hide]

Model
Year(s)
Type/code
Power, Torque@rpm
sDrive18i
2015-
1,499 cc (91.5 cu in) I3 turbo (B38A15M0)
136 PS (100 kW; 134 bhp)@4400, 220 N·m (162 ft·lb)@1250
sDrive18Li
2016-
1,499 cc (91.5 cu in) I3 turbo (B38A15M0)
136 PS (100 kW; 134 bhp)@4400, 220 N·m (162 ft·lb)@1250-4300
sDrive20i
2015-
1,998 cc (121.9 cu in) I4 twin scroll turbo (B48A20M0)
192 PS (141 kW; 189 bhp)@5000-6000, 280 N·m (207 ft·lb)@1250-4600
sDrive20Li
2016-
1,998 cc (121.9 cu in) I4 twin scroll turbo (B48A20M0)
192 PS (141 kW; 189 bhp)@5000, 280 N·m (207 ft·lb)@1250
xDrive20i
2015-
1,998 cc (121.9 cu in) I4 twin scroll turbo (B48A20M0)
192 PS (141 kW; 189 bhp)@5000-6000, 280 N·m (207 ft·lb)@1250-4600
xDrive20Li
2016-
1,998 cc (121.9 cu in) I4 twin scroll turbo (B48A20M0)
192 PS (141 kW; 189 bhp)@5000, 280 N·m (207 ft·lb)@1250
xDrive25i
2015-
1,998 cc (121.9 cu in) I4 twin scroll turbo (B48A20O0)
231 PS (170 kW; 228 bhp)@5000-6000, 350 N·m (258 ft·lb)@1250-4500
xDrive25Li
2016-
1,998 cc (121.9 cu in) I4 twin scroll turbo (B48A20O0)
231 PS (170 kW; 228 bhp)@5000, 350 N·m (258 ft·lb)@1250
xDrive25Le iPerformance
2016-
1,499 cc (91.5 cu in) I3 turbo (B38A15M0)
136 PS (100 kW; 134 bhp)@4400-6000, 220 N·m (162 ft·lb)@1250-4300
electric motor
95 PS (70 kW; 94 bhp)@?, 165 N·m (122 ft·lb)@?
combined
385 N·m (284 ft·lb)
Diesel engines

[hide]

Model
Year(s)
Type/code
Power, Torque@rpm
sDrive16d
2015-
1,496 cc (91.3 cu in) I3 turbo (B37C15U0?)
116 PS (85 kW; 114 bhp)@4000, 270 N·m (199 ft·lb)@1750
sDrive18d
2015-
1,996 cc (121.8 cu in) I4 turbo (B47C20U0)
150 PS (110 kW; 148 bhp)@4000, 330 N·m (243 ft·lb)@1750-2750
xDrive18d
2015-
1,996 cc (121.8 cu in) I4 turbo (B47C20U0)
150 PS (110 kW; 148 bhp)@4000, 330 N·m (243 ft·lb)@1750-2750
sDrive20d
2016-
1,995 cc (121.7 cu in) I4 turbo (B47C20O0)
190 PS (140 kW; 187 bhp)@4000, 400 N·m (295 ft·lb)@1750-2500
xDrive20d
2015-
1,995 cc (121.7 cu in) I4 turbo (B47C20O0)
190 PS (140 kW; 187 bhp)@4000, 400 N·m (295 ft·lb)@1750-2500
xDrive25d
2015-
1,995 cc (121.7 cu in) I4 turbo (B47C20T0)
231 PS (170 kW; 228 bhp)@4400, 450 N·m (332 ft·lb)@1500-3000