BMW M3 engine
7 November 2016
Writer
Views: 8
BMW M3 engine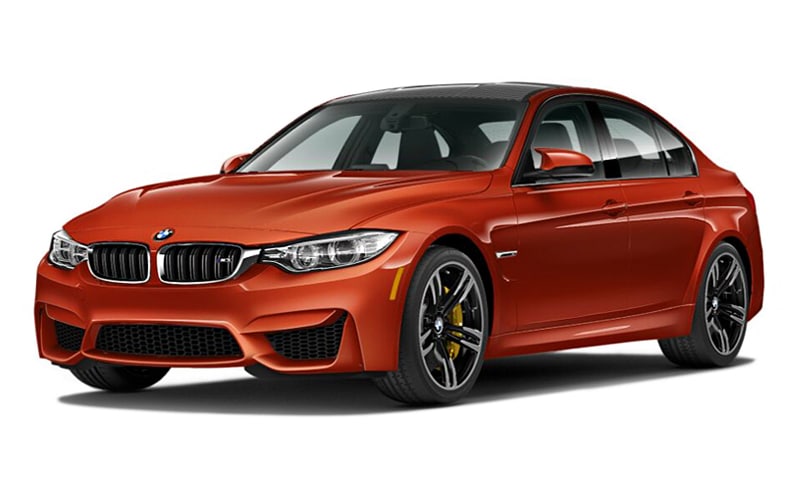 BMW M3 – high-performance version of the BMW 3 Series developed by BMW in collaboration with the Department of Motorsport and manufactured since 1986. Initially the car was created to participate in road racing World Championship and the DTM cars, but the company did not stop there, and developed its racing success.
M3 models are based on serial bodies of E30, E36, E46, E90, E92, E93, F30, and produced in coupe, sedan and convertible. At this point, the last modification of the M3 as a sedan only, since the release of the coupe and cabriolet was fully completed, to replace him comes a new series – BMW M4. A feature of the BMW M3 is a more powerful and efficient engine, improved suspension, braking system, aerodynamic body enhancements, a more sporty interior and the availability of "M» (Motorsport) tri-color logo.
M3 are one of the most special sports car company, they are not only excellent in handling, but also have astonishing practicality and convenience.
BMW M3 engine model years
BMW E30 M3
2.3 L I4 engine
2.5 L I4 engine
E30 performance
(2.3 L-16v I4) – 195 PS (143 kW; 192 hp) − 0–62 mph: 6.9 s. Top Speed: 146 mph (234.964 km/h)
(2.3 L-16v I4) – 215 PS (158 kW; 212 hp) − 0–62 mph: 6.7 s. Top Speed: 149 mph (239.792 km/h)
(2.5 L-16v I4) – 238 PS (175 kW; 235 hp) − 0–60 mph: 6.1 s. Top Speed: 155 mph (249.448 km/h)
BMW E36 M3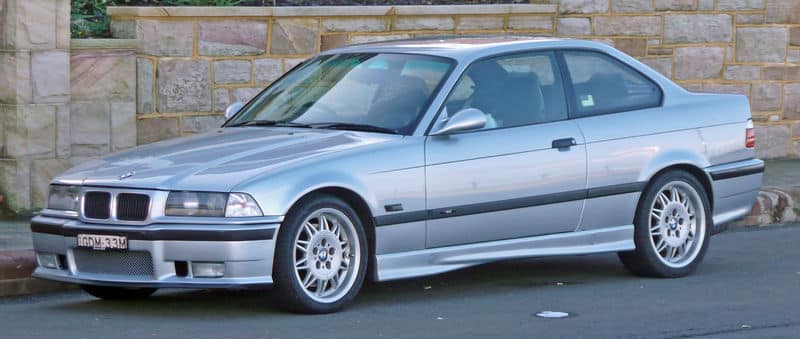 2990 cc S50B30 I6 (1992–95)
3152 cc S52B32 I6 (NA, 1996–99)
3201 cc S50B32 I6 (1995–99)
BMW E46 M3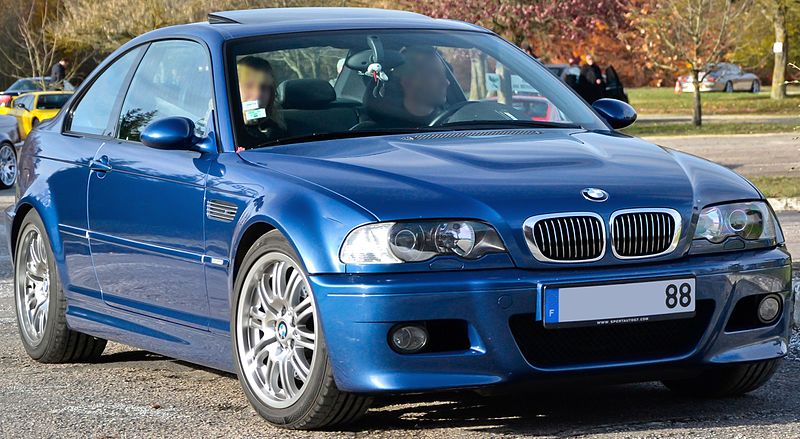 EU Models
343 PS (252 kW; 338 hp) @ 7900 rpm
Torque: 365 N·m (269 lb·ft) @ 4900 rpm
0 to 100 km/h (62 mph) — 5.1 s for manual and SMG, 5.5 s for cabriolet
Top Speed: 155 mph (250 km/h)(electronically limited)
Skid Pad: 0.89 g
United States Models
333 hp (248 kW; 338 PS)
Torque: 262 lb·ft (355 N·m)
0-60 mph (97 km/h) — 4.8 s for manual and SMG, 5.6 s for cabriolet 0–60 mph — 5.1 s for cabriolet as measured by Car and Driver magazine
1/4 mile – Coupé: 13.0 s @ 104 mph (167 km/h),Convertible: 13.7 s @ 104 mph (167 km/h)
Top speed – Coupé: 155 mph (250 km/h) (electronically limited), 170 mph (270 km/h) (delimited)
Skid pad – Coupé: 0.89 g, Convertible: 0.81 g
BMW E90-92-93 M3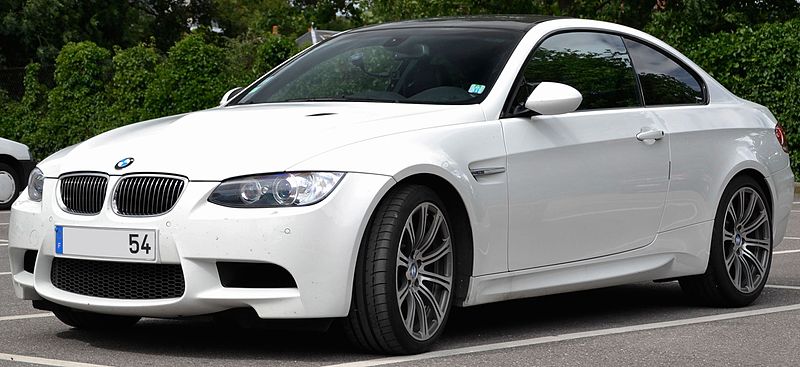 Official times as published by BMW (6-speed manual times in parentheses):
Coupe/Saloon 0–100 km/h: 4.6 s (4.8 s)
Coupe/Saloon 0–60 mph 4.5 s (4.7 s)
Convertible 0–100 km/h 5.1 s (5.3 s)
Convertible 0–60 mph 4.9 s (5.1 s)
Coupe/Saloon 80–120 km/h in 4th/5th gear 4.9/6.0 s (4.2/5.2 s)
Convertible 80–120 km/h in 4th/5th gear 5.7/7.1 s (5.0/6.3 s)
BMW F80 M3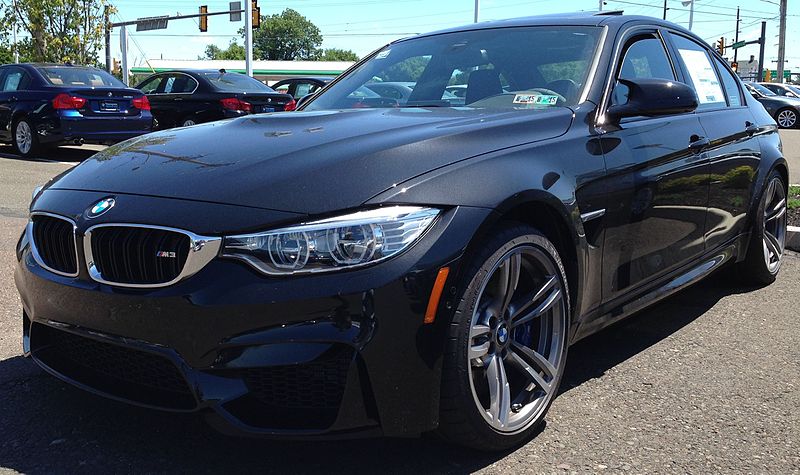 3.0 L S55 I6 Twin Turbo engine