BMW 1-series engine
9 November 2016
Writer
Views: 17
BMW 1-series engine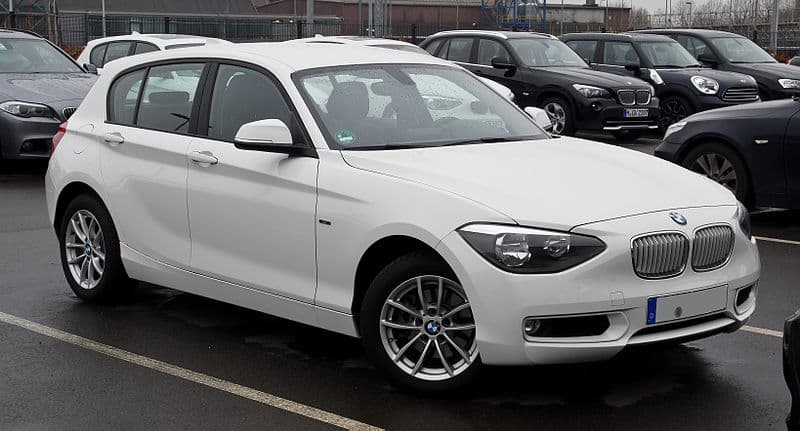 The BMW 1 Series is a «C» class hatchback. Restyling version of the second generation model made its debut at the Geneva Motor Show in March 2015.
Typically, in the process of restyling the appearance of the car does not change too much, but in the case of the BMW 1 Series is not quite true. On the one hand, the German company's designers have done everything according to the standards, updating the grille, bumper and optics, but if you look more closely, you may find that adjusting undergone and other body parts. As a result, the hatchback has changed. And, obviously for the better.
On the interior of the BMW 1 Series designers also worked, but, there is much more work went to the engineers. They have raised the level of equipment. Standard equipment now considered air conditioning, rain sensor, multimedia system BMW Radio Professional and the iDrive control system, complete with an integrated toolbar in 6.5-inch display. In addition, the headlights default equipped with LED elements (fully LED – for a fee), and an optional system BMW ConnectedDrive extended its functionality by Cruise Control with Stop & Go function and assistant in parking learned to automatically park the car perpendicular to the curb or wall.
The range of the motor of the BMW 1 Series has now a couple of new units. Both 3-cylinder. 1.5-liter petrol version 116i is equipped with a turbocharged and produces 109 hp., with(180 Nm torque), driving the car from a standstill to 100 km / h (0-60 miles) in 10.9 seconds. The diesel is a 3-cylinder engine to modify the 116d is capable of giving 116 "horses" and 270 Nm. In addition, the "charged" version of the M135i Germans modernized and raised its engine power to 326 "horses", thereby gaining hatchback first hundred in 5.1 seconds with the manual gearbox and 4.9 seconds with the 8-step "automatic". Well, the fastest version is all-wheel drive M135i xDrive. At that to accelerate to 100 km / h, it requires 4.7 seconds.
BMW 1-series engine model years
First Generation, E81/E82/E87/E88 (2004 – 2013)
Petrol engines:
1.6 L 116i 115 hp
1.6 L 116i 122 hp
2.0 L 116i 122 hp
2.0 L 118i 129 hp
2.0 L 118i 136 hp
2.0 L 118i 143 hp
2.0 L 120i 150 hp
2.0 L 120i 156 hp
2.0 L 120i 170 hp
3.0 L 125i 218  hp
3.0 L 128i 231  hp
3.0 L 128i SULEV 233  hp
3.0 L 130i 258  hp
3.0 L 130i 265 hp
3.0 L 135i 306 hp
3.0 L 1M 340 hp
Diesel engines:
2.0 L 116d 116 hp
2.0 L 118d 122 hp
2.0 L 118d 143 hp
2.0 L 120d 163  hp
2.0 L 120d 177 hp
2.0 L 123d 204  hp
Second Generation, F20/F21 (2011 – present)
Petrol engines:
1.6 L 114i 102 hp
1.6 L 116i 136 hp
1.6 L 118i 170 hp
3.0 L M135i 320 hp
1.6 L 114d 95 hp
Diesel engines:
1.6 L 116d 116 hp
2.0 L 118d 143 hp
2.0 L 120d 184 hp
2.0 L 125d 218 hp