New Honda CR-V – first info
18 November 2016
Writer
Views: 5
One of Japan's largest car manufacturers, Honda is actively working on the new CR-V model. Honda CR-V is the most important model in the line of the brand, which for several years in a row stands as the best crossover in the world and has become one of the best-selling. It is known that the new generation of the crossover will not be soon engineers of Japan plan to work on the car until 2018 year. But now officials from the "Honda" failed to please their fans they told some features of the upcoming CR-V. Let's get started. Changes in the crossover will be global, innovation will affect all parts of the machine. So, first of all for the new Honda CR-V is chosen the new platform as the Japanese thereof, will use an improved and lengthened chassis from Honda Civic. By increasing the "trolley", the designers will achieve increase in the length of the off-road vehicle up to 4 meters 61 centimeters. Why they are doing that? "Honda" with his best-selling crossover-hatch plans to enter a higher, almost premium class. And for this they need to be in a cage seven-seat modification that is larger chassis.
Such plans for the Honda CR-V in the company's change of strategy of the rising sun now the coupe will be responsible for the high-end niche vehicles, and the model HR-V will be sent to conquer the urban spaces. But the elder brother of the new generation will struggle to impose such a models as Kia Sorento, Land Rover Discovery Sport and Nissan X-Trail.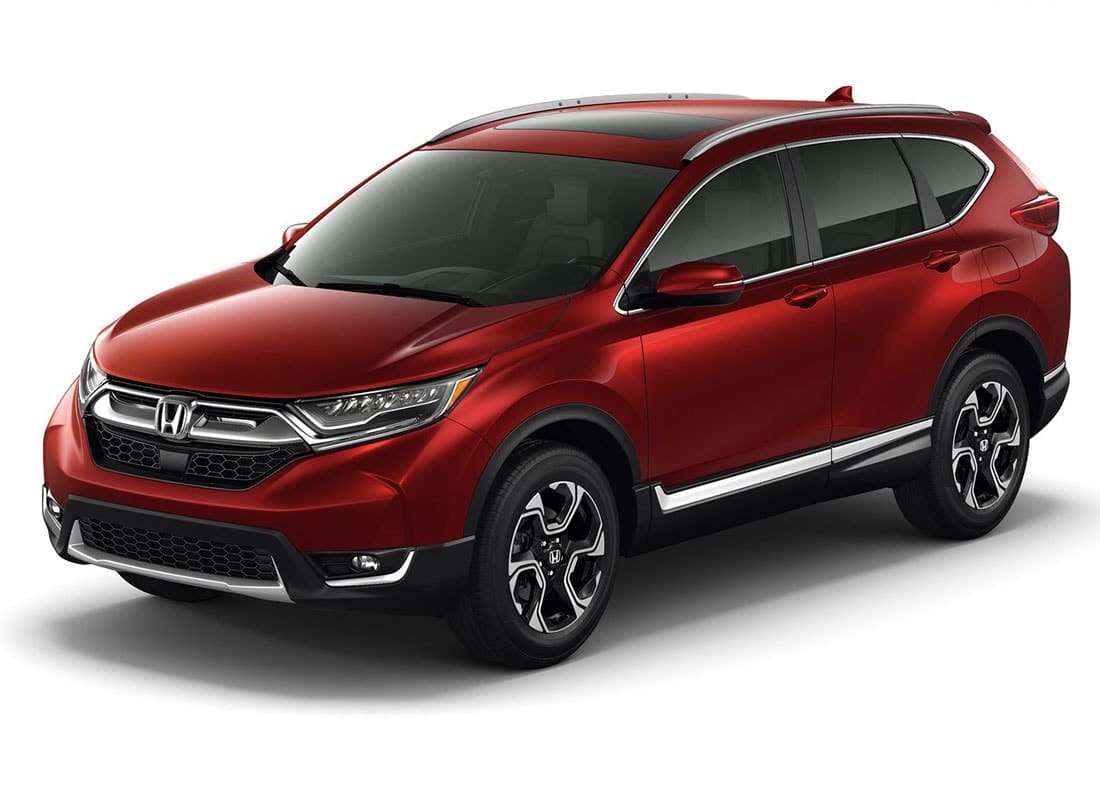 A manager from "Honda" told they planned innovations for the gamut of the powertrain. So, in addition to the existing engines for the current generation, 90 percent of which will be preserved, gamma enriched with several engines from the Civic model, which is already shared platform. From borrowed powertrains can distinguish a gasoline engine with a turbine and a working volume of 1.5 liters yes diesel powerplant to 1.6 liters. Also, in the engine compartment of new Honda CR-V, we find the top-end petrol engine with a displacement of 2 liters, which will be presented in different versions boost. No cost and without a hybrid power plant, which is not yet known.
As for the gearbox, there is as a "base" will be used by classical manual six-speed and more expensive options crossover Honda CR-V will acquire the "guns" nine ranges.